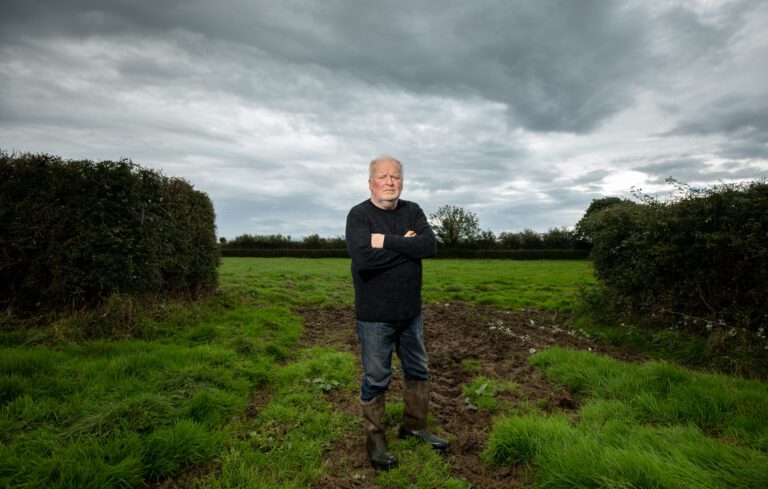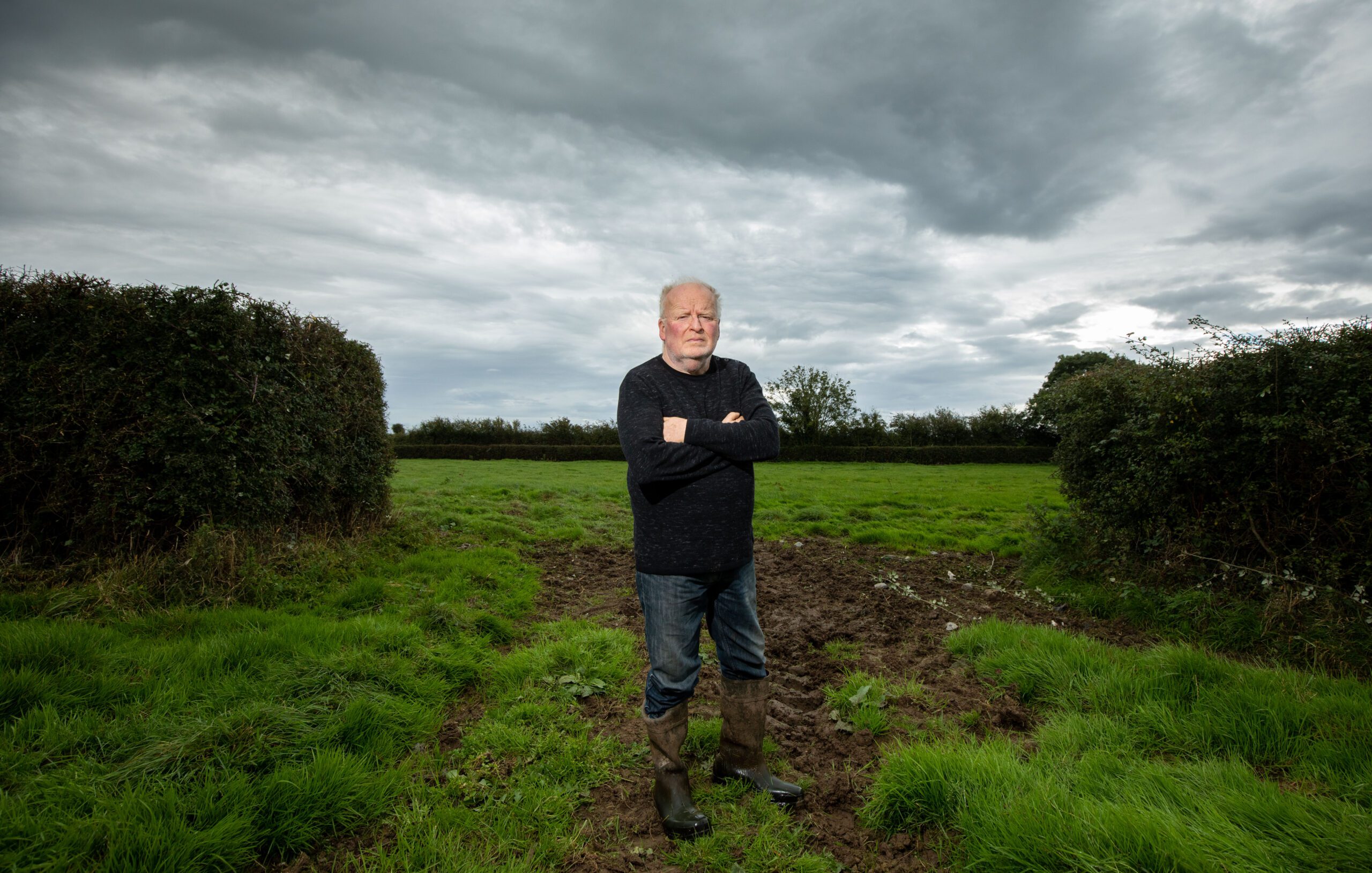 by David Raleigh
The construction of a Limerick to Cork motorway would see billions of euro wasted and hundreds of acres of prime dairy land destroyed, according to opponents of the proposed project.
Jimmy Sheehy, whose 173-acre farm is located in the eye of the brewing storm, would prefer his lands were untouched, and the existing Limerick to Cork road upgraded.
"It seems they're intent on cutting up some of the best dairy land in the country, that's my main argument," said the 64-year-old farmer, whose idyllic green pastures are nestled "in the heart of the Golden Vale".
He agreed some might see his view on the subject as "nimbyism", but, he argued, "I'm farming here all my life, and my father before me, and we all have to fight our own corner, and they're not going to invent any more land".
"I would argue they bypass Buttevant and Charleville and improve the existing road, but of course they won't do that because it will cause too much disruption to everyone else," Sheehy said.
A proposed route through Sheehy's land at Ballinleena, Granagh, would slice away 21 of his milk-producing acres.
He said there are complex considerations at every turning point.
"The road goes in a straight line, but the ditches in a field don't go in a straight line. I've argued against it, not that they'd listen to me, my question always was, 'can't you improve the existing road? But, that's highly unlikely to be listened to.'
"We told them all that before, but the last time we were dealing with contractors, they were impossible, and arrogant, and overbearing. They'd never listen to you. They had an office in Mallow and you'd be summoned up there every now and again, and you'd be told what they were going to do with your land.
"Any other farmers effected would be of the same view as me, except maybe someone who is thinking of retiring and happy to get a bit of a lump sum, and it's hard to blame them for that."
Further up the road, and over the border, a group of concerned stakeholders – the Cork Limerick Alliance Group (CLAG) – comprising 1,500 concerned landowners, businesspeople, and farmers, are also opposed to moves towards building a new motorway between Limerick and Cork.
CLAG Chairperson, Brian Hyde, said he believes there is a better option, that a motorway should run from Limerick to Cahir and link onto the existing M8. This would cut costs by a third, cause less disruption and utilise existing road infrastructure.
Mr Hyde suggested that a new motorway linking the two cities would be vastly under-utilised, and therefore made no fiscal sense.
"The latest traffic counts from Transport Infrastructure Ireland (TII) indicate there are 3,000 vehicles a day traveling between the two cities, and that figure was almost exactly the same back in 2010, so that hasn't increased," he explained.
"TII's projected figures is that there will be between 4,000 and 6,000 vehicles a day by 2030, so they are designing a motorway to take 57,000 vehicles at a cost of between two and three billion euro.
"That motorway will then end up in a bottleneck in Blackpool in Cork, so they will have to put in a link road, because most of our industry is on the eastern side of Cork city, including the deep water port.
"What we are saying is, yes, the N20 needs to be upgraded by bypassing Buttevant and Charleville, and realign the road where necessary, but the traffic flows don't justify spending between €2bn and €3bn on that road."
Mr Hyde said the better option would be to use existing road infrastructure "to go from Limerick to Cahir and connect on to the M8 and use the M8, which is under capacity by around 40 per cent, and use that to get to Cork".