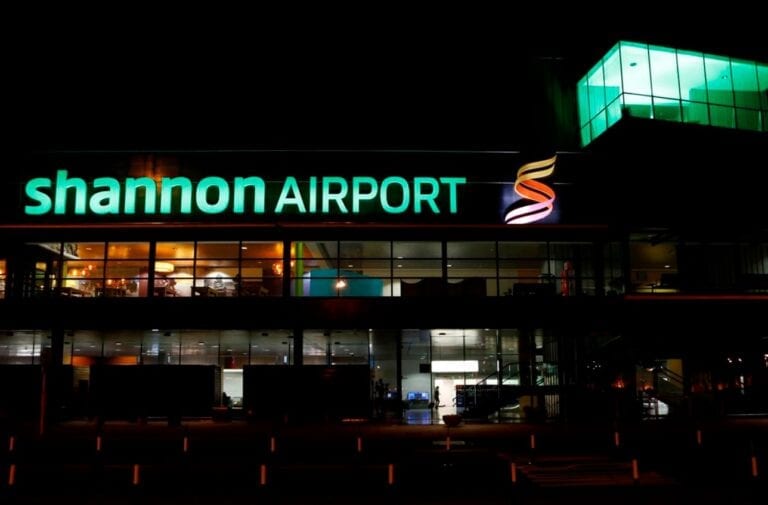 THE aviation sector will benefit from a direct investment of €126 million, which will help Shannon Airport to recover from the devastating impact of Covid-19 on air travel, Limerick Fine Gael TD Kieran O'Donnell and chair of the Oireachtas Transport committee has said.
Budget 2022 is particularly significant for Shannon Airport as it is being admitted into the Regional Airports Programme (RAP), which is due to receive €36 million in current and capital funding. Furthermore, €90 million in Government funding is being provided towards strategic air routes supports.
Deputy O'Donnell said: "After an extremely difficult 18 months, today is a good day for the aviation sector and more particularly Shannon Airport, which many people across our region rely on for regional and international connectivity, as well as for employment.
"The aviation sector has been hit particularly hard by the pandemic, and Fine Gael has prioritised providing financial support to the industry to ensure it can bounce back after the past 18 months and contribute to recovering the economy across our region post-Covid-19."
"My colleague Minister Hildegarde Naughton has secured a range of supports to ensure a strong recovery for the aviation sector in Budget 2022. The €36 million funding in the RAP will prioritise safety, security and sustainability-related projects in the programme. Our regions benefit from the airports in their areas and it is vital they are supported."
In addition to the investment in the RAP, the Government has specifically recognised the devastating impact the pandemic has had on the aviation industry with an allocation of €90 million to compensate the sector for Covid-related damages.
This funding will stimulate competitiveness as well as the crucial restoration of strategic air routes. It will also provide flexibility to airport authorities to provide route incentives and rebates on specific types of airport charges.
"Both RAP recognition and specific supports for strategic air route for Shannon Airport are measures I have been campaigning for over a period of time," continued Deputy O'Donnell.
"We rely heavily on Shannon Airport, both locally, regionally and nationally, and today's aviation Budget package will ensure Shannon Airport can enhance the key Aer Lingus routes of Heathrow as well as the restoration of the strategic transatlantic routes of New York and Boston as quickly as possible." he concluded.
Mary Considine, CEO, Shannon Group, also welcomed the announcement of the aviation support package.
Commenting Ms Considine said: "The aviation sector has been decimated as a result of the pandemic and the aviation package is a very welcome acknowledgement of the importance of this sector to the Irish economy. Restoring vital air connectivity is essential for the thousands of jobs in the tourism and business sectors who rely on the connectivity for their livelihoods.
"We know that it will take many years for aviation to recover to pre-pandemic levels and we appreciate this funding, and indeed other Government supports Shannon Group has received since the onset of the pandemic. We look forward to hearing the detail of the allocation for Shannon Airport in due course."