FEILE Classical was a huge hit with audiences in 2018 bringing legendary Irish bands such as The Frank & Walters, Hothouse Flowers, Something Happens, An Emotional Fish and The 4 of Us together with an orchestra for a celebration of the great Irish songbook from a time when Irish rock music had just found it's voice.
Féile Classical is the soundtrack of a generation from "Don't Go" to "Mary" and "Parachute" to "Celebrate", these songs are baked into the Irish DNA and have been the soundtrack to our  lives.
Host Tom Dunne says, ""Féile Classical in 2018 was one of the most memorable gigs I've ever seen. The combination of these bands, songs that defined the 90s, the Irish Chamber Orchestra and the greatest fans in the world was mind blowing. The only thing that could have improved it was, well, a roof. Et voila!"
Sign up for the weekly Limerick Post newsletter
Féile Classical happens at a fully seated show in 3Arena, Dublin on Thursday October 28. Tickets www.ticketmaster.ie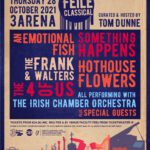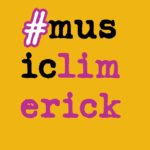 MusicLimerick – New Music Favourites is a Spotify playlist of some of the fine music being produced by Limerick artists over the last 12 months.
Follow the playlist HERE