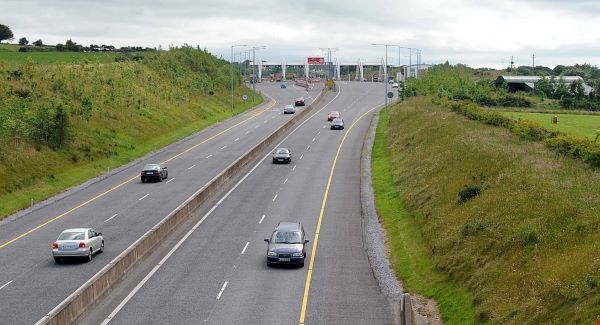 by Tom McCullough
WITH €125 million in direct support for aviation over the next year, Shannon Airport was the big winner from Tuesday's budget which did little to clarify the future of two major road construction projects in Limerick.
There was no mention of the controversial M20 Limerick to Cork motorway project, while Transport Minister Eamon Ryan added to the confusion over the Limerick Northern Distributor Road which is regarded as a key infrastructural element of the city's plans for future development.
A week after the project was omitted from the latest review of the Government's National Development Plan, Minister Ryan issued a post Budget press release in which he stated that the Coonagh to Knockalisheen section of the Northern Distributor Road was included in a  €561 million provision for regional and local roads.
Also included in the regional roads allocation was the new crossing of the River Shannon at Killaloe, which incorporates a bypass of the twin towns of Ballina and Killaloe.
As well as benefitting from the €125 million in direct supports, Shannon Airport will also share in a special €90 million fund to stimulate the restoration of air routes and competitiveness. The fund will provide flexibility to the airport authorities to provide route incentives and rebates on specific types of airport charges.
Shannon will also be included in the €36 million Regional Airports Programme to support safety and security-related expenditure as well as projects which support sustainability.
Limerick Fine Gael TD Kieran O'Donnell said that after an extremely difficult 18 months, it was a good day for the aviation sector and more particularly Shannon Airport, which many people in the Mid West rely on for regional and international connectivity, as well as for employment.
€4 million was allocated to the Advanced Manufacturing Centre (AMC) which is currently under construction at the National Technology Park in Plassey,
Welcoming the funding, Limerick Fine Gael Senator Maria Byrne said the Limerick AMC is an integral element of the Government plan to develop Ireland's leadership capability in new digital technologies for manufacturing.
"It will be a national facility for multinationals and SMEs to trial, adopt, deploy and scale digital technologies," she explained.