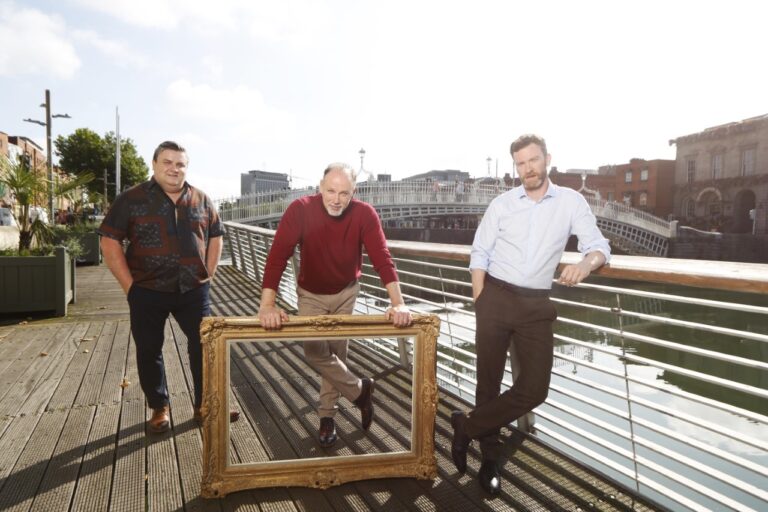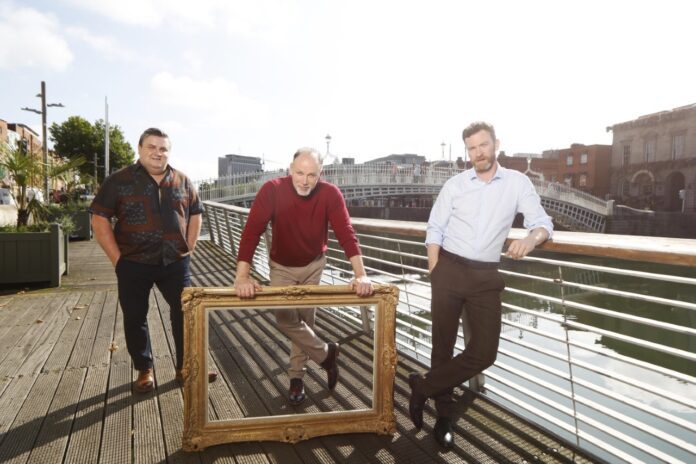 THE stars of hit TV show Bachelors Walk are back together again after 18 years and are set to star on stage together in Yasmina Reza's multiple award-winning play 'ART'.
Simon Delaney, Keith McErlane and Don Wycherley are together again for the first time and will star as three friends living in Paris in 'ART.
The plot is about three friends – Serge, Marc and Evan – who find their previously solid 15-year friendship on shaky ground when Serge buys an expensive painting. The canvas is white, with several fine white lines. Marc hates the painting and cannot believe that a friend of his could possibly want such work. Yvan attempts, unsuccessfully, to placate both sides with hilarious consequences.
Art is, of course, not really about painting but about friendship. What better way to celebrate friendship than the return of the friends from the hit TV show Bachelors Walk. Simon Delaney, Keith McErlane and Don Wycherley.
Translated from French by Christopher Hampton, Yasmina Reza's 'ART' has won multiple awards including Broadway's Tony Award for best new play, a Laurence Olivier award for comedy alongside two Molière Awards.
'ART' is available to stream online from 14 – 17 October please click here to book: https://limetreetheatre.ie/events/art/