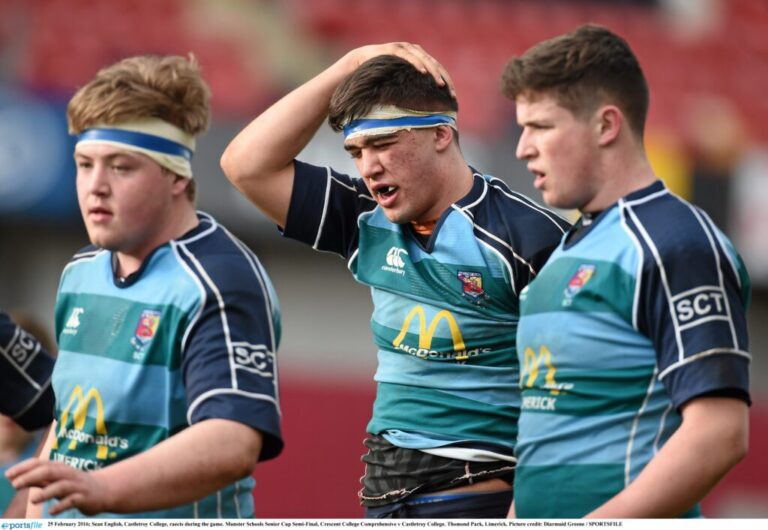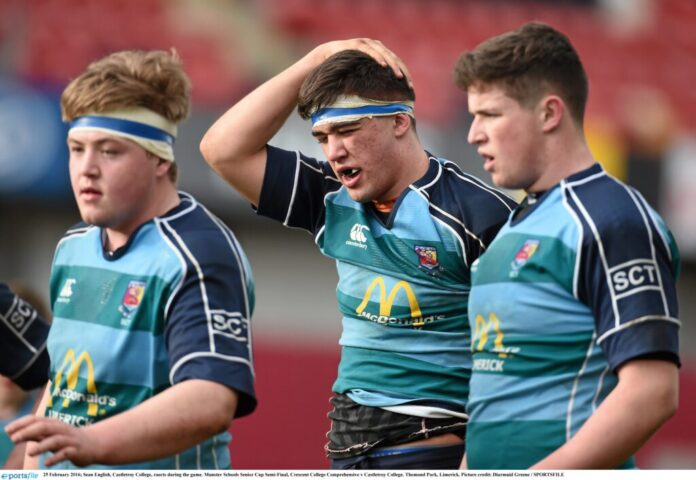 THE opening round of the Munster Schools Senior Cup kicked off this week with a Limerick derby between Ardscoil Ris and Castletroy College.
The Limerick derby ended in disappointment for Castletroy, as Ardscoil Ris began their cup campaign with a seven point win over the visitors.
Limerick schools powerhouse Crescent Comp got one over on the Munster CSP side this week at Dooradoyle, Crescent haven't lifted a senior cup since their back to back victories in 2013 and 2014.
2015 winners Rockwell fell short of an impressive St Munchins side a home. The opening loss for Rockwell gives their cup campaign a less than ideal start but its a very positive early showing from Munchins.
There was also a Cork derby in this year's Senior Cup opener with Bandon Grammar delivering a shock defeat to PBC. Presentation have been more than dominant in the tournament's past few years, yet we could be witnessing a passing of the pres' torch to a hopeful Bandon side.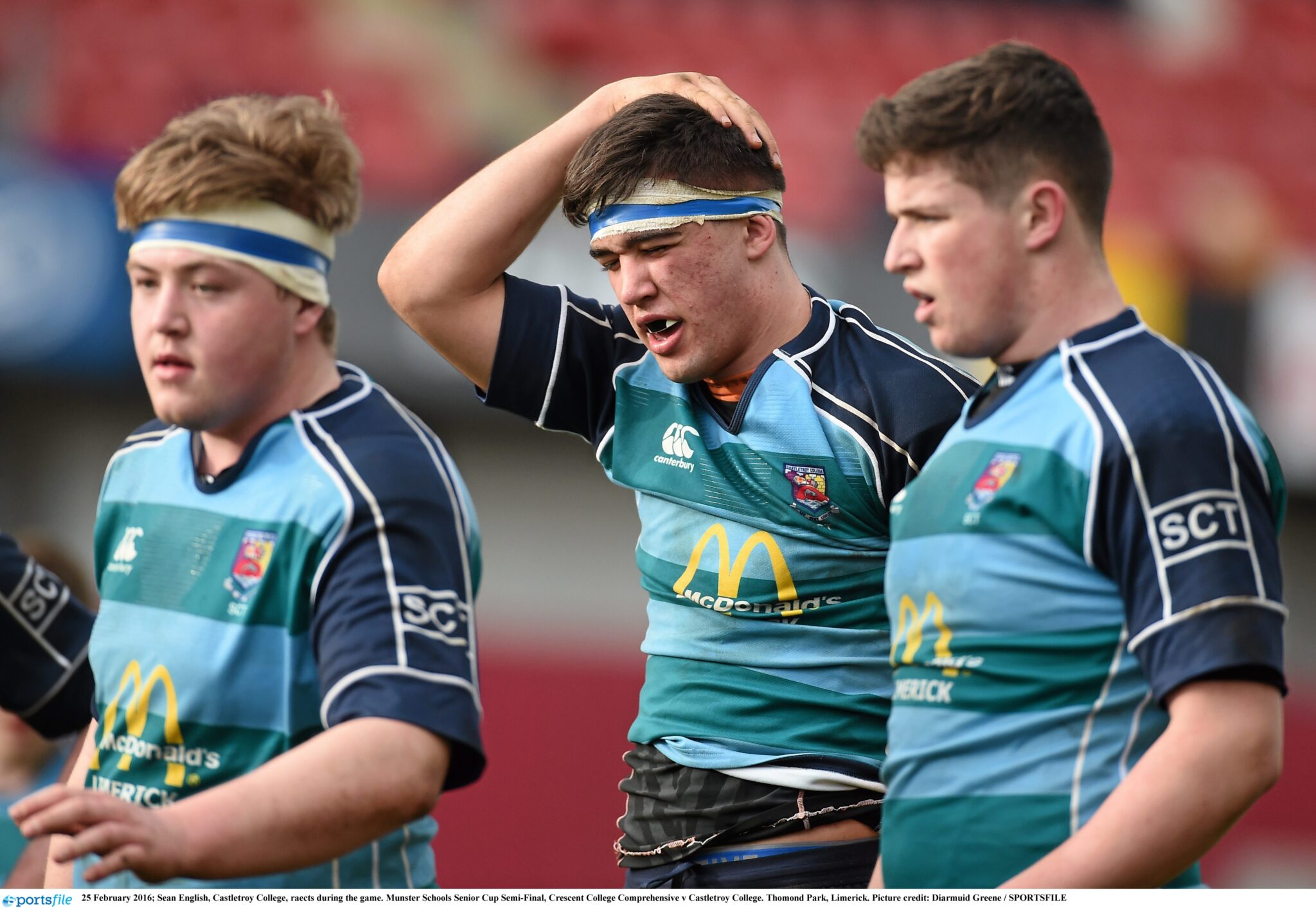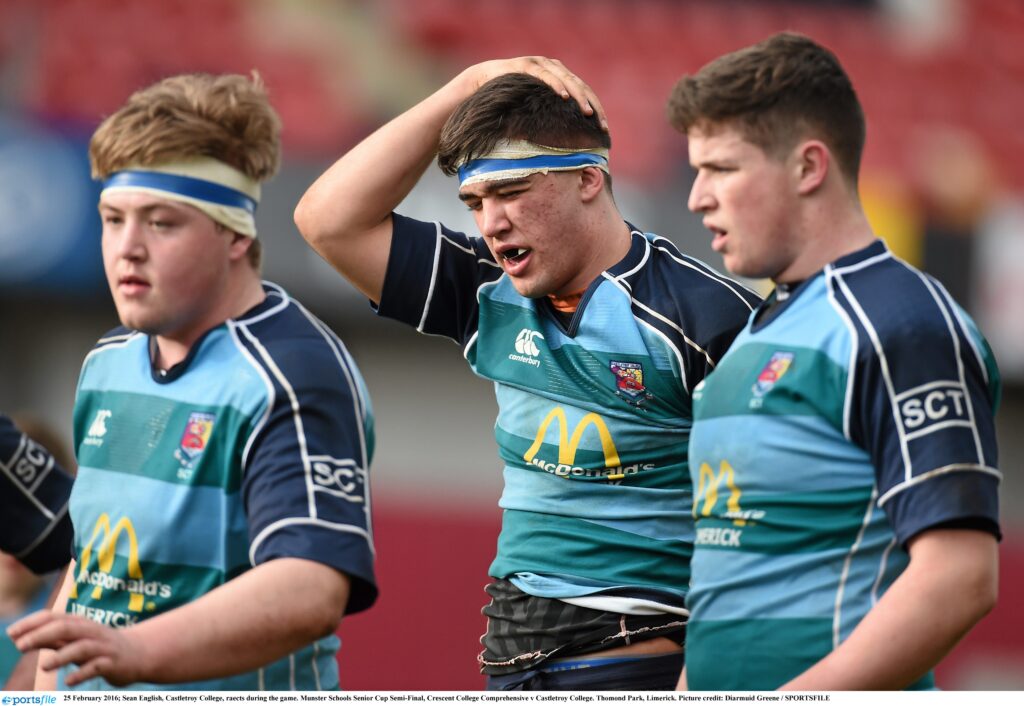 Take a look at the results from Group A and B below:
Group A
Crescent College Comprehensive 22 – 15 Munster CSP
Rockwell 25 – 37 St Munchins
Group B
Bandon Grammar School 26 – 17 Presentation Brothers Cork (PBC)
Ardscoil Ris 20 – 13 Castletroy College
---
Crescent Comp will travel to Corbally to face St Munchins next week while the Munster CSP side head to Cork to play Christian Brothers College in their Cup opener.
Castletroy will host the promising Bandon Grammar next week while 2018 winners Glenstal get their cup campaign underway against Ardscoil Ris.
Take a look at the round 2 Senior Cup fixtures below:
Group A
20/10/21 – St Munchins v Crescent College Comprehensive in Corbally at 14:00
20/10/21 – Munster CSP v CBC in Musgrave Park at 18:30
Group B
20/10/21 – Castletroy College v Bandon Grammar in Castletroy at 14:30
20/10/21 – Glenstal Abbey v Ardscoil Ris in Glenstal at 14:30
The post RESULTS: Limerick schools off to a flyer as the Munster Schools Senior Cup kicks off appeared first on Sporting Limerick.