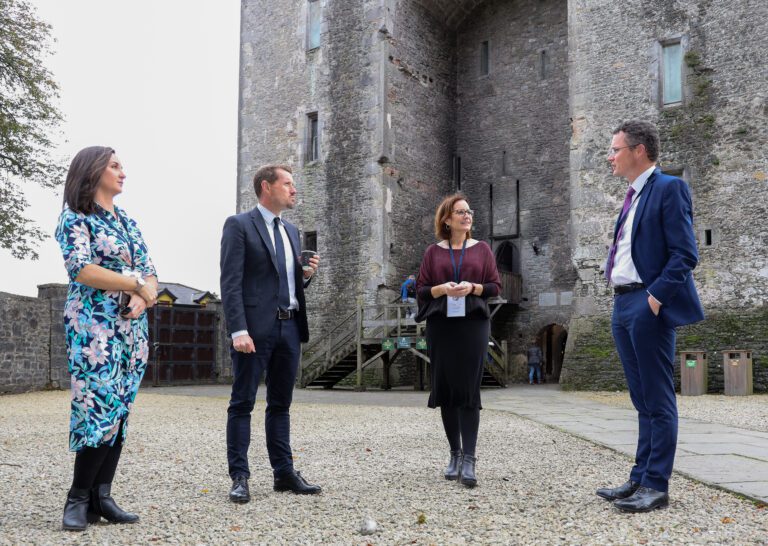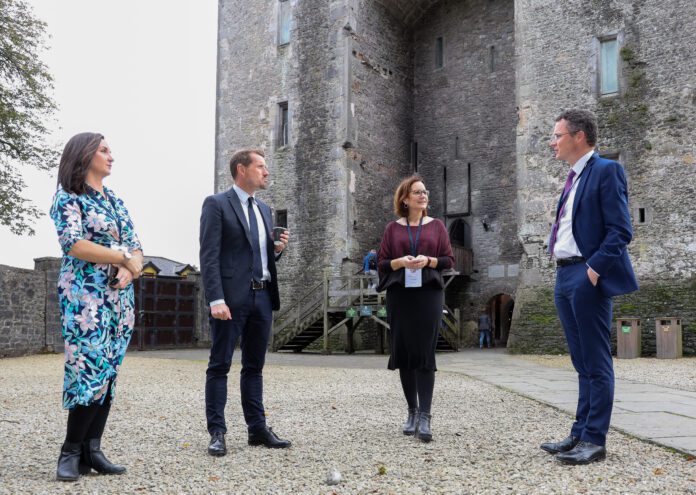 COMMUNITIES from right around the Shannon Estuary Way came together last Thursday evening for a special networking event held at Bunratty Castle & Folk Park.
The evening formed part of the ongoing year-long SEW Destination Development Programme, which commenced last April.
It marked the first opportunity for these local communities to come together in one location and build on the relationships created since the programme commenced.
The evening was formally opened by Minister Patrick O'Donovan,  who originally launched the Shannon Estuary Way drive in 2019, and the event was attended by a range of local dignitaries with representation from both businesses and local communities from right around the Shannon Estuary Way.
Keynote speaker for the evening was the award winning travel writer Pól O'Conghaile, who spoke about the value of the tourism opportunity on the Shannon Estuary Way and and the importance of adopting a destination mindset approach, highlighting the richness of the Shannon Estuary Way and the advantage that the diverse range of communities has to offer.
This second phase of development for the Shannon Estuary Way drive is specifically designed to support the local communities to harvest the rich heritage and history in each of the areas, under the concept of 'big skies and sheltered waters' and position the drive as a key tourist offering in the Mid West.
The project is a joint initiative between West Limerick Resources and Clare Local Development Company and the programme is being delivered on their behalf by Clare-based tourism consultants, The Tourism Space.
Commenting on the evening, Economic Development Officer with West Limerick Resources, Caitriona Scully said: "It's exciting for West Limerick Resources and Clare Local Development Company to see such momentum building through the training programme. We have supported the businesses and communities of the Shannon Estuary Way since it was first launched and are committed to it into the future.  We are delighted to have been able to secure LEADER funding for this comprehensive cross-county programme."
Tina O'Dwyer of The Tourism Space added: "This destination boasts national flagship attractions as well as a host of hidden gems and experiences waiting to be discovered. It also enjoys significant buy-in from our public representatives and public agencies. It's wonderful to have such a strong spirit of collaboration emerging from the programme – this lays a really solid platform for the future."
The programme will continue during the autumn and winter months and will build on tourism opportunities for local businesses and communities ahead of the 2022 summer season.
Local businesses and communities located on the Shannon Estuary Way, who are not currently participating in the programme are welcome to join the training and networking programme for the autumn and winter.  To register, visit www.thetourismspace.com/sew , for further information on this training programme contact The Tourism Space at [email protected]