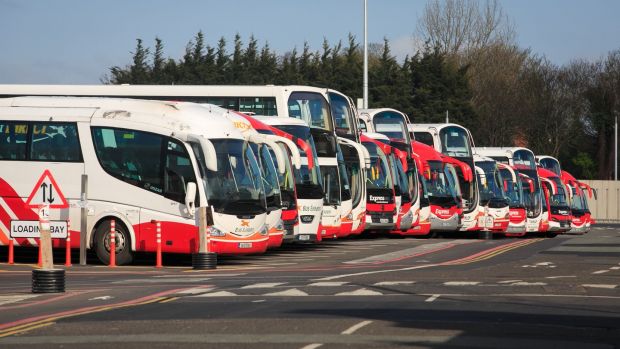 by Alan Jacques
PASSENGER safety concerns have been raised over the route Bus Éireann's 303 bus service takes through Limerick City.
Fine Gael Councillor Sarah Kiely claims that the 303 bus should not be travelling on Carey's Road, bus instead coming up and down the Roxboro Road.
"Safety should be paramount for pedestrians. The bus is stopping in Carey's Road which is not suitable. The condition of Carey's Road is a matter I have raised before," the City East representative said.
"The fact that passengers in Parnell Street have to cross a very busy intersection to get to school is madness when there is a bus stop at Sexton Street on the doorstep of the schools," she explained.
A spokesperson for Bus Éireann said that the company operates its Limerick city services under contract to the National Transport Authority (NTA), and this contract determines timetables, routes and stops.
"Bus Éireann's Route 303 operates from Southill to Pineview via the city centre. This route now operates via Carey's Road to serve Colbert bus and train station, allowing customers better connections to the wider local and national public, bus and rail, transport network," a spokeswoman said.
"Carey's Road is a long-established routing for buses and leads onto Parnell Street, where there are pedestrian traffic lights in place, which provide a safe crossing point to the nearby schools at Sexton Street. The alternative suggestion of operating via Roxboro Road has limited housing with the majority of the premises on the street, such as the Limerick Prison complex and the Irish Rail Freight Depot, having no public access.
Bus Éireann and the NTA are currently working on a revision of Route 303 to include a new stop on Childers Road at ALDI through the off-peak period, and a northbound stop on Parnell Street and a southbound stop on Gerald Griffin Street near Sexton Street junction, to serve local schools.
"These changes will result in a 15-minute service, which serves both inbound and outbound stops within a three-minute walk to school entrances.
"We will raise the concerns highlighted in relation to buses exiting from Carey's Road on to Roxboro Road with the relevant stakeholders. The safety of our passengers, fellow motorists, cyclists, and pedestrians remains our first priority," the Bus Éireann statement concluded.