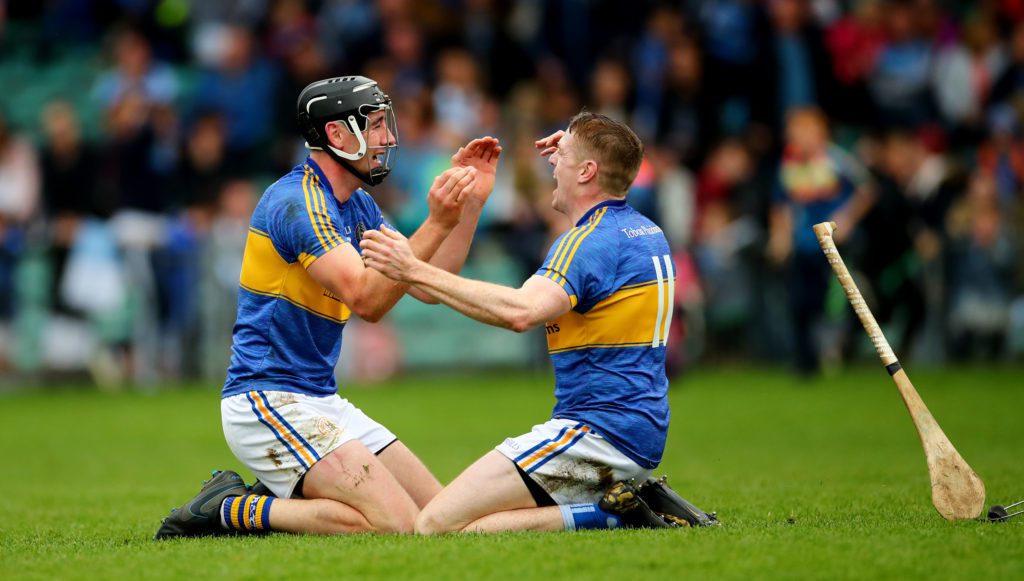 THE Limerick Senior Hurling Championship takes centre stage this Sunday as Kilmallock and Patrickswell meet in the Bon Secours SHC final.
Despite their vast recent success, it will be the first meeting of the sides in the final since 1992, when Kilmallock were crowned champions with a 1-12 to 0-12 win.
Between them, they have won five of the past eleven championships, with Na Piarsaigh taking each of the other titles on offer.
Kilmallock were last crowned champions in 2014, their 11 th title, as they overcame the defending champions Na Piarsiagh in the final in the Gaelic Grounds. That was their third triumph in five years, adding to their successes in 2010 and 2012.
Last Ten Limerick Senior Hurling Championship Winners
2020: Na Piarsaigh
2019: Patrickswell
2018: Na Piarsaigh
2017: Na Piarsaigh
2016: Patrickswell
2015: Na Piarsaigh
2014: Kilmallock
2013: Na Piarsaigh
2012: Kilmallock
2011: Na Piarsaigh
The Balbec went on to claim a third ever Munster crown in '14 before falling just short of an All- Ireland title, losing to Ballyhale Shamrocks in the decider.
Since then, Patrickswell have claimed a pair championship titles to move back to the top of the Limerick SHC Roll of Honour on 20. In 2016, they ended a 13-year wait for honours, before reclaiming their title two years ago.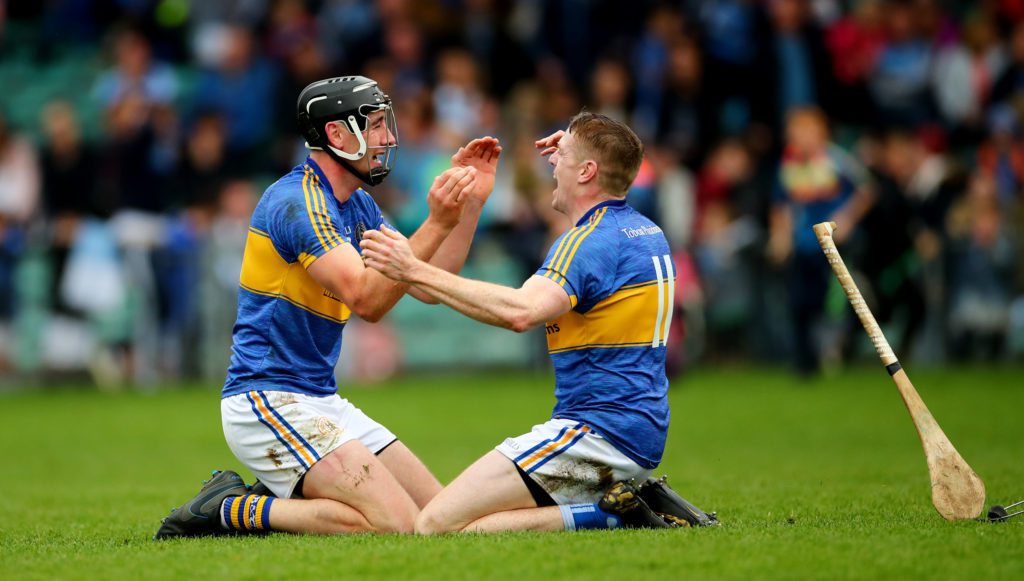 Yet, despite the fact that the sides haven't met in the final in nearly three decades, these teams are no strangers to one another in big games in recent years.
Previous Meetings
2019: Patrickswell 0-18 : 0-18 Kilmallock
2018: Kilmallock 1-22 : 1-12 Patrickswell
2017 SF: Kilmallock 1-18 : 0-13 Patrickswell
2016 SF: Patrickswell 1-19 : 1-15 Kilmallock
2015: Patrickswell 1-18 : 0-19 Kilmallock
2011 QF: Patrickswell 1-15 : 0-17 Kilmallock
2009: Patrickswell 2-21 : 1-18 Kilmallock
2008 QF: Kilmallcok 3-12 : 1-12 Patrickswell
1992 Final: Kilmallock 1-12 : 0-12 Patrickswell
In 2016, the sides met in the last four of the championship with the City side coming out on top 1-19 to 1-15 to move into the final for the first time in a decade.
Kilmallock found the perfect response twelve months later as they dethroned the champions at the same stage having eight points to spare in a 1-18 to 0-13 victory.
Indeed, in their previous meeting, the group stages of the 2019 championship, there was nothing to separate the sides in a 0-18 apiece draw.
And since the return of the championship in 2020 after the covid delay, the teams have almost identical records. Both were victorious in their two group games last summer before falling in the semi-finals.
Path to the final
Patrickswell
Rd 1: lost to Doon 1-23 to 0-27
Rd2: beat Ahane 3-21 to 0-17
QF: beat Adare 0-20 to 0-18
SF: beat Na Piarsaigh 3-21 to 1-22
Kilmallock
Rd 1: lost to Na Piarsaigh 0-15 to 3-16
Rd 2: beat Ballybrown 0-27 to 2-20
QF: beat South Liberties 1-33 to 5-17 (AET)
SF: beat Doon 4-20 to 2-16
This year, each side was defeated in their championship openers as Patrickswell lost to Doon and Kilmallock were beaten by Na Piarsaigh in a reversal of the results from 2020. But with their backs to the wall, they were able to secure a quarter-final berth with wins over Ahane and Ballybrown respectively.
Both secured their passage to the semi-finals on the same day, an eventful quarter-final double header where either sides progression looked unlikely approaching the final whistle. Kilmallock were the first over the line as they needed extra-time to see off South Liberties.
0-20 from Oisin O'Reilly and Micheal Houlihan kept Kilmallock in touch in normal time despite the concession of four goals while Graeme Mulcahy and Gavin O'Mahony combined for 1-4 in additional time to pull the Balbec through.
Similarly, Patrickswell trailed Adare by three points with as many minutes to play later that afternoon. But four inspirational points from Jason Gillane down the stretch dragged the 'Well past Adare and into the last four.
In the semi-finals, both sides met their 2020 conquerors but this time they were full value for wins, with each leading from pillar to post. Again, the Balbec led the way with five unanswered points either side of the waterbreak enough for a six point lead at the half. Two goals followed within ten of the restart and despite Doon's best efforts, the Balbec ran out 4-20 to 2-16 winners.
Patrickswell got off to a flyer against the defending champions Na Piarsaigh with first half goals from Patrick Kirby and Kevin O'Brien giving them a five point cushion at the short whistle. Tom O'Brien's goal three minutes into the second half gave them breathing room and from here they kept the Caherdavin outfit at arms length.
View this post on Instagram
A huge battle awaits at the TUS Gaelic Grounds with no fewer than ten All-Ireland winners on show with five All-Stars among the sides.
And while neither will have looked past the other, both will feel they have unfinished business in the Munster and All-Series which kick off in December.
But first there's the small matter of the Daly Cup decider, may the best team win.
The post Limerick Senior Hurling Championship Final Preview | Kilmallock and Patrickswell set to do battle in titanic SHC decider appeared first on Sporting Limerick.