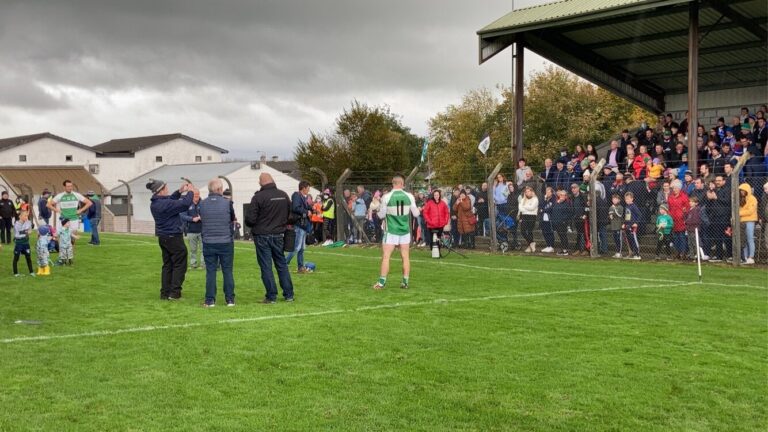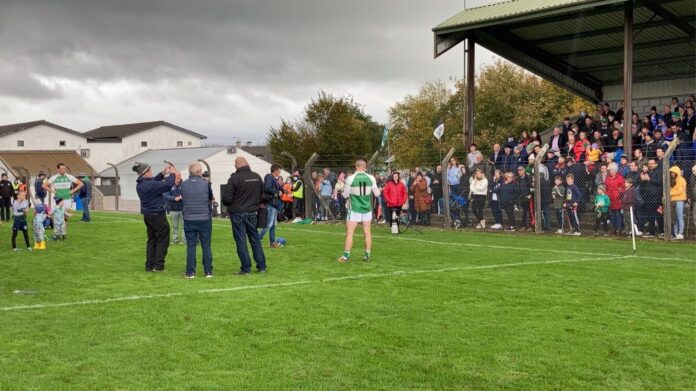 0-11 from teenage sensation Patrick O'Donovan helped Effin end their four year stint in the Intermediate ranks.
Effin earned promotion to the Premier Intermediate ranks with a 0-22 to 0-15 win over Croagh Kilfinny in the Limerick IHC final today.
Croagh were the quickest off the mark with Brian Hannan pointing inside fifteen seconds. But Effin's response was immediate with O'Donovan helping pointing his first. He then combined with Ruairi O'Connor with two from the wing forward givin the South side a three point cushion at the water break.
Croagh Kilfinny responded with a brace but O'Connor's third gave Effin a three point cushion, one they wouldn't release for the remainder of the game.
Jack Quaid, who finished with three from play, extended the lead out to five with 26 on the board which was increased to 0-13 to 0-6 at the short whistle.
Again the West side were quickest out of the blocks but couldn't put scores back to the back as O'Donovan's influence began to grow.
A pair of exceptional points from the Munster Minor champion from last year moved Effin into a double scores, 0-18 to 0-9 lead at the final waterbreak.
Effin's talisman Nickie Quaid limped off injured but it did little to curb the Effin dominance as Jack missed the chance to put the game to bed as Dave Lynch saved his penalty.
Eventually Croagh were able to put three scores back to back to reduce the deficit to six after 53 minutes. But O'Donovan was able to stem the tide from play and placed balls as Effin regained their Premier Intermediate status.
Effin pick up a first trophy since winning the Munster championship at the same grade a decade ago as Croagh's sixhteen month unbeaten run comes to an end.
The post Effin prove too strong for Croagh Kilfinny as they earn Limerick Intermediate Championship honours appeared first on Sporting Limerick.