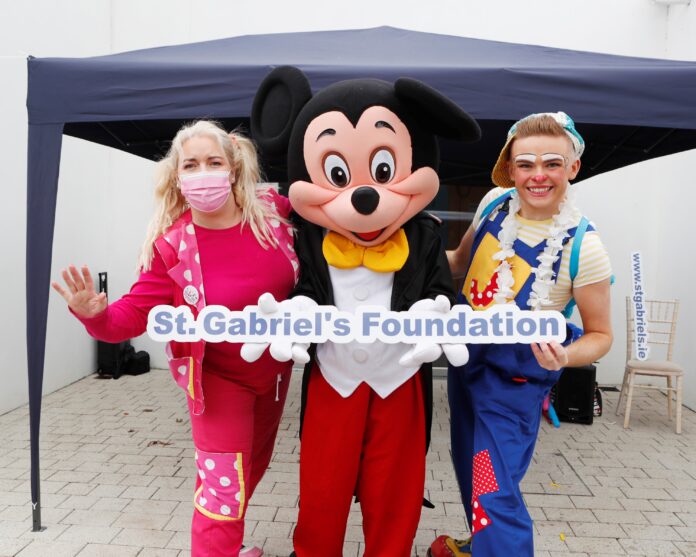 by Kathy Masterson
A NEW €3 million respite facility for children with disabilities was officially opened in Mungret this week.
Minister of State at the Department of Children, Disability and Equality Anne Rabbitte attended the opening of St Gabriel's Children's Respite House and announced that funding will be provided to allow the centre to operate seven nights a week in 2022.
The purpose-built facility will provide high-level care to meet the needs of children with profound disabilities and complex medical conditions.
Máire O'Leary, CEO, St Gabriel's said the building of the house "has created a lasting legacy for children with disabilities and a much-needed service for their families".
"We hope that all the families who supported us on this project, especially the families whose children have sadly passed away, will feel their efforts have been rewarded. The building of this respite house is a testament to people's vision, courage, and determination."
The respite house, located in Mungret, Co Limerick, was designed and purpose built to provide overnight respite breaks for children with severe physical disabilities and additional complex medical needs from across the Mid West. Some of these children also have life limiting conditions.
The six-bedroom facility was built at a cost of almost €3 million. It was built with monies raised from a wide range of community fundraising activities, donations, grants, corporate and business support including significant donations received from the McManus Charitable Foundation. The first child was welcomed into the house on June 17 this year.
Ms O'Leary added: "The opening of the Respite House has made such a difference to the children and families who need respite services. These are children with very complex needs, requiring specialist services and round the clock care. Many of the children are non-verbal, use wheelchairs and are peg-fed, and need oxygen and suction.
"We are so proud of all the staff at St Gabriel's and we are excited to bring on board new staff who have training and skills to care for these most vulnerable children; families need to know that the staff are well trained, compassionate and committed to their child's wellbeing."
Currently the house is transitioning to opening for five nights out of seven for six children each night. A total of 26 children have been accepted through the referral process and already the need from families is outgrowing the number of nights available.
The St Gabriel's team thanked Minister Rabbitte and her department for their support in securing the funding, as well as the HSE Mid West Disability Office for their "ongoing support and commitment to this greatly needed respite service".