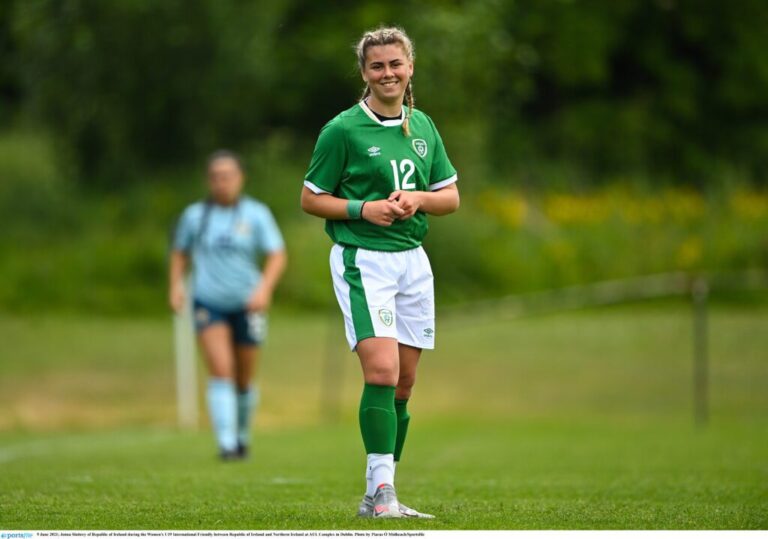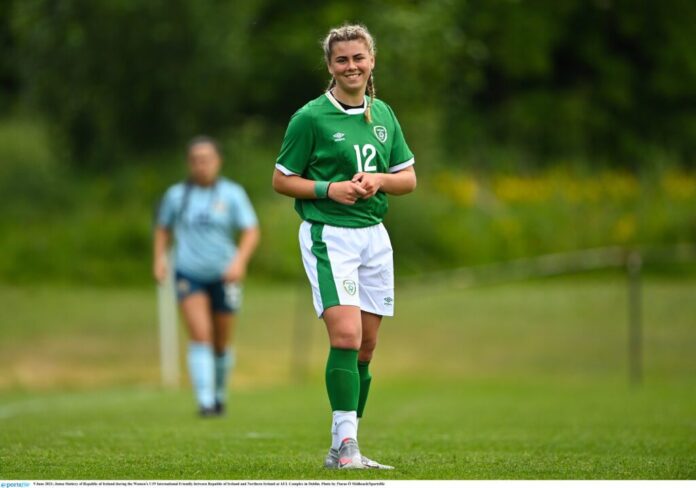 THE Republic of Ireland Senior Women's side finished this international break with a huge 1-2 victory over Finland in Helsinki. Megan Connolly gave Vera Pauw's side the lead in the tenth minute with a well taken free-kick before Adelina Engman equalised early in the second half for the much-fancied hosts.
Ireland showed great character to re-take the lead minutes later through the experienced Denise O'Sullivan. Despite reoeated pressure from the home side in search of an equaliser in front of a big crowd, Courtney Brosnahan and her defensive unit held firm to grab a valuable 3 points against Ireland's main rivals for a second place play-off position in the group. Currently, Ireland are level on points with Slovakia and three points behind today's opponents.
Republic of Ireland: Courtney Brosnahan, Aine O'Gorman, Niamh Fahey, Loiuse Quinn, Savannah McCarthy, Katie McCabe, Denise O'Sullivan, Megan Connolly, Jamie Finn, Lucy Quinn (Rianna Jarrett) , Heather Payne
Furthermore, there was more good news for the Irish U-19's as they finished a grueling week with a 0-2 victory over their Northern Ireland counterparts at the Markets Field. A goal in each half from Wexford's Ellen Molloy and Jesse Stapleton provided the win for Dave Connell's side.
Limerick natives Nicole McNamara and Jenna Slattery both made substitute appearances while former Treaty player Aoife Horgan started the game before being replaced. Connell's charges had played well over the three games but came out on the wrong end of narrow defeats to group favourites England and Switzerland before grabbing the all important win today to secure passage to the next round of European qualification.
Republic of Ireland: Ruglie Auskaynte, Therese Kinnevey (Melissa O'Kane 46), Della Doherty, Jesse Stapleton, Shauna Brennan, Aoife Horgan (Nicole McNamara 75), Muireann Devaney (Eva Mangan 75)), Ellen Molloy, Maria Reynolds, Teegan Lynch (Erin McLaughlin 66), Rebecca Watkins (Jenna Slattery 65)
The post Ireland 'Finnish' with Huge Victory in Helsinki appeared first on Sporting Limerick.