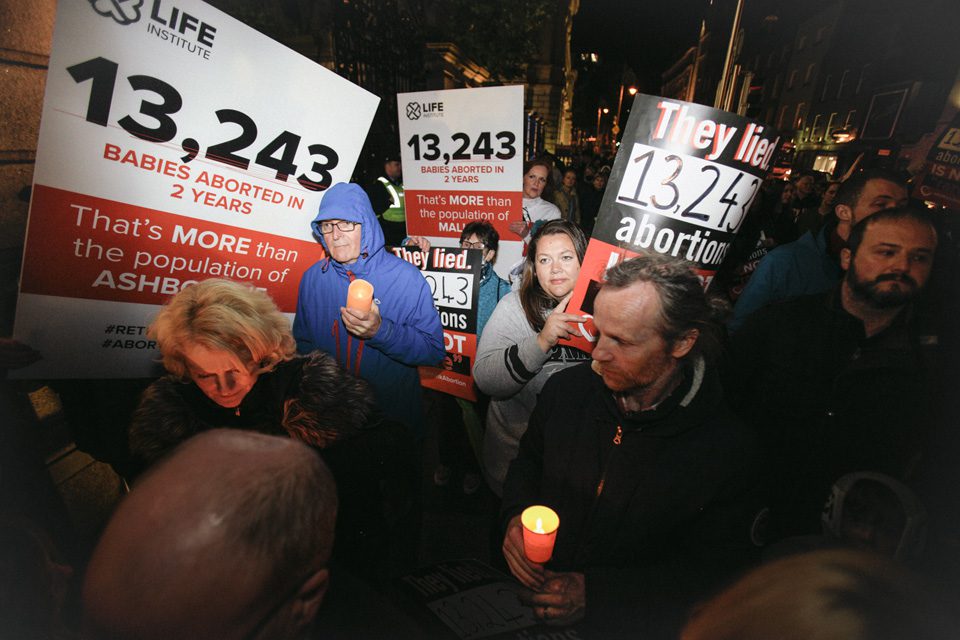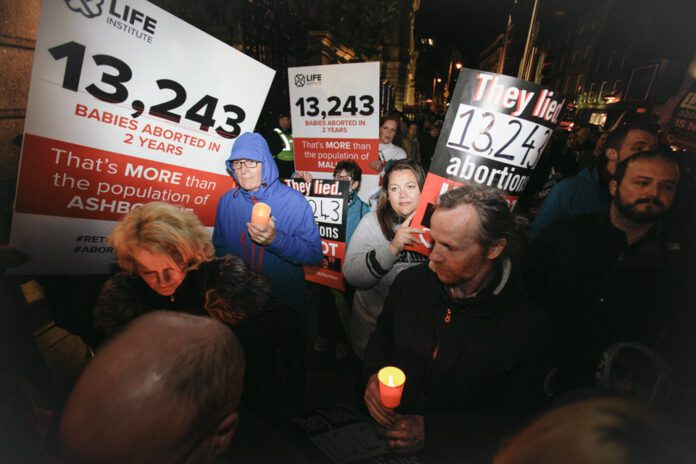 by Bernie English
[email protected]
 anti-abortion advocates joined hundreds of people from all over the country at a pro-life demonstration outside Dáil Éireann last week, when TDs and Senators were urged to #RethinkAbortion ahead of the review of the 2018 legislation which is currently underway.
The rally organisers, Life Institute, said that it was "essential that a transparent examination of the shocking outcomes of the abortion regime took place in the review, in order to ensure it wasn't a whitewash".
"We're here because the number of babies aborted in 2019 and 2020 reached a total of 13,243 which is more than the population of Shannon Town. 6,666 deaths in 2018 is more than the entire population of Newcastle West," said Philip Norden of Limerick4Life.
"This is profoundly shocking, yet the government is doing nothing to bring down the abortion rate. We know many Yes voters, especially those who only voted Yes because they were told abortion would be 'rare', are deeply disturbed by the steep climb in the number of abortions."
"Our TDs are ignoring these outcomes and don't want a public debate on these issues, so we're bringing this message to the Dáil to say that this review must examine the actual facts of the abortion regime. We don't want a whitewash of reality, and the Irish people deserve an honest appraisal," he said.
Life Institute spokeswoman Niamh Uí Bhriain told the crowd that one of the most "shocking outcomes" of the legislation was the sharp rise in the number of abortions after the repeal of the eighth amendment to the Constitution."There are 18 abortions every day, 128 every week, 6,666 in the first year and 13,243 in just two years," she told the crowd.
"Voters were told abortion would be 'rare' but they can now see that's not true. The equivalent of 260 classrooms of children are being aborted every year. Many people who voted Yes are shocked at this outcome – and disturbed that the government is doing nothing to reduce the abortion rate, or offering women a better answer,"