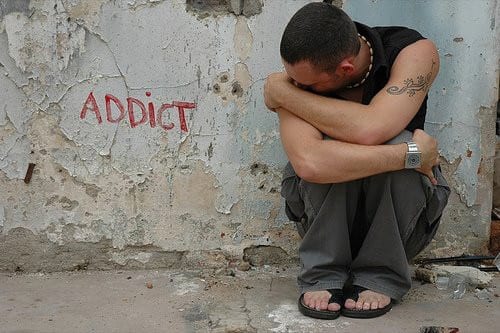 by David Raleigh
A LACK of State funding is preventing a charity that helps drug addicts from expanding its services to areas of Limerick City that are at the centre of a crack cocaine epidemic.
Demand for Ana Liffey's addiction services in the Mid West, particularly in Limerick City, has almost doubled in the past year, according to chief executive Tony Duffin.
Speaking at the launch of the charity's annual report in Limerick last week, Mr Duffin said that since 2012, its Mid West team had worked with an average of 250 people per year. However, over the last 12 months, they were working with more than 490 people.
"We maintained our frontline presence in the region throughout the Covid pandemic by providing face-to-face supports. At that time, we were the only frontline addiction service on the streets," he added.
"Since the start of the pandemic, demand for our services has never been higher – especially in the Limerick area.
"The continued delivery of crisis intervention, and hands-on supports are key to tackling the drugs crisis," he said.
"People caught in the trap of drug addiction have complex and multiple needs including  mental health, homelessness, self-harm and trauma.  This is hard work and, put simply, we need more resources to meet the current, and growing, need in Limerick.
"We engaged a whole new cohort of newly homeless street drug users during the pandemic, and we worked on complex domestic violence cases which exacerbated due to lockdown.
"Throughout the pandemic Ana Liffey staff have continued face-to-face meetings with clients, particularly those accessing its outreach needle and syringe, and crack pipe programmes.
"Polydrug use, the use of more than one drug during a session, remains the major concern for our work. However, it is clear that in both the Mid West and Dublin, the use of crack cocaine has increased," Mr Duffin explained.
Rachel O'Donoghue, the Ana Liffey team leader in Limerick, said that so far this year they have handed out over 2,000 crack pipes in the Mid West, mostly in Limerick, although crack cocaine is also emerging in smaller towns, including Thurles, Kilrush, and Ennis.
"The use of heroin, benzodiazepines, and cannabis, remains a big problem, and Ana Liffey continues to work hard to respond to these and other drug trends," she said.
"We have already seen an increase in the numbers of people presenting to us; and it is unclear what more the aftermath of the pandemic will bring in terms of drug trends and numbers presenting for treatment," she warned.
This is also the view of local Sinn Féin councillor John Costelloe, who said that both drug workers and gardaí agree there is a crack cocaine epidemic in Limerick that has been rising significantly over the last two years.