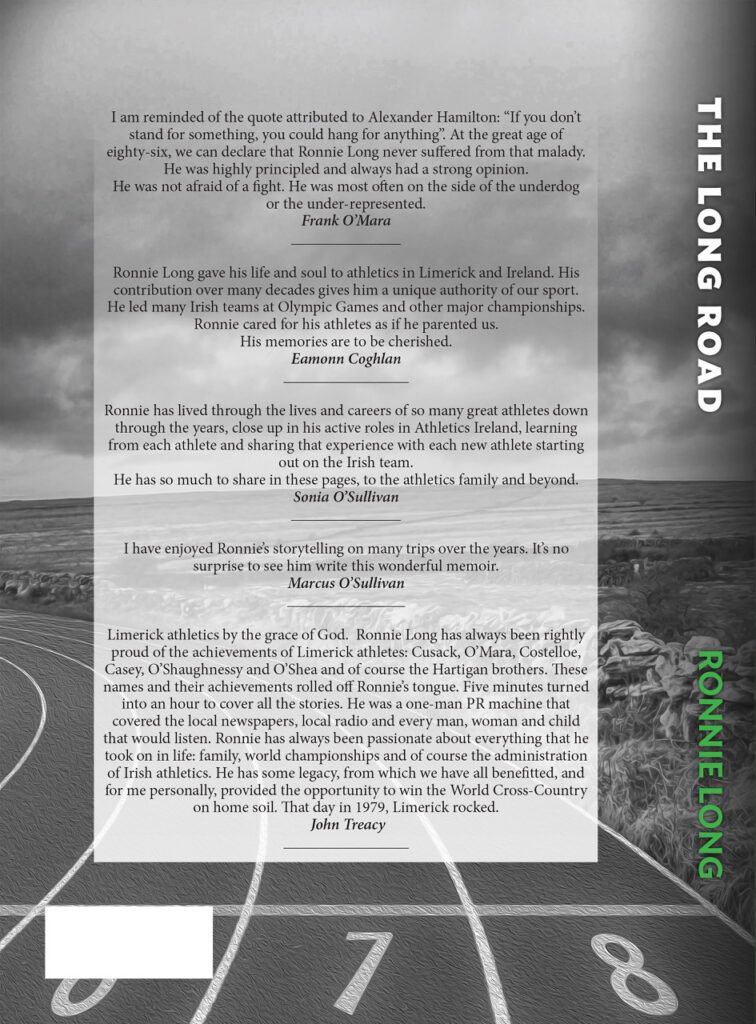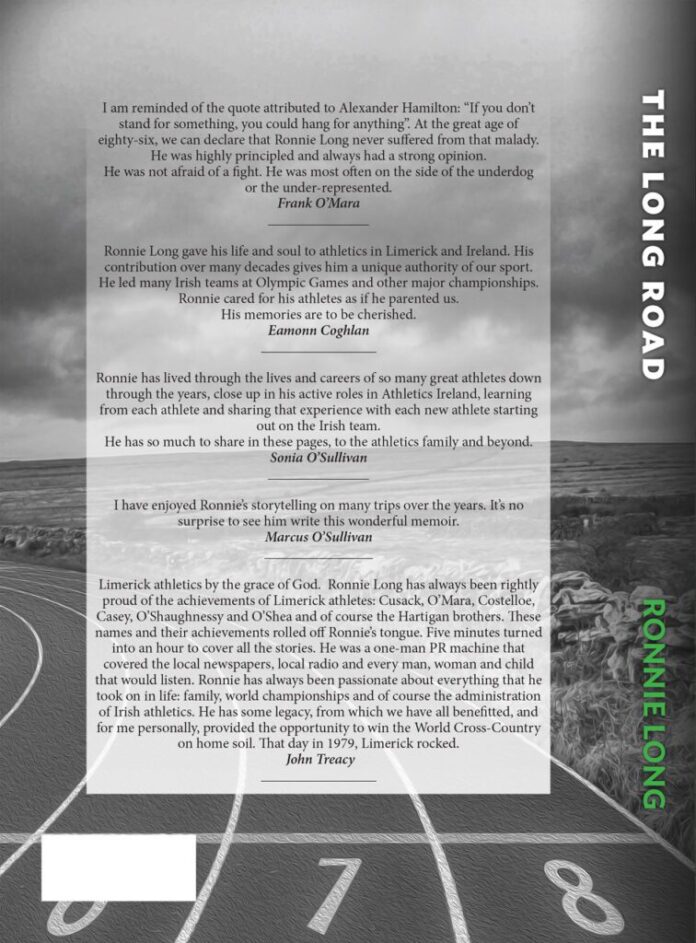 THE autobiography of Limerick sporting legend Ronnie Long will be streamed by Sporting Limerick on Friday November 5th at 7pm.
Friday November 5th will see the launch of The Long Road, the much-anticipated memoirs of one of Limerick best renowned sporting legends, Ronnie Long.
The book launch will be live streamed on the Sporting Limerick social media channels from 7pm on Friday evening which you can find by clicking on the link below!
Sporting Limerick Facebook Page
Sporting Limerick Youtube Channel
The pages will be packed with 86 years of sporting and life's memories, and more than a few anecdotes and stories from one of Limerick's most colourful characters.
Ronnie details what life was like growing up during World War 2 and leaving school to enter the workforce, first encounters with sport as well as occasions when he challenged authorities and the status quo.
Speaking of the book, Irish Athletics legend Sonia O'Sullivan said,
"Ronnie has lived through the lives and careers of so many great athletes down through the years, close up in his active roles in Athletics Ireland, learning from each athlete and sharing that experience with each new athlete starting out on the Irish team."
The launch is one you won't want to miss!
Watch it here.
The post STREAM | Launch of Ronnie Long's autobiography "The Long Road" to be live streamed on Friday evening appeared first on Sporting Limerick.