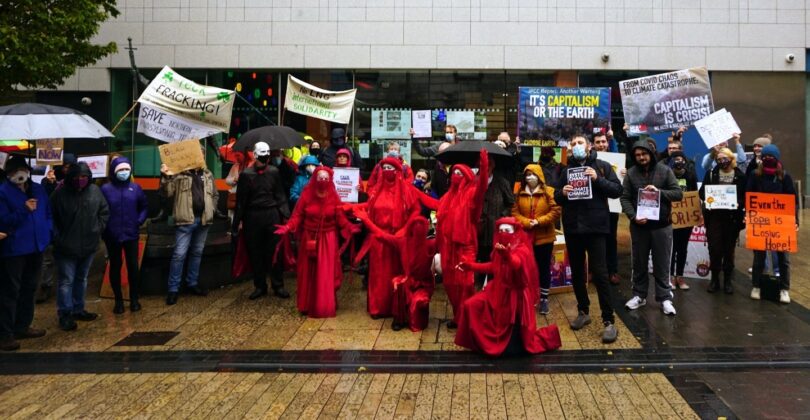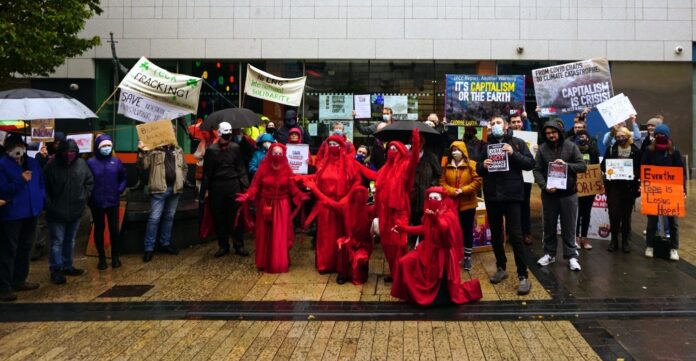 SOME 50 protesters gathered in Limerick city at the weekend to show solidarity with COP26 demonstrations in Glasgow and elsewhere calling for urgent action to address climate change.
The protest in Limerick was addressed by speakers from Limerick Against Pollution, Futureproof Clare, People Before Profit and more.
Those attending the Limerick demonstration called for free public transport for all to help combat climate change and reduce emissions.
Speaking at the event, People Before Profit representative Cian Prendiville described the government's Climate Action Plan as "a collection of rehashed and regurgitated policies with a large dose of PR spin".
The former Limerick City Councillor said: "There is a serious lack of ambition in the government climate plan in the area of transport and a reliance on individual modes of transport. The idea that the production of one million EV cars to service this country is what is required, instead of free, frequent and green public transport as a priority is outrageous. We need of course to electrify car transport, but we need to reduce the number of cars on the road and encourage people to use public transport. We need substantial investment in rural public transport."
He added that the government strategy of depending on private  companies to provide the investment for renewable energy "is failing".
"The withdrawal of Equinor shows we cannot depend on the market to address this crisis, instead we need a publicly owned and democratically run energy company to invest en-masse in a transition to renewable energy," commented Mr Prendiville.
He concluded: "On agriculture, the government are fiddling at the edges without even an ambition to significantly reduce methane emissions. We need to reduce the number of cattle in this country, but it is essential that we support the small and family farmer, who have paid the highest price for the growth in the herd and have the most to lose. They need to be supported as a priority in making a just transition. We need the just transition to improve the lot and lively hoods of small and family farmers."