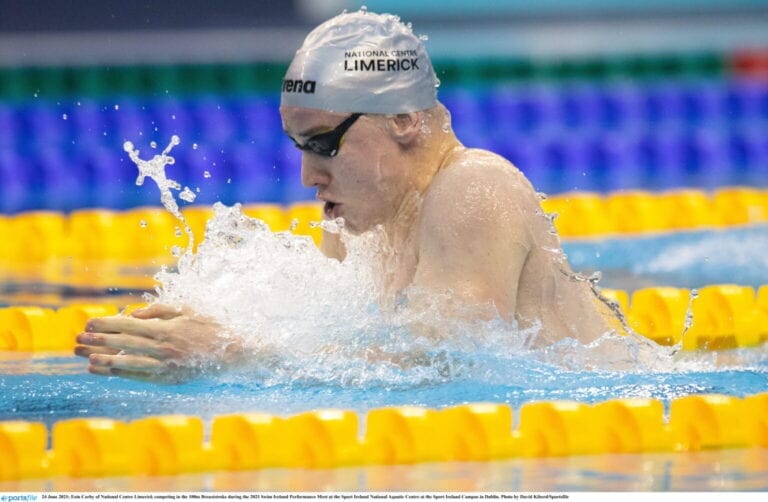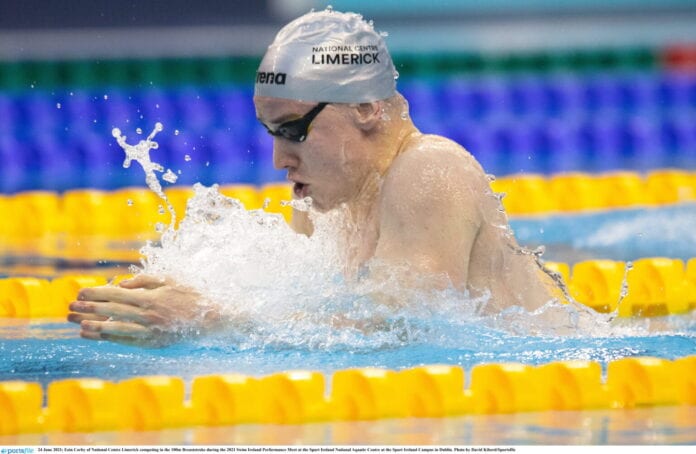 THE Clarina native narrowly missed out on Olympic qualification last June but he is yet to reach his full potential.
Eoin Corby is one of Ireland's most promising Olympic prospects to of Swim Ireland's Performance Programme at the Limerick National Centre, situated at the University of Limerick.
Back in June, Corby clocked 2:11.34 but needed to break 2:10.35 in order to head to Tokyo. Corby has since travelled to the Russian city of Kazan to compete at the LEN European Short Course Swimming Championships, where he competed in the 100m Individual Medley Semi-Final.
Although Corby fell short of a final spot, he did record a new personal best which was a mere .15 seconds off the Irish mens record.
Corby was one of the youngest competitors in Kazan last weekend, yet despite Corby's young age he is already a highly decorated athlete at European level.
In 2018 when Corby was just 16, he snatched two gold medals for 50m and 100m breaststroke as well as one silver for 200m breaststroke at the Euro Meet 2018 in Luxembourg.
The year prior, Corby represented Ireland at the European Youth Olympics in Hungary, where he competed against other swimmers that were a year or more older.
Keep an eye out for this young swimmer, because his long career is only getting started.
The post Limerick Swimmer Eoin Corby sets Personal Record at LEN European Short Course Swimming Championships appeared first on Sporting Limerick.