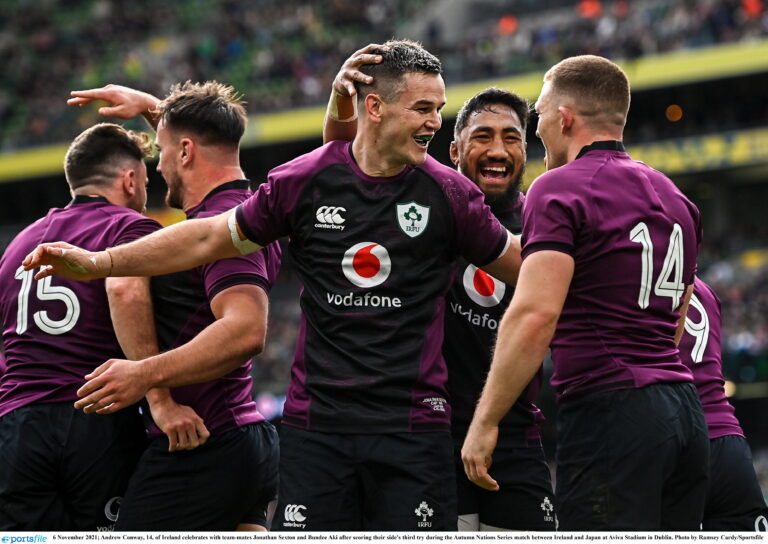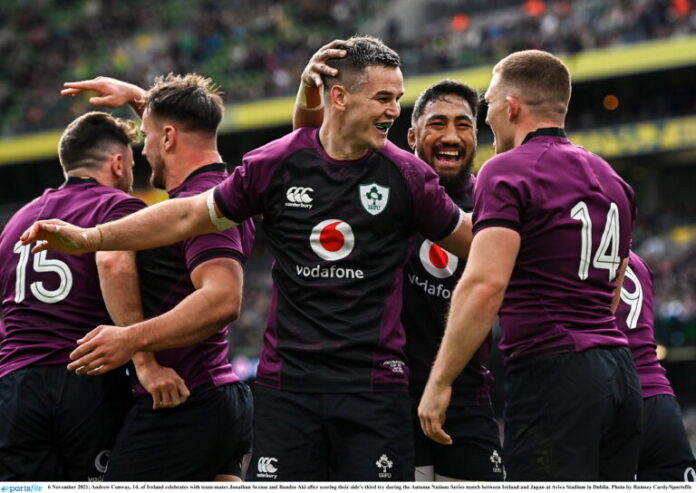 MARK Reilly is joined by Benjamin Geary as they look back on Ireland's brilliant 60-5 win over Japan in their Autumn Nations Series opener before switching attention to this weekend's clash with the All-Blacks.
The latest edition of The Breakdown sees Mark Reilly joined by Benjamin Geary to review and recap Irelands hefty victory over the Japanese. Ireland ran in nine tries against their visitors on Saturday to establish a 60 – 5 scoreline, and with the All Blacks on the horizon, can Ireland deliver the same intensity against a world class defence?
Take a look at the full pod on Youtube and Soundcloud below:
The post The Breakdown EP162 | Ireland put Japan to the sword as attention shifts to All Blacks visit appeared first on Sporting Limerick.