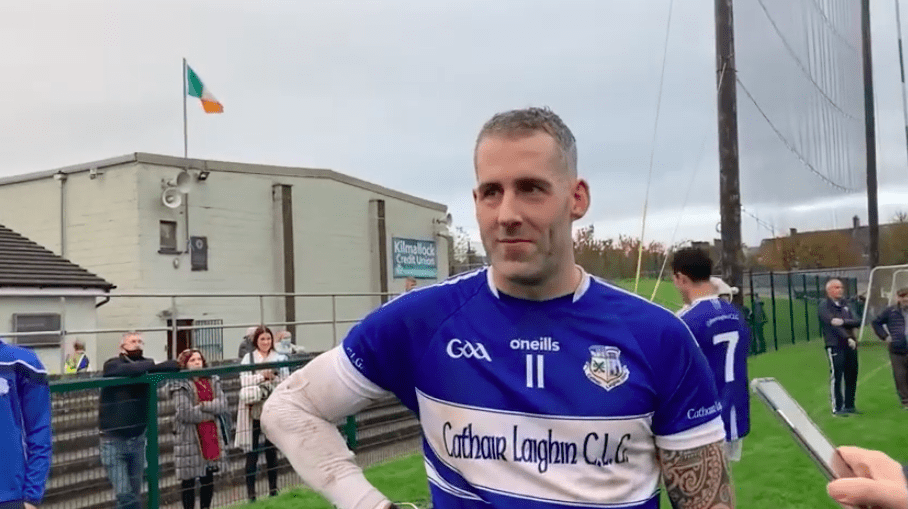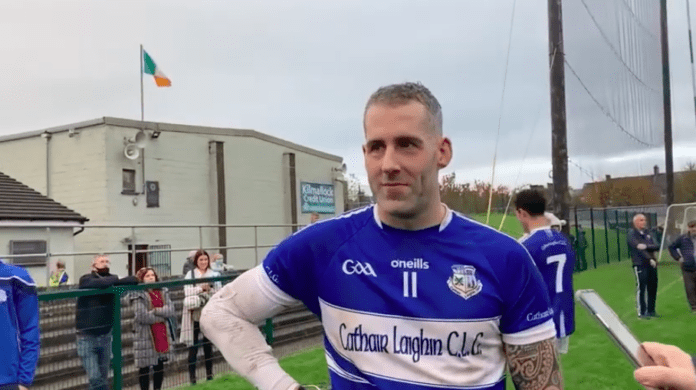 CAHERLINE were crowned County Junior A Hurling Champions after their 1-13 to 0-10 win over St Kieran's last Saturday.
Caherline will be playing intermediate hurling next year after they were crowned Junior A Champions last Saturday after their six point win over St Kierans.
The final clash finished 1-13 to 0-10 in Kilmallock and is Caherline's first junior A title since 2007. After the game, Andrew Brennan shared his thoughts on their victory.
"We didn't make it easy… I believe in the players and all the players believe in everybody, and in the last 15 minutes once we get ahead, we're a hard team to beat.
"Probably a few scores we left behind us, three or four silly wides but we didn't leave it get at us. We did go in a point down at half time… but all that matters is that we're ahead at the end of that fourth quarter." Caherline's Andrew Brennan said. 
Brennan was responsible for 0-10 of Caherline's total of 0-16 points, and his immense efforts will be needed again when Caherline come up against the winner of the Cork Junior competition in the Munster semi.
The Padraig O'Keeffe captained side will either face either Dromtarriffe or Ballygiblin in the Munster semi clash.
"I was gifted with the chance of taking the frees, one or two of them were missed but at the end of the day, I know it's a cliché saying but it's a team sport, if I didn't stand up and take them someone else would have stepped up and took them.
"But at the end of the day we won, and that's all that matters." Brennan Added
Brennan was the Caherline captain when they won the Junior A Championship back in 2007, almost going up to senior the year following, only to be denied the title by Monagea.
Speaking after the game, Brennan outlined that Caherline have the same ambitions for next year as they did in 2007.
"I played in 2007 and I'm playing with some of the boys here today who were looking up to me, and now they're here today and they've younger lads looking up at them. That's what we need as a club.
"We're intermediate now, but the plan for the next five years is to attack it… we can't be just happy to be intermediate" Brennan Outlined
Take a look at the full interview with Brennan below:
The post WATCH: "We can't just be happy to be Intermediate" | Andrew Brennan on Caherline's ambitions after Junior triumph appeared first on Sporting Limerick.