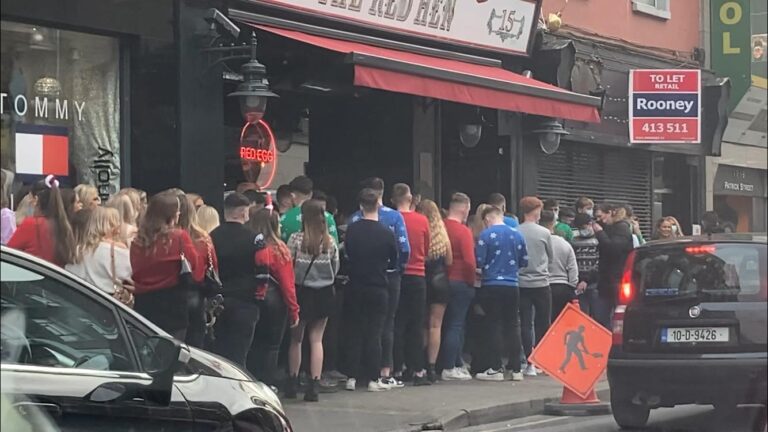 by David Raleigh
LARGE social gatherings are taking place across Limerick City during the annual Student Christmas Day festivities, just 24 hours after the Taoiseach urged people to curtail their contacts to stop the spread of Covid-19.
Pubs in the Treaty City opened at 7.30am this morning and have welcomed a steady stream of punters, including large groups of young people, all day.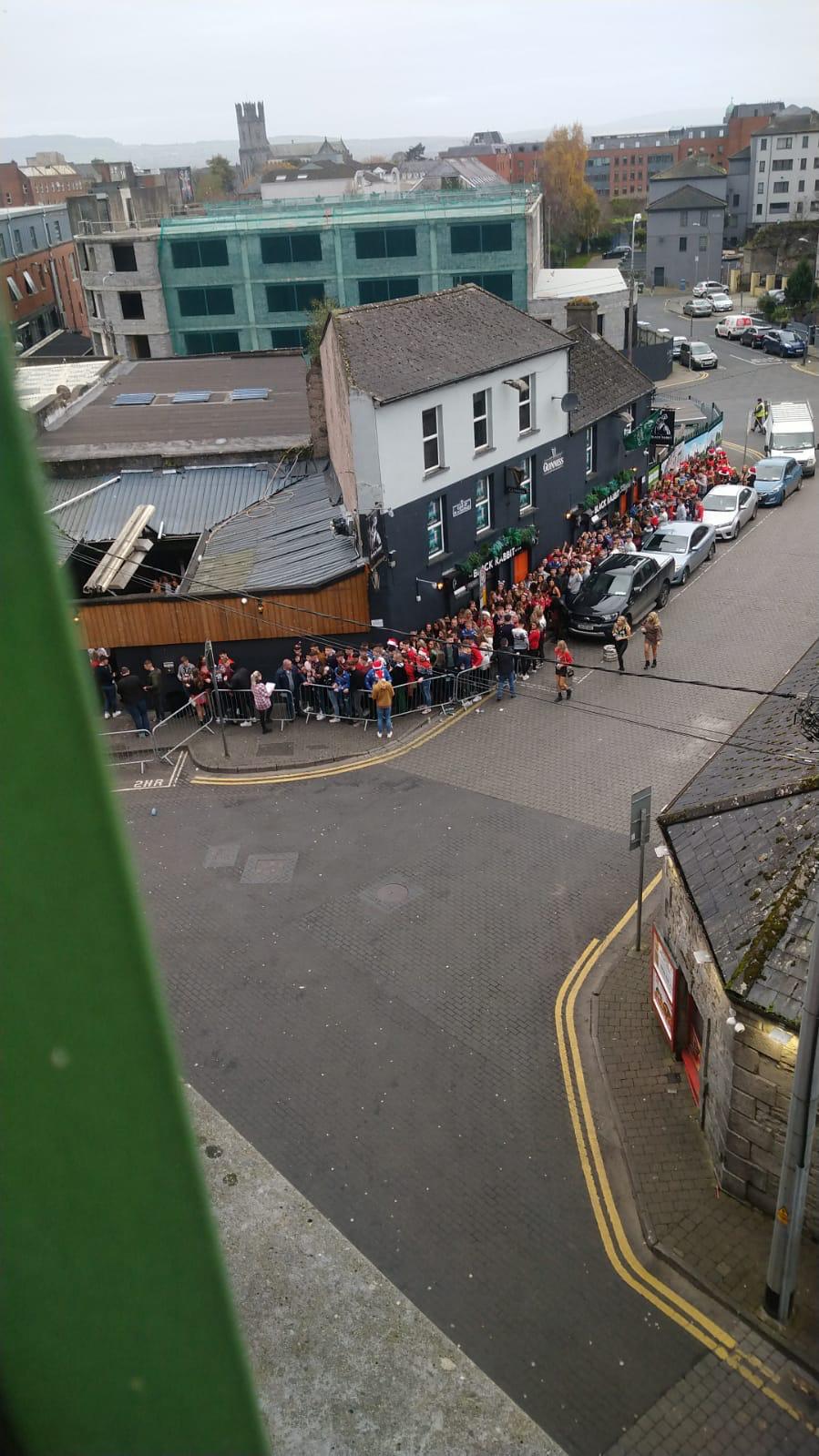 Ireland's Deputy Chief Medical Officer, Dr Ronan Glynn, said this evening the country could see up to 200,000 new infections in December alone.
A major surge in cases would cripple the hospital system which is already creaking under the strain of Covid as well as patient overcrowding in emergency departments and wards.
Dr Glynn said a potential surge of 200,000 Covid cases in December could be reduced significantly if people avoided crowds, wore face masks, and reduced the number of households they visit.
WATCH: https://www.facebook.com/251989210051/posts/10165757758190052/
Long queues of people have formed outside pubs and clubs in Limerick all day today, with many in the crowded lines not wearing face masks.
A further 3,633 Covid cases were announced today, and 43 deaths were recorded in the past week bringing Covid-19 related deaths to 5,609.
There were 634 people with the virus in hospital, an increase of 20 in 24 hours, and 119 patients were being treated in intensive care, up five on yesterday.
Some in the hospitality industry say further Covid-19 restrictions on people's movements and society and another potential lockdown will kill off many in the sector.
Paul Flannery, whose family run five pubs in Limerick City, said the newly introduced midnight closure rule, announced by Taoiseach Micheál Martin, and which comes into effect from Friday, has cast doubt across the whole late-night industry.
Mr Flannery, who operates a pub on Shannon Street, said it's difficult for pubs and clubs to assess whether they should open or what staff they will need, following the new closure rule.
Mr Flannery, Limerick representative of the Vintners Federation of Ireland, said the industry has been thrown back into uncertainty.
Speaking to Live 95FM, Mr Flannery said: "My initial response is one of disappointment because there's a lot of people worried about whether or not they actually have jobs to go to this weekend."
"It's put a lot of worry and more uncertainty on people, especially coming up to Christmas, in terms of do they have a job, will they be able to actually cover the bills in the lead up to Christmas and so on."