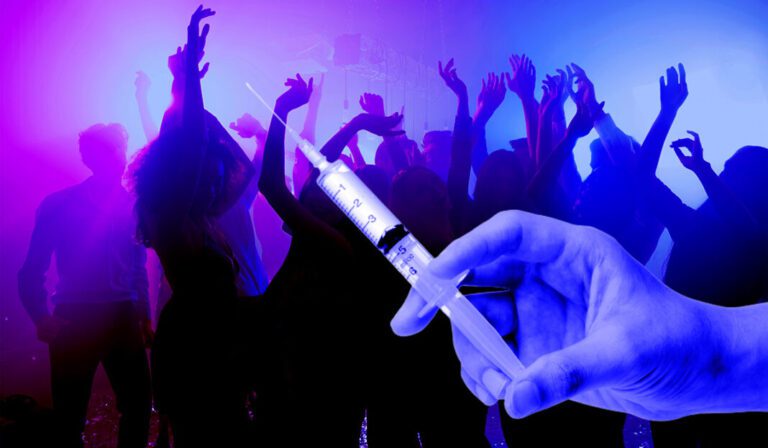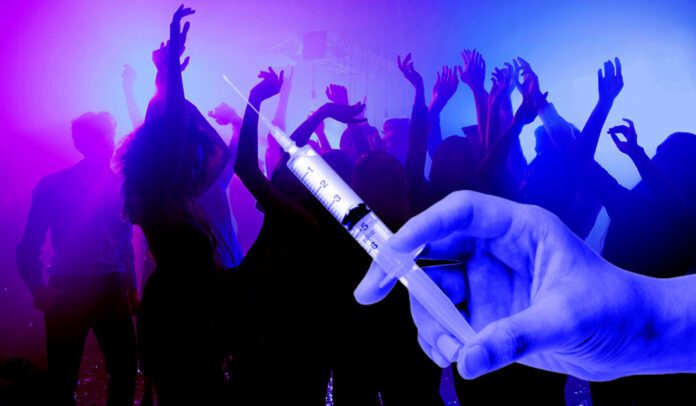 by David Raleigh
GARDAÍ have said there has has not been any "proven incident of injection spiking" in Limerick, however they are investigating a number of allegations of injection spiking both locally and nationally.
A spokesperson for Garda Headquarters told this reporter that gardaí have "recorded less than 25 incidents of 'spiking' (drink/food) to date in 2021 and 10 incidents in 2020" representing an increase on last year.
"An Garda Síochána have received a number of reports recently, relating to allegations of 'spiking by injections' and is taking these reports seriously and continue to investigate to determine the exact nature of each incident," she added.
The garda spokesperson said gardaí are "not in a position to confirm these reports at this time or provide any further specific details without further detailed analysis and results of toxicology reports in each case".
Last October, a University College Cork female student reported on social media that she had been "spiked" with a needle while socialising with friends in Limerick.
"I wouldn't normally post about this s**t but things are getting so out of hand. I remember nothing from tonight and if it wasn't for my friends my scenario could've been a lot worse, I beg you to watch out for your female friends and to take them seriously if they feel victim to something like this," the student stated.
She urged people to share her post "to raise awareness that this is happening around Limerick".
In a separate statement released this week, Sergeant Ber Leetch, of Henry Street Garda Station, Limerick, acknowledged that allegations of injection spiking had "become newsworthy in recent weeks" and that gardaí "must acknowledge that there is a fear amongst younger people that they could become a victim of this type of crime".
"As far as gardaí are aware, there has been no proven incident of injection spiking in this jurisdiction," said Sgt Leetch.
She said these reports "cannot simply be dismissed and gardaí can confirm that one investigation in the Dublin Region has begun into an alleged assault, where a female became disorientated, possibly caused by a drug administered by a needle prick".
"It is important to say that gardaí continue to investigate, so that the exact circumstances of this and other reports can be determined."
The spokesperson for Garda HQ said gardaí were "engaging" with the Health Service Executive, the Health Protection Surveillance Centre, and the Health Products Regulatory Authority, to "monitor the current reporting of these matters for early warning of any identified patterns" of injection spiking, but she added, "none have been identified at this time".
"An Garda Síochána would advise any victims of any form of alleged 'drug spiking' to come forward and report such incidents to local gardaí. Any incident of this type of crime (assault/sexual assault) including those with evidence to suggest a link with 'spiking' will be investigated by either local gardaí supported by or attached to Divisional Protective Services Units," she said.
Meanwhile, Sergeant Leetch urged people socialising to "never leave your drink unattended, and keep an eye on your friends' drinks and not accept a drink from someone you do not know".
"Consider sticking to bottled drinks and avoid punch bowls or jugs of cocktails. Look out for one another – plan nights out, let someone know where you are going and when you will be back, avoid dark locations particularly on your own, and never get involved with aggressive people," said Sgt Leetch.
Reports of spiking incidents have increased following the recent opening up of pubs and clubs which were closed due to the Covid-19 pandemic, and Sergeant Leetch said she would "encourage friends to take care of each other, and we encourage bar staff to take care of their patrons".
She urged any person who "suddenly feels drunker" or needs "urgent help", to telephone emergency services on 999/112, and "report it to gardaí as soon as you can, they may ask you to provide blood and urine samples".