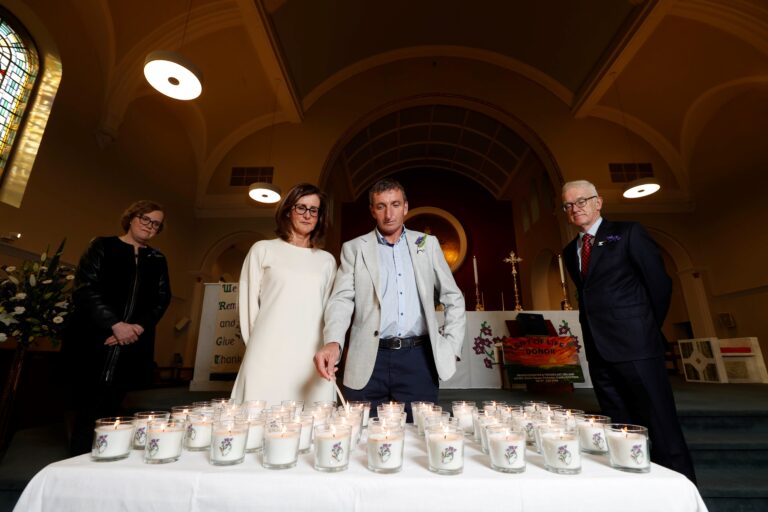 by Alan Jacques
THERE will be a significant Limerick involvement when thousands of organ donor families and transplant recipients will tune into the Irish Kidney Association's 36th Annual Service of Remembrance and Thanksgiving this weekend.
The pre-recorded interfaith service will be broadcast on RTÉ News Channel and Live on RTÉ Player this Sunday, November 21 at 2.15pm.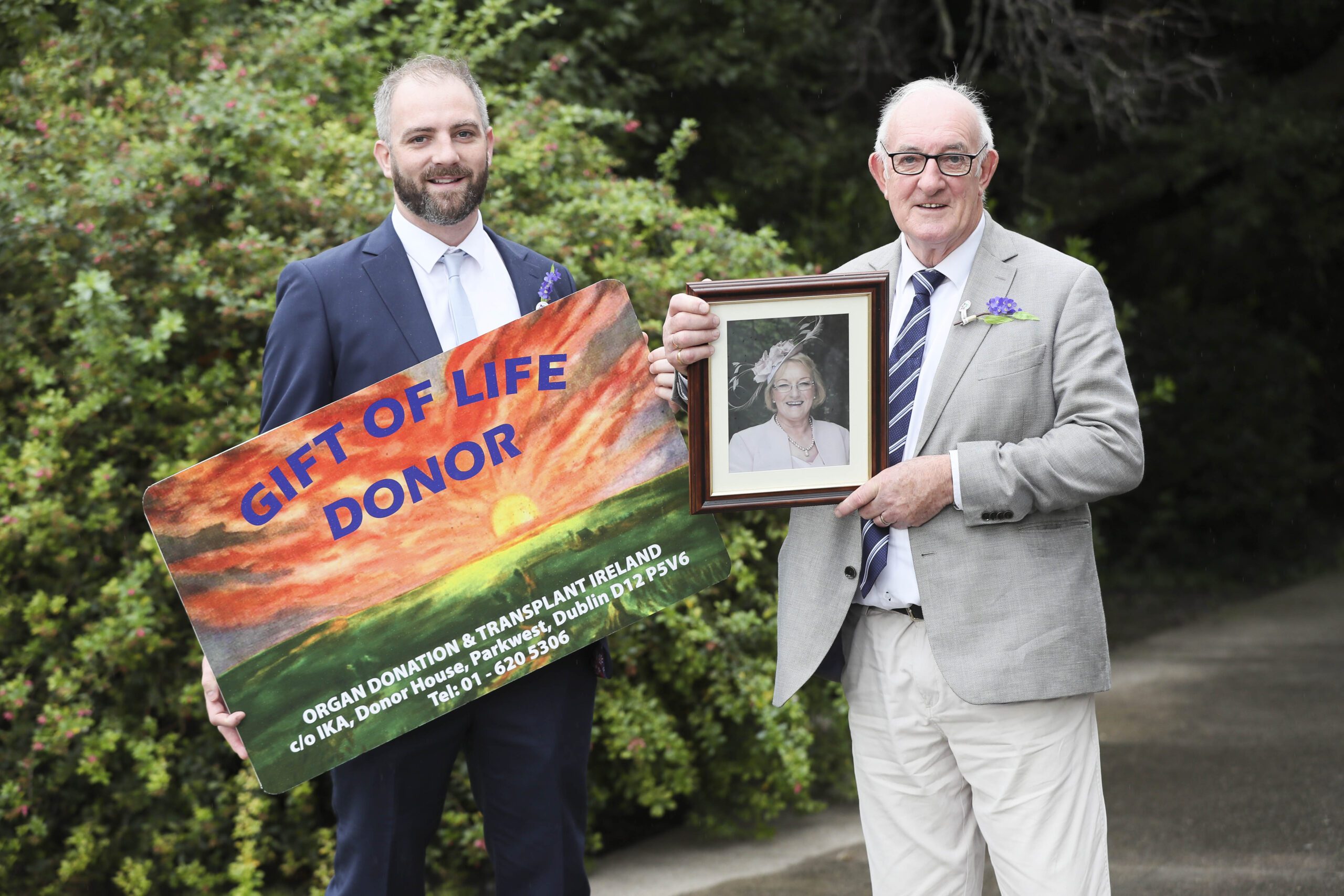 As it coincides with the World Day of Remembrance for Road Traffic Victims, it's fitting that four of the eight donor families who participated in the filming at Merrion Road Church in Dublin, have loved ones who became organ donors following fatal road traffic incidents.
For many organ donor families the service has become an anniversary to remember their loved ones, and for transplant recipients, the opportunity to honour and give thanks for the wonderful 'gift of life' they have received.
The Irish Kidney Association is asking the public to actively participate in this year's service when it is hoped that a candle will be lit in households all over the country to honour deceased donors who gave the gift of life. 
The first reading at the service was delivered by University of Limerick Hospitals Group Intensive Care Consultant Dr Catherine Motherway. 
Patrick Shanahan and Mary Dillon, the husband and sister of a Limerick road traffic victim and organ donor, brought forget-me not-flower emblems, the Irish Kidney Association's symbol of transplantation, to the altar during the ceremony.
The late Siobhan Shanahan, who lived in Adare and was involved in a fatal accident last April, had worked as an Organ Donor Manager at University Hospital Limerick supporting grieving families in their decision to donate.
Larry Moloney from Bruee, a member of the  Munster team that defeated the New Zealand All Blacks at Thomond Park in 1978, also has a role at the service. His wife Rose became an organ donor following a brain haemorrhage. 
The Book of Remembrance, a 'Roll of Honour', has been an integral part of the service since its inception with the names of organ and tissue donors carefully inscribed.
Taking part in a procession with the Book of Remembrance, was Kirsty Donnellan from Tulla, County Clare whose 17-year-old daughter Scarlett became an organ donor after her untimely death. Scarlett loved the colour yellow and as a tribute, Kirsty and Scarlett's younger sister Freya (7) wore the colour yellow as they carried the Book of Remembrance to the altar.
Organ Donor Cards can be obtained by phoning the Irish Kidney Association on 01 6205306 or Free text the word DONOR to 50050. You can also visit the website www.ika.ie/get-a-donor-card or download a free 'digital organ donor card' APP to your phone.