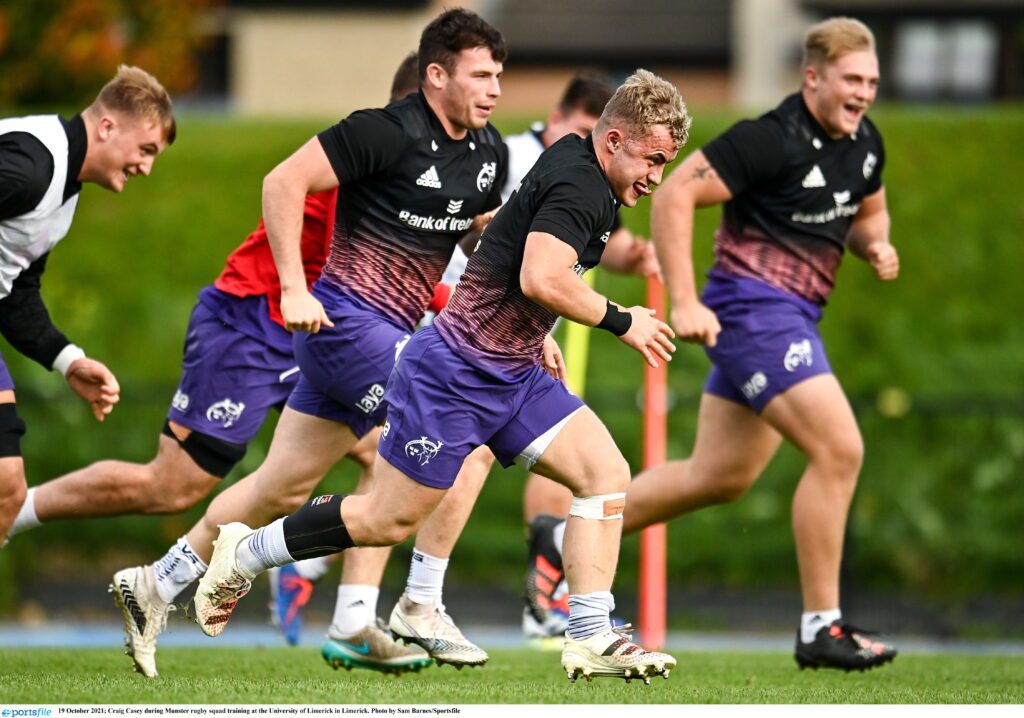 WHEN Munster face the Vodacom Bulls at Loftus Versfeld next weekend they will be faced with extreme heat and altitude, so special preparations have been taken by Munster to acclimatise the players.
Munster will play their next URC game at the South African venue of Loftus Versfeld in Pretoria, where the stadium itself sits a staggering 1.3 kilometres above sea level.
At that altitude, it's far more difficult for athletes to perform to their usual standards due to the lack of oxygen and other environmental dissimilarities.
As Munster train and play most of their matches at sea level venues, preparations have to be taken in order to prepare the players for the severe change in atmosphere.
Munster have spent the past number of weeks training in altitude chambers, with the goal of developing the players' lung capacity in environments with much less oxygen.
Munster strength and conditioning coach Adam Sheehan explains the concept below
"When we train in here, we're simulating and replicating the type of stress that we will encounter when we play the Bulls down in South Africa." – Munster S&C Coach Adam Sheehan
Limerick temperatures are far from the heat that the players will be training and playing in during their time in South Africa. In response, the Munster S&C coaches have carried out their weight sessions in an over heated gym.
Like the altitude training, exposing the players to intense heat is crucial for the preparation and acclimatisation ahead of their trip to South Africa.
Munster face the Vodacom Bulls in Pretoria on Saturday November 27th, with kick-off at 5.45pm Irish time.
The post WATCH: Inside Munster's preparations for South Africa tour appeared first on Sporting Limerick.