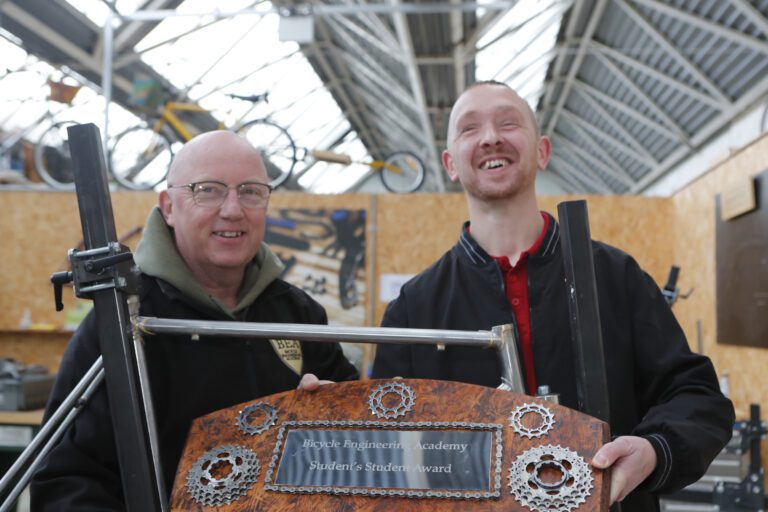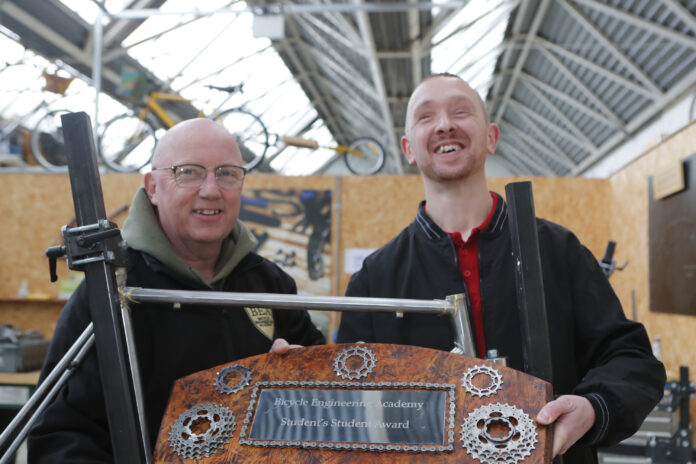 by David Raleigh
A FATHER of three who was blinded in an assault graduated today top of his class at the world's first ever accredited bicycle engineering academy.
David Sheehan, (36), from Garryowen, Limerick, said that after he was blinded in 2003 he dropped into a "dark" depression.
However, learning how to build his very own tandem bike, and qualifying as a mechanical engineer from the Bicycle Engineering Academy (BEA), has spurred him on to brighter days.
Mr Sheehan was also presented with BEA's inaugural Student's Student Award by his fellow students and lecturers.
The academy's first batch of graduates received City and Guilds of London Institute Diplomas at a ceremony this afternoon.
BEA employs 15 people offering training bicycle engineering and other associated programmes,  at its academies in Limerick, Kilkenny, and Offaly.
"I built a tandem bike which is a really smashing job, and I'm delighted with it. I built the two wheels on it myself and I use it to go out on the road now, so I'm very proud of it," said Mr Sheehan.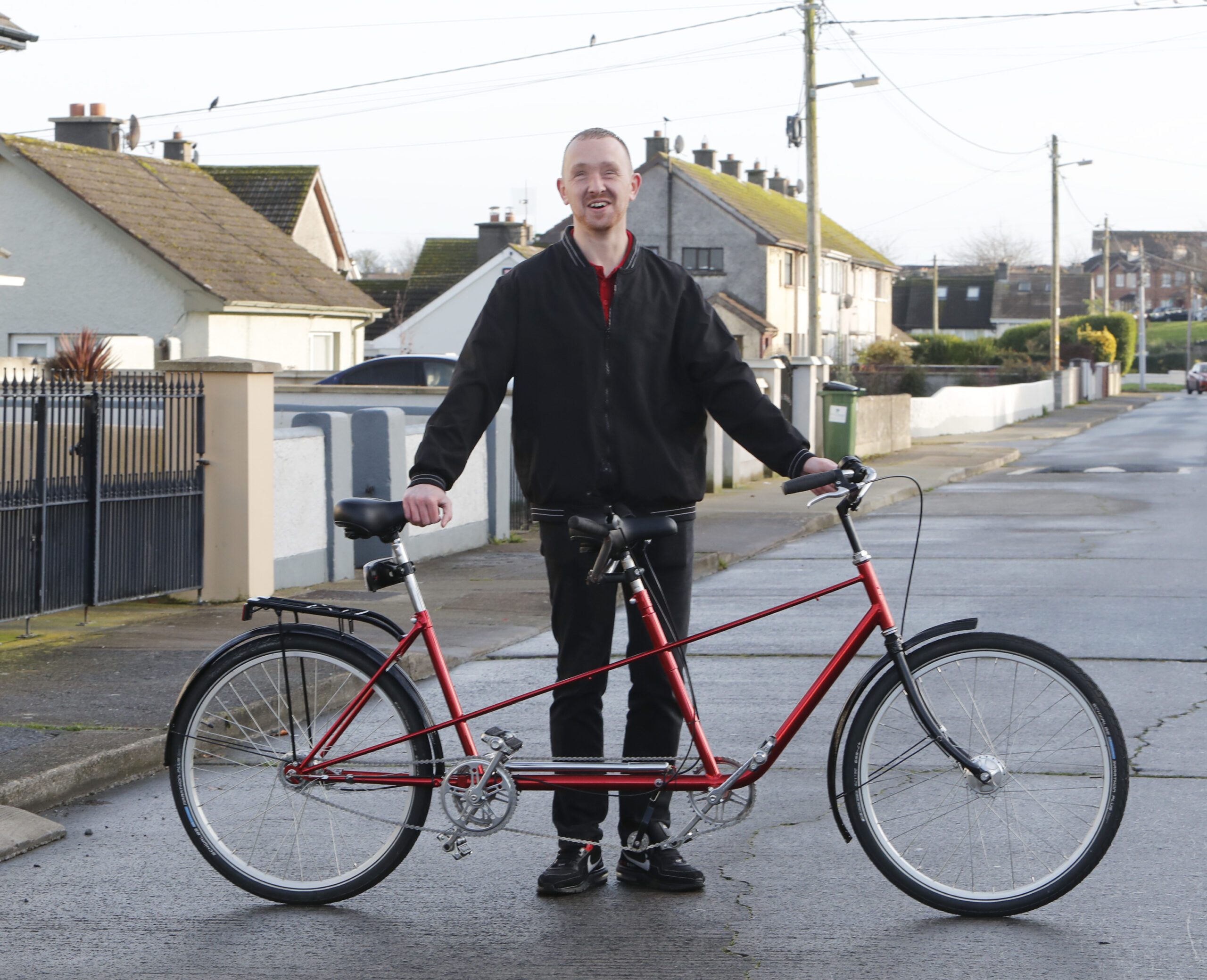 Pedaling beyond his disability, with a pilot at the helm, has brought joy: "It's just like cycling with your sight but you're blindfolded, you still have the feeling of a bike underneath you, banking in corners, it's thrilling yes, going fast with the wind in your hair is great."
Mr Sheehan is considering an offer to teach others the skills he's learned at the academy.
"I've always been handy with my hands. My dad who passed way three years ago had taught me at a young age how to fix stuff, working with tools, cars, bicycles. So when this course came up straight away I joined up through EmployAbility Limerick," he explained.
"I was delighted to get a place. I took to it like a duck to water, and I've learned a new skill – wheel building – which I never thought I'd be able to do," he enthused.
The support of his partner Brenda, becoming a father to their three children, and finding hope in the saddle, have helped him cope with his sight loss.
"The sight is gone, I'm in darkness. Before it was very stressful and I didn't cope for a while, it was absolutely horrible. I felt like I was locked in a room that I couldn't get out of and it used to really get me down," he offered.
"I was a year and half blind when I met my partner Brenda. She's great, and now we have three kids, and they are my life. I'm still trying to cope, so I recently applied for a guide dog because I need to get out more with the kids and I'd like to do more stuff and become more independent."
He has applied for a guide dog which will "be a big boost and give me more independence, and hopefully I'll hopefully be able to walk my kids to and from school, that would be brilliant".
He thanked all those at the academy who "went above and beyond for me".