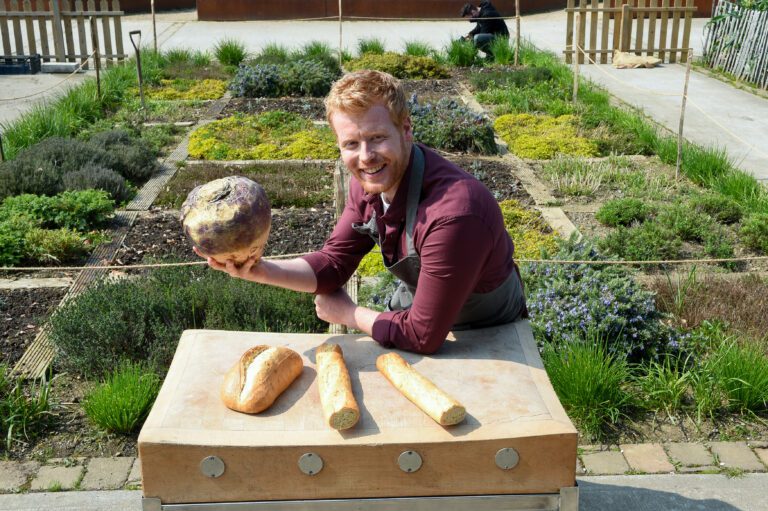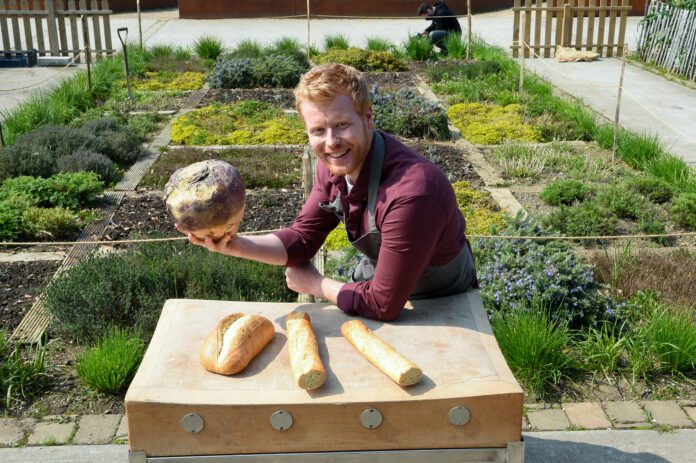 FOODCLOUD – the non-profit social enterprise which connects businesses that have surplus food with charities and community groups that need it – has partnered with Limerick-based homeless voluntary organisation, Novas, and leading chef, Mark Moriarty, for an online series to drive awareness of the huge problem that food waste poses in Ireland, and internationally.
As a nation, Ireland currently generates 1.27 million tonnes of food waste annually, with the average family throwing away €700 – €1,000 of food each year. Despite this, food insecurity is a very serious issue affecting communities nationwide.
Global food production accounts for around 35% of all greenhouse gas emissions, 8 per cent – 10 per cent of which are directly related to food waste – a staggering four times that of global aviation emissions.
And, according to Project Drawdown's 2020 research study, reducing food waste has been identified as the number one most effective way of fighting climate change. Yet, despite all of the evidence to support this argument, the subject of food waste was controversially 'frozen' out of talks at the recent COP26 Climate Change Conference in Glasgow.
FoodCloud's new 'All Taste Zero Waste' series seeks to put food waste back on the agenda by highlighting the importance of saving valuable surplus produce from landfill and the positive impact that this will have on the environment.
Aided by funding from the Department of Agriculture, Food and the Marine, the social enterprise has teamed up with charities including Novas and a number of top name sustainably-focused chefs to help amplify the message.
Across six episodes, Mark Moriarty, Jess Murphy, Donal Skehan, Eric Matthews, William Murray, and Holly Dalton, all share their knowledge and expertise to help inspire positive change in homes and professional kitchens across the country.
Each ten-minute episode is presented by FoodCloud's Co-Founder, Aoibheann O'Brien, and sees a food industry A-lister and a chef from one of the social enterprise's charity partners go head-to-head in a 'Ready Steady Cook' style challenge.
Episode 1 sees Novas' Catering Manager, Fionnuala O'Brien take on RTÉ Cook In Presenter, Mark Moriarty. The episode focuses on Fionnuala's own story of how she uses surplus ingredients supplied by FoodCloud daily to feed the homeless organisation's service users in Limerick, and talks about the positive impact that this work is having.
Episode 1: RTÉ Cook In Presenter, Mark Moriarty, cooks off against Novas' (Limerick) Catering Manager, Fionnuala O' Brien – Guest Judge, Conor Spacey (UN Chefs Manifesto)
Episode 2: Jess Murphy (Owner & Head Chef of Kai Restaurant, Galway) cooks off against Obair Community Hub (Newmarket-on-Fergus, Co. Clare) Charity Chef, Erica Long – Guest Judge, Deirdre Ryan (Bord Bia Origin Green)
Episode 3: TV Presenter, Food Writer & Cookbook Author, Donal Skehan, cooks off against Cheeverstown House (Templeogue, Dublin) Chef, Janice Down – Guest Judge, Odile Le Bolloch (EPA Stop Food Waste)
Episode 4: RTÉ Battle of the Food Trucks Presenter, Eric Matthews (formerly Head Chef at Chapter One) cooks off against Sophia Housing (The Liberties, Dublin) Charity Chef, Trevor Kearns – Guest judge, Maria Flynn (Ballymakenny Farm)
Episode 5: Currabinny Founder, William Murray, cooks off against Purple House Cancer Support's (Bray, Co. Wicklow) Volunteer Chef, Gavin Lynch – Guest Judge, Karen O'Donohoe (former Co-Presenter of RTÉ's Grow Cook Eat)
Episode 6: Holly Dalton (Founder of Conbini Condiments, and formerly Head Chef at Gertrude, Dublin) cooks off against The Rainbow Club's (Cork) Chef, Molly Kinnane – Guest Judge, Caroline Murphy (West Cork Eggs)
All six episodes are available to view online now by visiting FoodCloud's website.