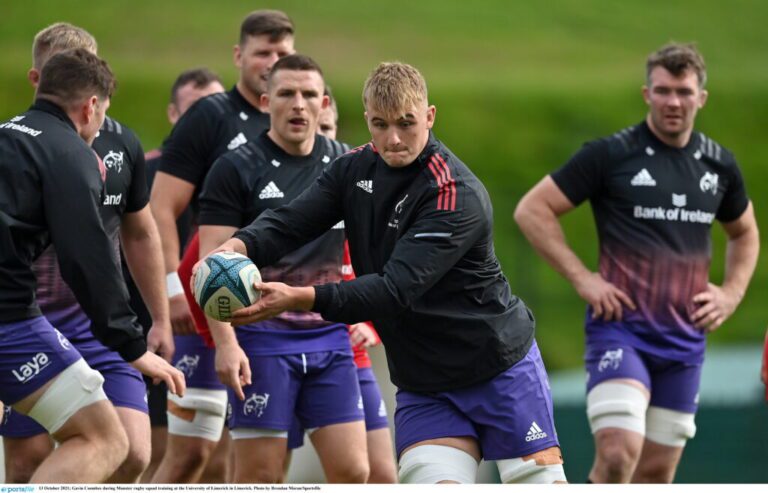 MUNSTER are set to return to Ireland from South Africa with immediate affect after growing concerns of a new Covid-19 variant in the country.
Variant B.1.1.529 of Covid-19 has been a topic of growing concern in South Africa and worries surrounding the variant have resulted in the postponing of Munster's next two URC games which were set to take place in Pretoria and Johannesburg.
Johann van Grann and his men arrived in South Africa just under a week ago but now plans are in place for the squad and staff to return to Ireland immediately in the interest of safety.
Munster were set to play rounds six and seven of the URC against South African outfits the Bulls and Lions over the next two weeks, the URC has since confirmed the postponement of those fixtures due to the new variant.
Six southern African countries including South Africa have since been placed on the UK's red list, which outlines the embargo of travellers arriving to the UK from stated countries. With EU countries in the process of doing the same, this creates a number of logistical issues for Munster and other teams alike.
Munster are set to travel to Coventry, England for their opening fixture of the Champions Cup against Wasps the week of December 12th, a fixture which is likely to go ahead following Munster's imminent departure from South Africa.
Other URC teams in a similar situation to Munster are the Scarlets and Cardiff, who are also scrambling to organise travel out of South Africa as soon as possible.
The URC released a statement this afternoon, confirming the postponement of round six and seven fixtures in South Africa:
Munster face Wasps in their first game of the Heineken Champions Cup at the Coventry Building Society Arena on December 12th, with kick-off at 3:15pm.
The post Munster to return home as the URC scrap South African fixtures. appeared first on Sporting Limerick.