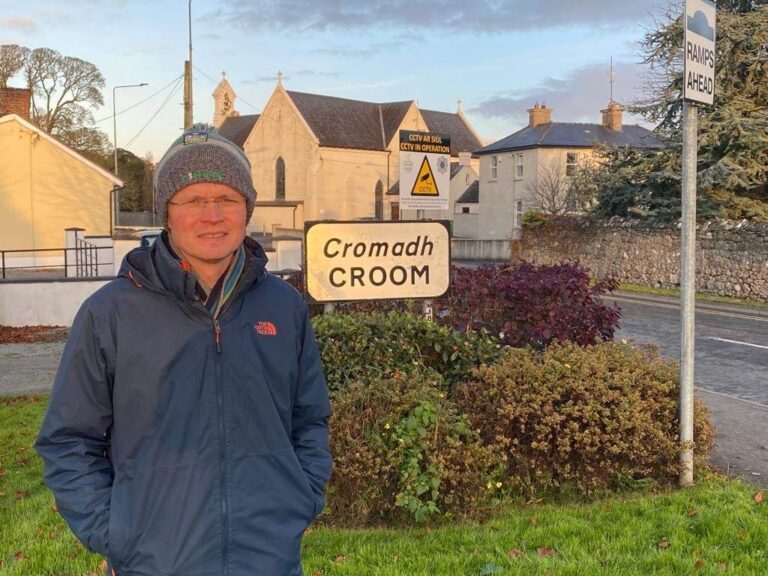 A TOTAL of €448,000 has been allocated to projects in Croom, Bruff and Rathkeale, while a further almost €200,000 has been granted to Kerry County Council for the extension of the Greenway from Abbeyfeale to Listowel.
LOCAL TD and Minister for the OPW Patrick O'Donovan said he was delighted for the communities involved.
Minister O'Donovan revealed that Croom is getting €198,000 for the Riverside Walk. This will cover surfacing and landscaping from the Croom Mill towards Anhid. He said the funding comes after significant government investment under a number of different categories recently in Croom. The investment had been heavily sought by local Councillor Stephen Keary, who had made strong representations to Minister Humphreys for funding through Patrick O'Donovan.
In Bruff the local Slí na Sláinte is getting €200,000 to upgrade 2.5km of the Holycross walkway. Minister O'Donovan said he had seen this with the local community on a recent visit to Bruff and he knew that the news would be very welcome by the people in the area.
Rathkeale's Dohyle Lough is getting €50,000, which will fund a feasibility study. It is hoped that this will allow the Council and local groups in the Rathkeale area to unlock further future funding from the Department of Rural and Community Development and others that will in turn attract further investment to the area.
Abbeyfeale will benefit from the funding announced for Kerry County Council. Almost €200,000 has been announced for the Greenway, for the Abbeyfeale to Kilmorna and Listowel leg of the Greenway. Minister O'Donovan commented: "The Greenway continues to confound the experts, I know I got a lot of criticism for the early funding that I was able to secure for it in the early days of Government, but it has proven its worth, and every penny of it is worth putting into it. The next leg will be a great addition to Limerick."
He concluded: "This money I know will be welcomed in the local area from Bruff to Abbeyfeale. It shows the commitment that we have to invest in our small towns in rural Ireland. I know that during the Covid pandemic that the need for amenities has been so important, that these walkways and outside areas will be very welcome in the communities concerned. But we are not finished there. I know that there are other places that we want to see invested in, and I am working with voluntary groups and committees to try to secure funding from the Department for them, and I am confident that like the successful places today, they too will get the investment they are looking for."