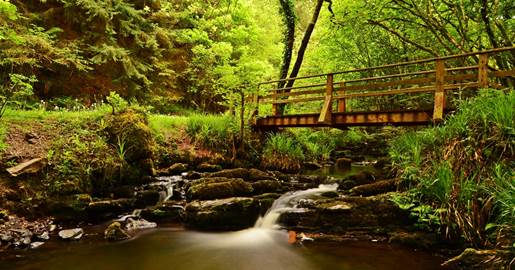 LIMERICK City and County Council has received funding of €545,100 for outdoor recreation projects, with Ballyhoura Development and West Limerick Resources receiving €38,768 as part of the Outdoor Recreation Infrastructure Scheme.
The overall aim of the scheme is to develop outdoor amenities across the country, which can be used by locals and visitors, and in turn can drive rural and economic development.
Welcoming the announcement, Mayor of the City and County of Limerick Cllr Daniel Butler said: "We have come to appreciate our local outdoor amenities so much more over the past two years, so I'm delighted the funding has now been received to upgrade facilities and make them more accessible to everyone."
"We have huge untapped potential in adventure tourism in Limerick, and these investments will help to develop this strand of activity, making Limerick even more attractive for people to live and to visit."
 Gordon Daly, Director of Community, Tourism & Culture in Limerick City and County Council said: "This further investment announced for outdoor projects under the scheme for Croom, Rathkeale and Bruff is significant and will further support rural economies and communities throughout Limerick. With the ORIS funding announced earlier in the year, along with other funding interventions delivered in Limerick through the Town and Village Renewal Scheme, CLÁR, and the Rural Regeneration and Development Fund, the county is making great strides in providing outdoor amenities for the public to use and enjoy for years to come".
The projects to receive funding are:
Limerick City and County Council
Croom Riverside Walk
Resurfacing and landscaping of Riverside Walk from Croom Mill towards Islanmore/Anhid improving connectivity to Cois Sruthain Estate with a new access ramp and public lighting.
€198,000
Bruff to Holycross Slí Na Sláinte
Upgrade of Bruff to Holycross Slí Na Sláinte 2.5km Trail.
€200,000
Dohyle Pool and Lough Complex, Rathkeale
A feasibility study in respect of the swimming pool/marina, canal and lough, and detailed design proposal for Phase 1 elements.
€50,000
Adare Riverbank Walk Nature Trail
Development of new Nature Trail, along the existing riverside walk, to include new information/nature signs, seating, planting and path and fence repair.
€17,100
Cois Abhainn, Kilmallock
Universal Access Provision to Kilmallock Riverside Walk. Closing off existing steps and creation of universal access pathway and the creation of two shrubbery beds.
€20,000
Three Trails at Kilmoylan, Doon; Liskennett and GaltyMore
Marketing & Promotion of Trails. Marketing and promotion of three newly developed rural Limerick walking, cycling and running trails.
€20,000
Darragh Hills and Castlegale Loop Walk Upgrades
Upgrade of trail surface and installation of sections of boardwalk.
€20,000
Darby's Bed Trail Development, Galbally
Enhancement of Darby's Bed Loop Walk to include signage, benches, and distance markers.
€20,000
West Limerick Resources
Mullaghareirk Walking Trails
Upgrade works including resurfacing a portion of trails and provision of pedestrian counters. Broadford and Ashford Co. Limerick.
€18,768.24
Ballyhoura Development
Ballyhoura Region
Promotion of outdoor recreation activities in Ballyhoura Region Promotion of outdoor recreation activities in Ballyhoura Region.
€20,000
All projects will be progressed throughout 2022.