DAMIEN Dempsey's Love Yourself Today will be screened at Belltable on Monday December 6 as part of the [email protected] season. The film just picked up the Audience Award for Best Feature from IFI Documentary Festival.
Director Ross Killeen's debut film centres around the music of Irish singer songwriter Damien Dempsey but also turns the lens onto his fans.
Part documentary, part concert film, Love Yourself Today also features three members of Damien's audience.
We hear their stories, unravel their grief and find the light in the darkness through communal art.
Every Christmas in Dublin, the crowds gather for Damo's Christmas gig at Vicar Street.
For many, these shows have become a cathartic ritual, a safe space where emotions can be laid bare.
Speaking about the film, Damien said: "It's a wonderful movie about the healing power of music; how it can help heal trauma, lift us and help us through hard times. Singing and music are two of the few spiritual entities in the physical world, so we need to harness them and get people immersed in them, because when people lose themselves at a gig, when everyone sings together, they carry a vibration away from the gig that spreads out like a ripple into others, it's a way of healing."
Director Ross Killeen added: "Pre-Covid, we filmed in Vicar Street and captured the energy and spirituality in the room.
"It was special, with Damo the conduit on stage. The first job of the film was to capture what happens in the room authentically. The second job was to go deep with our three characters Nadia, Jonathan and Packy as they opened up about things that have happened to them in their lives.
I'm immensely proud of this film and hope it does justice to the incredible power of Damo's music and what he stands for but also the honesty, bravery and integrity of our cast.
Damien Dempsey plays Dolans Warehouse on Saturday March 12.
'Love Yourself Today screens on Monday December 6 at Belltable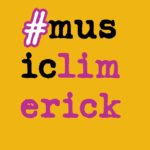 MusicLimerick – New Music Favourites is a Spotify playlist of some of the fine music being produced by Limerick artists over the last 12 months.
Follow the playlist HERE