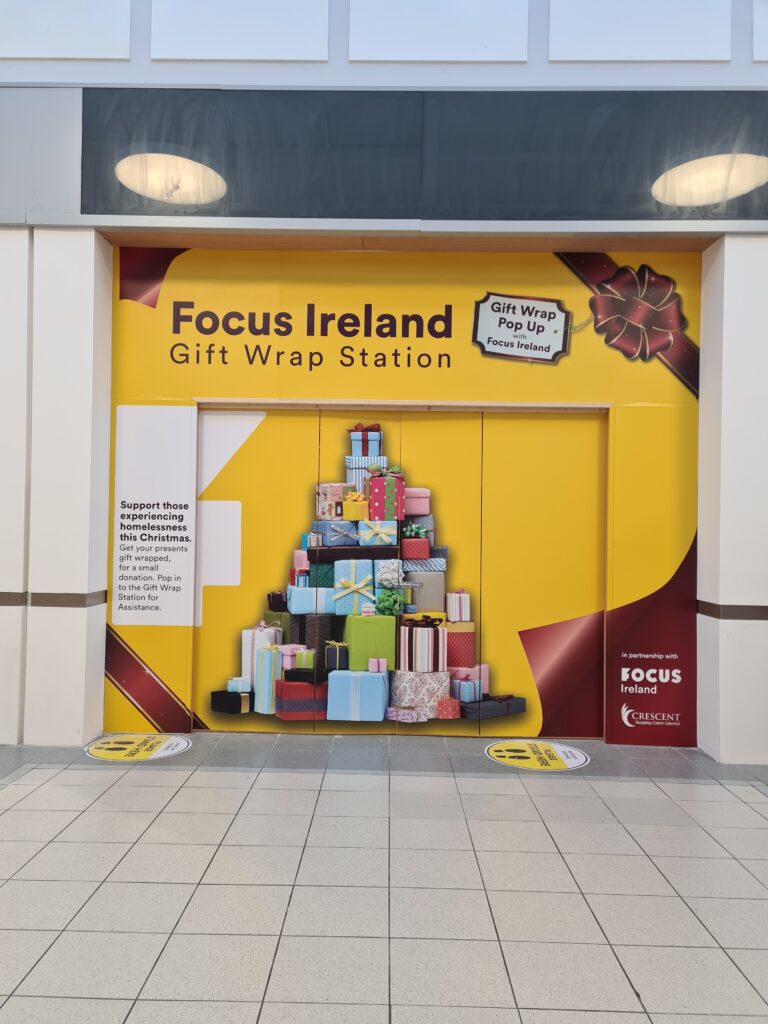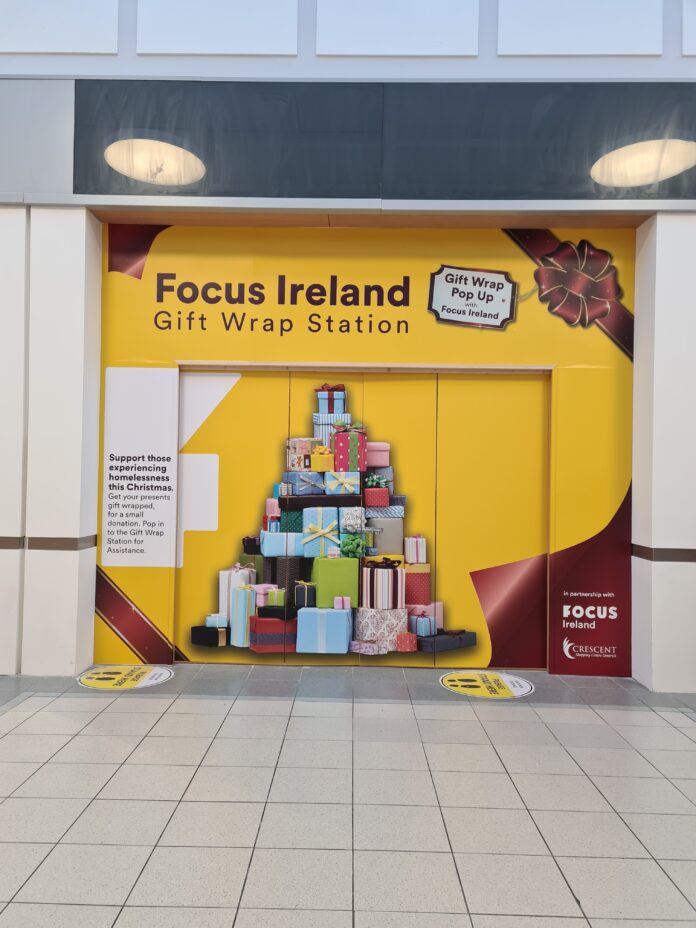 THE Crescent Shopping Centre has teamed up with Focus Ireland this Christmas to launch a free pop up gift wrapping store where people can get their gifts wrapped and give a donation to Focus Ireland.
Grainne O'Rourke, Marketing Manager at theCrescent Shopping Centre said: "Crescent Shopping Centre is delighted to be in a position to facilitate Focus Ireland's fundraising efforts in what has been an exceptionally challenging 12 months for all, but most of all for those experiencing homelessness this Christmas. We encourage visitors to the Centre to utilise the Gift Wrap Service, where donations made will benefit those most in need in Limerick."
Speaking about the pop up store, Marketing, Fundraising and Events Executive with Focus Ireland, Aoife Sheehan said: "It is with support like this that Focus Ireland is able to continue their vital work in challenging homelessness and changing lives. We are very grateful for the support of Crescent Shopping Centre during this doubly difficult time as we face a homelessness and Covid crisis."
She added: "The current situation of 231 adults in emergency accommodation in Limerick would be even worse without the vital services and housing Focus Ireland provides. This means we really need public support now more than ever so we can be there when people need help the most."
In Limerick, Focus Ireland services supported nearly 670 households during 2020 who were homeless or at risk of losing their home, as well as assisting 65 households to move out of homelessness.