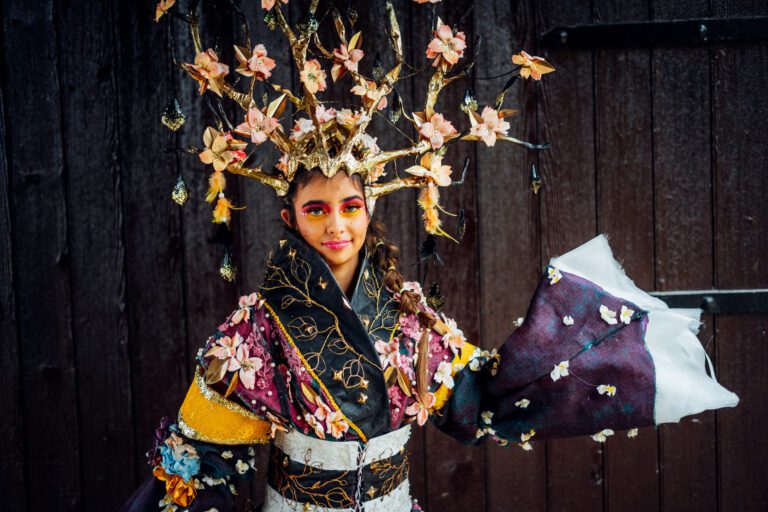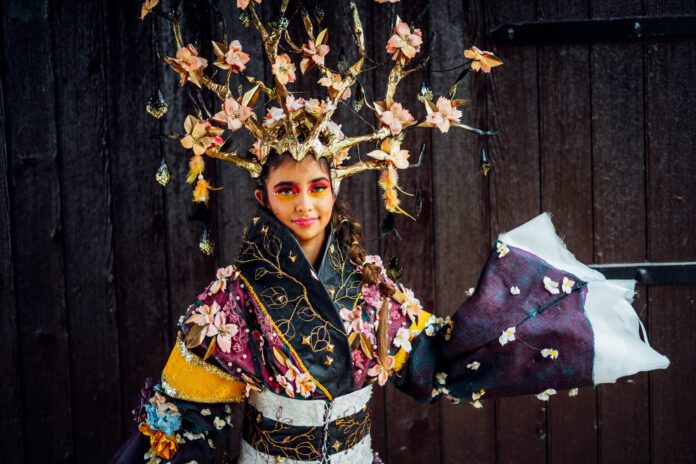 by Bernie English
THE STUFF many of us would consign to the dustbin proved to be the next fashion wow for pupils of Coláiste Nano Nagle, who covered themselves in glory at this year's Junk Couture awards
'Ephemeral Bloom', created by Brenda Lim, Brianna Sheehan and Molly Jackson, took the award for the Southern Region. Their teacher Sarah Nestor won the national award for Teacher of the Year.
The outfit was made from bedsheets, construction mesh, paper coasters, wire, pearl necklaces, lace, a corset from a wedding dress, cardboard, copper, yoga mats, copper wires, flip-flops, socks, styrofoam and newspaper.
The influence of an Asian heritage and designer Yumi Katsura inspired the creation, which brought the young team plaudits in the competition that was broadcast on RTÉ television and the RTÉ Player last week.
Students from all over the country were challenged to create a design which brought new life to recycled items that otherwise have gone to landfill or the scrapyard.
The stunning Limerick entry was one of 40 designs to make it to the final cut.
The overall winner was Alicia Rostermundt (17) of Coláiste Bríde, Enniscorthy, with her gender-neutral design "Iconoclastic Fantastic".
While there was talent and creativity in abundance throughout the competition, it was the craftmanship and detailing of the design that made the winners stand out.
Commenting on the high standard of designs in the Grand Final, Junk Kouture judge Michelle Visage said "They are all unbelievable. Each year it gets more difficult – they're just superb and the future of fashion, it's just amazing. "
Meanwhile, fellow judge Louis Walsh said he wouldn't be surprised if the students who appeared on the show will be curating their own fashion collections in the future.
"Junk Kouture gets better and better each year and we are going to have some amazing designers out of this," he said.