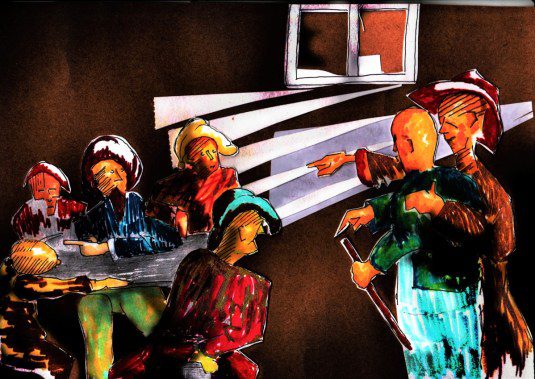 WHEN not ringing in the new year in Dolans with his legendary band The O'Malley's, Peter Donnelly is also an accomplished artist and has put together a new online exhibition of his recent works, 30 paintings in total, which can be viewed at his website, https://hazytracklines.net/
He told Limerick Post that for the second year running a physical show was just not on in the shadow of "this endless virus".
"I have selected thirty paintings that I finished over the last couple of years. Time is the one thing this virus gave me, and it enabled me to start and finish these paintings that were hanging around my brain for too long."
All of Peter's prints are signed and limited to 20, in two sizes, A3 and A4.
'There's Matthew' is one of a collection of prints in Peter Donnelly's new collection of work called OnLine ExHiBiTion 2021