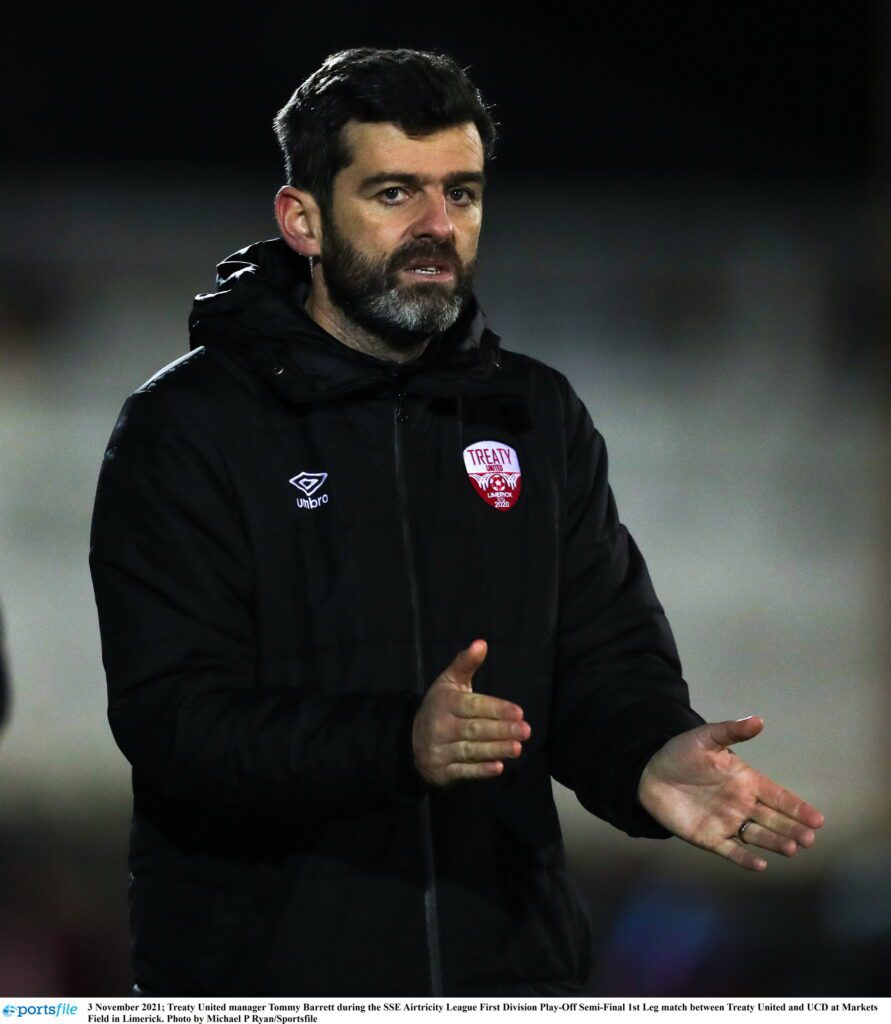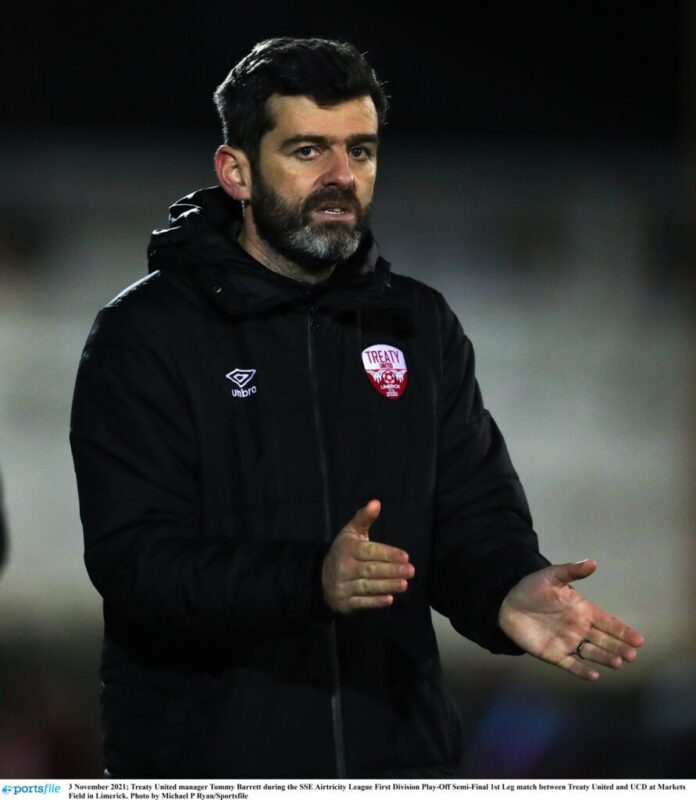 The 2022 Airtricity League First Division will comprise of nine teams following the amalgamation of Bray Wanderers and Cabinteely last month. Both clubs announced that they would be joining forces in November and will be playing out of the Carlisle Grounds in Bray. The first division campaign is due to begin on February 18 with four rounds of games.
Many people expected clubs to be invited to apply for a license as a result of the reduction of one team from the 2021 season, but early indications suggest that this is not going to be the case. The news means that one team will have a bye week on a weekly basis which is far from ideal. However, in a very welcome development, the play-off layout will remain the exact same as last season with 2nd facing 5th and 3rd facing fourth in the semi-finals.
One of the major worries with the structural change was the possibility of reducing the play-off number which worked so well last season and supporters, managers and players will be pleased to here that the layout will not be affected. The team who finish as champions will be promoted automatically to the top tier.
The fixture list for the new season will be released on Monday with all nine clubs eagerly awaiting the beginning of the campaign. Treaty United have completed the signing of 16 players ahead of their return to training early in the new year. Key players such as Marc Ludden, Jack Lynch and Kieran Hanlon will be joined by new signings Jack Brady and Lee Devitt. Tommy Barrett expects to announce further signings in the coming weeks as the club look to equal last season's impressive 4th place finish.
The teams competing in this year second tier are; Longford Town, Waterford FC, Treaty United, Galway United, Bray Wanderers, Cobh Ramblers, Wexford FC, Athlone Town, Bray Wanderers/Cabinteely
The post Nine Team Airtricity League First Division Set to be Announced appeared first on Sporting Limerick.