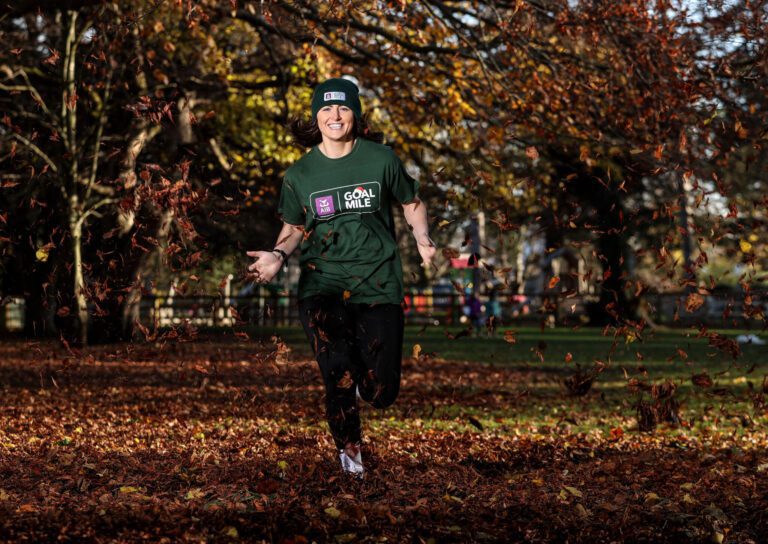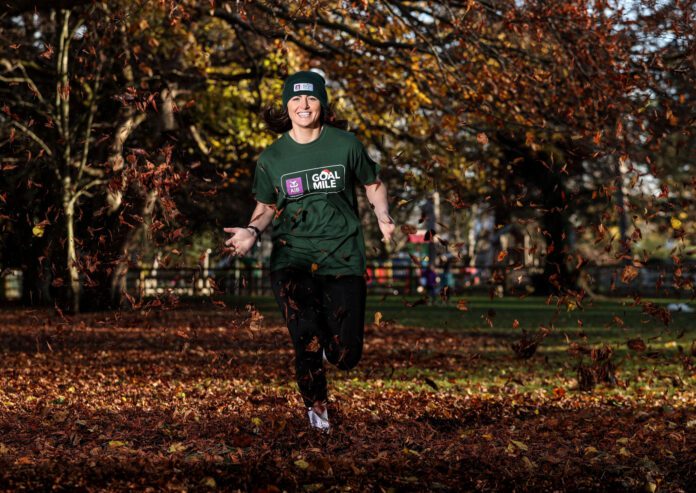 by Stephen Findlater
LIMERICK hockey star Róisín Upton is relishing a rare moment of downtime between a frenetic 2021 and an exciting 2022 that will see her involved in a second successive World Cup campaign next summer.
"We all only have a certain amount of energy in us and it is important to rest, recharge to get that energy to go back out there again," the Raheen woman told the Limerick Post.
Speaking in her role as an ambassador for the GOAL Mile, she said: "It's now about spending time with family and friends, doing things like the GOAL Mile, giving back to things I am passionate about while I have a bit of time away from international hockey."
Her well deserved break follows a summer like no other with three major tournaments to peak for, starting with June's European Championships before the Irish women's debut at the delayed Olympic Games a month later. Then there was a short turnaround before October's successful World Cup qualification bid in Pisa.
For now, though, she is enjoying taking a break from the international scene and reconnecting with her Limerick roots.
"After a five-year cycle with the Olympics, it has been exciting getting back to Catholic Institute in Limerick with girls I've been playing since the age of ten or eleven," she says.
"The club is on a wave of success and there is serious excitement there, in the top four in the EY Hockey League for the first time. Ultimately, it is only our second proper season in the EYHL and it just so exciting.
"Something I am really passionate about is growing the sport in Limerick so when you see the likes of Anna Horan, Sarah Fitzgerald, Aoibheann Collins – these are all names you will hear more and more. It's really important to have a spread from around Ireland, representing Ireland."
Indeed, she feels a sense of responsibility to give back to the grassroots. Recently, along with club mate Naomi Carroll, she was a star guest at Ennis Hockey Club, one of the newest clubs in the country that has cropped up since the 2018 World Cup silver medal.
The progressive outfit was recently nominated for the EHF Small Club of the Year award and is growing at a rapid pace. Although they haven't a full-size pitch, they have amassed a sizeable playing membership as well as being Ireland's pioneers of Walking Hockey.
Other clubs have popped up in Castletroy, Tipperary, Nenagh and Athenry while clubs in Loughrea, Tuam and Ballinasloe are also in the pipeline.
Bringing what influence she can to promote the sport in areas new to the game is something that Upton is keen to do when she has the chance.
"I feel a sense of responsibility. I certainly don't take for granted the little bit of an audience I have these last few years. Going to different counties, you can see the excitement they have from watching it on the big screen. I get a buzz from that and it's so exciting to see the sport grow."
Her hometown and club have been one of the epicentres of that boom with Institute breaking new ground on the national stage, pushing for a playoff place and qualifying for the Irish Senior Cup quarter-final for the first time.
"As the weeks go on, you just want to shake some of the girls! I hope some of them realise just how good they are and how good they can be. That's one of the most exciting things; how keen the girls are to learn and how hungry they are for success.
"Success for us is being in the EYHL Division One and finishing higher than our seventh place from a few years ago. It's small steps and there is a great buzz.
"Our goal is just to finish higher than we did two years ago. It would be great to get into the playoffs and we also have our first ever Irish Senior Cup quarter-final to look forward to up in Banbridge after Christmas."
She also feels a water-based astroturf pitch is the next big step to making Limerick a key development centre, while support from a private donor has helped set up a high performance gym at her club's Rosbrien base.
Soon enough, she will also be back into camp with Ireland with the World Cup next June the next target while August's European qualifier gives an excellent opportunity to grow the home fanbase.
"I went to the Irish soccer game against Georgia a week or two ago and I could see the buzz around the stadium after the game. They are in a position of playing one or two home games every two or three months and it obviously boosts the profile of the team, they are in the public eye more often and getting more people supporting.
"It gives the whole sport the boost. That's what they are chasing. We want to have that kind of a calendar where it is more than just a tournament every two years.
"Whether it is possible or not, I am not too sure but any chance to play in front of a home crowd is really exciting and we were absolutely buzzing when we heard we get to host.
"Before 2018, there were plenty who didn't even know we had an Irish hockey team so we want to ride on that wave of success."
Before that, her next highlight is the GOAL Mile partnered by AIB, an event that has become very close to her heart.
"It's a new tradition for me and my mum in particular. I was fortunate to get to travel to Malawi in 2019 with Sinead Aherne and Jenny Murphy. We got to see first-hand the education programme GOAL had put in place and also meet people and see how empowered they were.
"They weren't handing over cash; they were really educating and empowering them in things that could change their lives in ways that could make them more sustainable. When I was looking through the theme for this year, it was all about walking 2,000 steps.
"In Malawi, we met people who walked 15,000 steps just to get water. They live in a completely different world and the GOAL Mile is so doable when you consider the circumstances people live in all over the world.