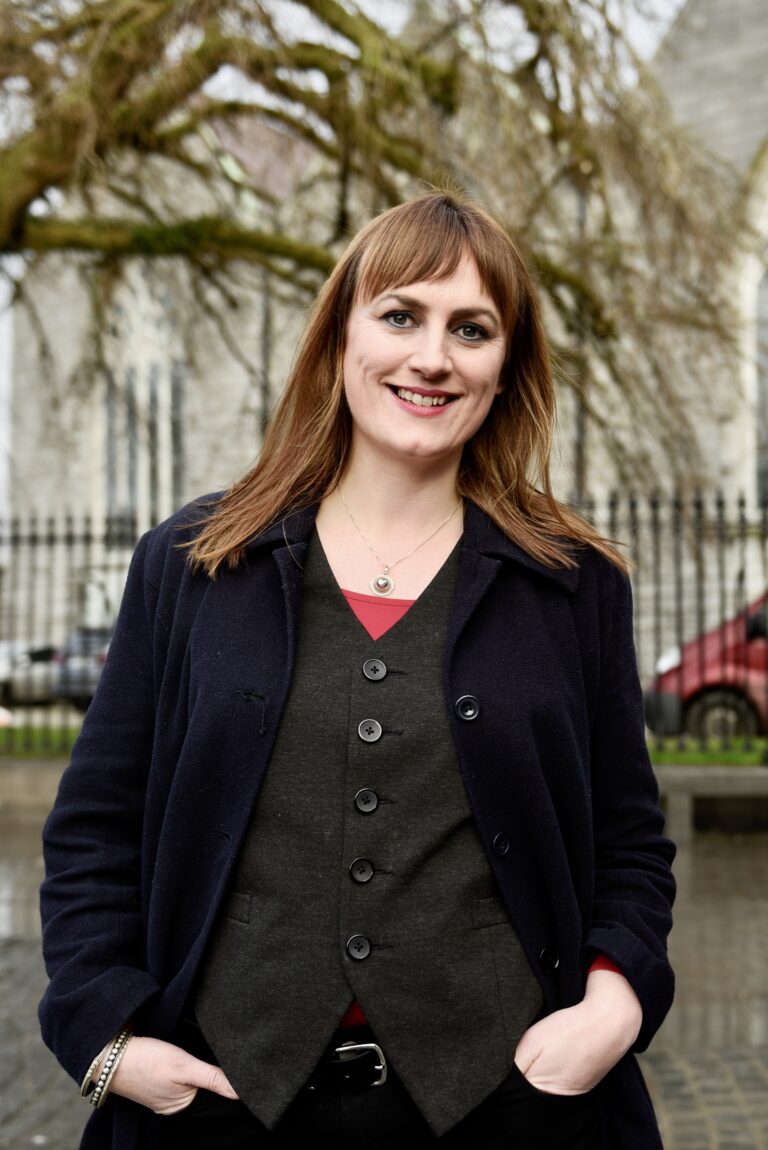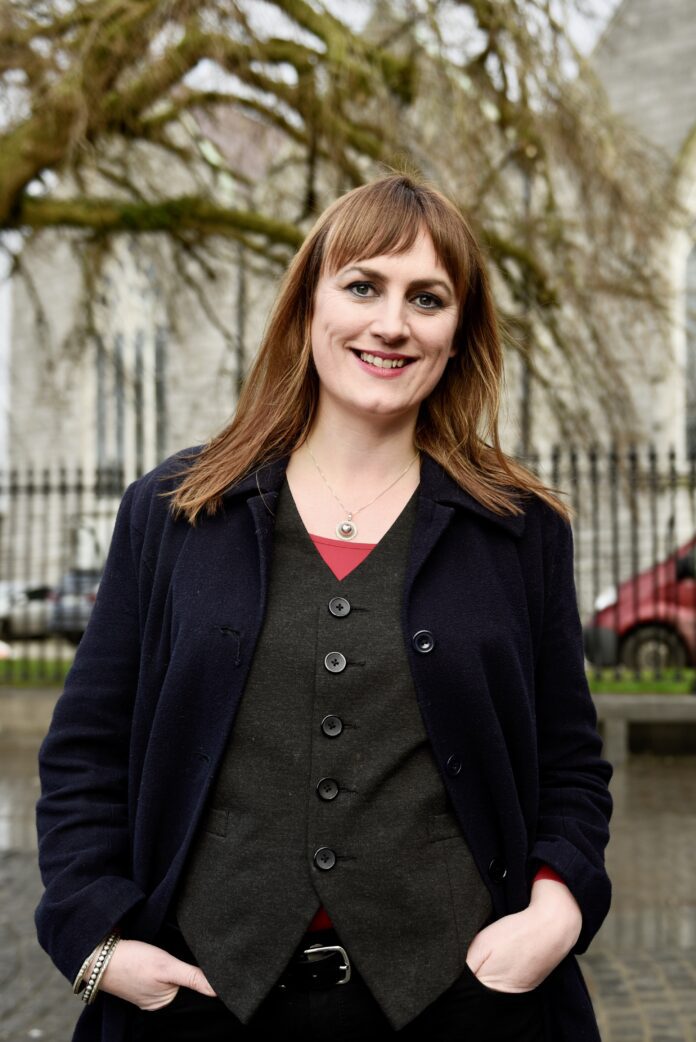 by Manon Gilbart
GALWAY-based poet Emily Cullen has been appointed as the University of Limerick's Creative Writing programme's inaugural MESKELL UL-Fifty Poet in Residence.
Not only is Dr Cullen a poet, but she is also a creative writing teacher, scholar, harpist, and cultural producer. She has vast expertise in arts administration as well as the creative arts.
She has published three poetry collections: Conditional Perfect (Doire Press, 2019), In Between Angels and Animals (Arlen House, 2013), and No Vague Utopia (Ainnir Publishing, 2003). Her third collection, Conditional Perfect, was part of The Irish Times round-up of "the best new poetry of 2019".
As music is one of the larger themes of Conditional Perfect, she earned an Arts Council Agility Award to expand a sequence of monologues in the voices of the so-called 'last of the harpers' of the 1792 Harp Assembly into a broader production.
In 2022, she hopes to see her first play, Restrung!, realised on stage during the International Year of the Harp.
She received her PhD in English from NUI Galway in 2008 and was awarded an IRC fellowship for her doctoral research on the Irish harp as trope, icon, and instrument. In 2014, she taught Poetry at the University of Melbourne and later established Creative Writing courses for NUIG's School of English and Centre for Adult Education.
In addition to poetry, Dr Cullen often publishes essays on aspects of Irish music and cultural history. She has worked at NUI Galway as an Arts Officer, as Director of the Patrick Kavanagh Centenary in 2004, and as Director of the Cúirt International Festival of Literature from 2017 to 2019.
Being a passionate teacher of creative writing, she considers pedagogy to be an important part of her creative practice. Starting from February until the end of November, she will be teaching alongside noted novelists such as Donal Ryan, Kit de Waal, and Sarah Moore Fitzgerald, as well as fellow poet and Professor of Sociology Eoin Devereux.
In the next year, she hopes to share her passion for poetry and insights into the writing process with UL's creative writing students and campus community.
The position was made possible by the UL Foundation following a generous donation from Castleconnell native Paddy Meskell, a graduate of the university's founding class, and his wife Darlene.
UL Foundation Director of Development Sarah Hartnett, said: "It is so encouraging to see our alumni donating to their Alma Mater, especially in the area of Arts, which can often be a challenge in terms of fundraising. Our sincere thanks to Paddy and Darlene for their generous support".
Poet-in-Residence programme leader and novelist, Professor Joseph O'Connor, said: "I extend heartfelt thanks to Paddy and Darlene Meskell, whose generous support has made this new role possible at UL Creative Writing.
Referring to the underfunding of arts in the Higher Education sector,  Prof O'Connor said: "I would like to see STEM (Science, Technology, Engineering and Mathematics) become STEAM. It isn't a matter of funding, but of investment that would yield a return. 
"We are all immensely excited to have a writer and teacher of Emily Cullen's talents join the team. As UL approaches its fiftieth anniversary year of 2022/23, it's wonderful that our relationship with the creative arts is deepening."
"I would like to see UL continue its evolution towards becoming the most important university of the creative and performing arts in Ireland. In the world we're now negotiating, creative excellence, solidarity, and empathy are the way forward.
'The arts teach all of those. I think my kids have learned as much from being in a choir as they ever did in a classroom. Maybe more," Prof O'Connor added.