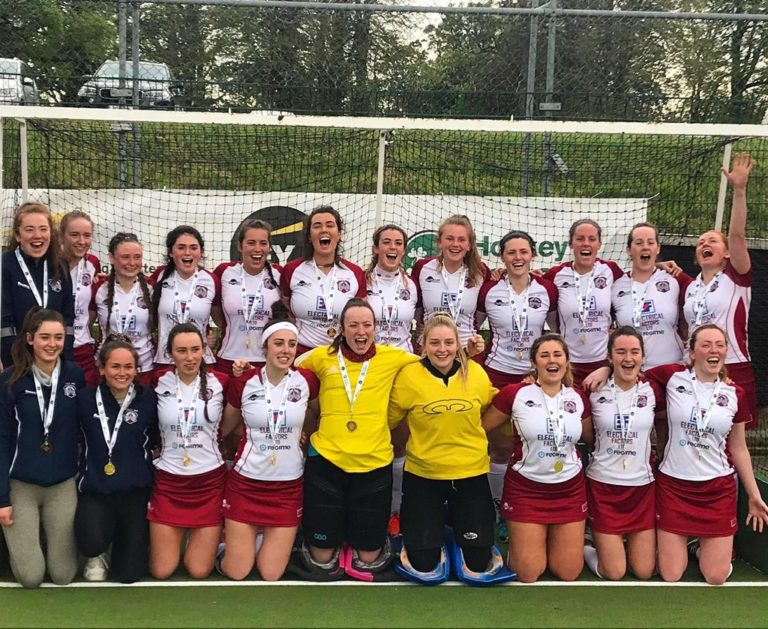 THE Limerick side were in free scoring form on Saturday to close the gap on League leaders Pembroke Wanderers.
Catholic Institute hit Railway Union for six as they produced a clinical performance to jump up to second place in the women's EY Hockey League.
Hannah Kelly (2), Naoimi Carroll, Roisin Upton, Ciara Moloney and Aoife Hickey found the net for the hosts who close the gap to Pembroke at the top of the table to five points with the 6-1 win.
Reflecting on the contest, goalscorer Carroll said their clinical nature in front of the target was the winning of the tie.
"We're absolutely delighted to be starting 2022 with a win. We knew it was going to be a really tough game and Railway dominated. So a shoutout to Pamela in goal. We didn't create a huge amount of chances but what we did, we put away.
"We're taking it week by week. We are enjoying it but taking it week by week. We're learning every week and giving it as good a go as we can."
Railway dominated the encounter but found themselves 3-0 heading into the final quarter as Institute made no mistake in front of goal.
The hosts took the lead from their first major attack with Laura Foley drawing two good saves from O'Flanagan only for Carroll to clean up and fire home.
In the second quarter, Aebhfhinn Bourke laid on the cross for Hannah Kelly to guide home their second.
Insta had their third when the imperious Roisin Upton drove to the baseline, won a corner and dragged it home herself. Again, Railway were frustrated as Sarah Hawkshaw's snapshot hit the base of the post as the Dubliners peppered the Insta circle but found no joy.
The Limerick outfit scored their second corner despite a mistral, Upton gathering to find space to put the ball into the dangerzone and Ciara Moloney got the touch into the backboard.
Their fifth of the afternoon arrived when Upton sent a 70-metre pass to Carroll who selflessly squared to Kelly for her second of the day.
Carroll again with some sublime skill set up their last of the goal, again unselfishly squaring the ball, this time to Aoife Hickey. Lily Lloyd flicked into the top corner in the last minute of the game for Railway but it was little consolation as Catholic Institution leapfrog Pegasus and Old Alex into second in the table.
It was the only match to be played in January with the next round of games to be played on February 11.
The post Catholic Institute hit Railway Union for six to move into second in EYHL appeared first on Sporting Limerick.