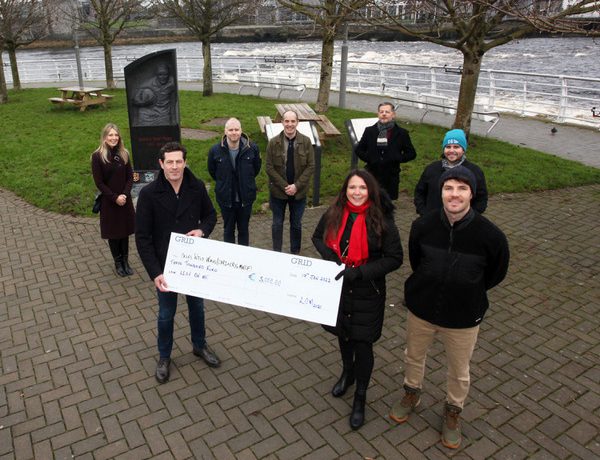 AFTER raising more than €100,000 for 222 local businesses to help them through the pandemic over the past two years, Limerick volunteer-led initiative 'Lean on Me' is to cease operations.
Established by volunteers Miriam O'Connor, Joe Brooks, Seanie Ryan, Sean Golden, Pat Fitzgerald, Will Ryan and John Moran, the 'Lean On Me' platform allowed customers to buy online vouchers from their favourite businesses to ensure that cashflow continued while the economy was locked down.
The initiative ensured many local businesses remained open to continue serving the community after the lockdown had ended.
As part of the winding up operation, the organising committee and shareholders of Lean on Me are donating its remaining operating funds, raised through sponsorship to set up the initiative, to charity.
All monies received from supporters for vouchers have long ago been directed to the businesses, helping to keep them alive during difficult trading months.
The remaining funds are being pledged to local charities through Barry Murphy's 'Alone You Stand' and 'Orla's Wild Ways', a fundraising initiative set up by Orla Foley in memory of her brother Anthony Foley who died in 2016.
The three local charities, which will each receive €1,000 from 'Lean On Me', are: CRY Cardiac Risk in the Young, The Mid-West Cancer Foundation and CARI Foundation, which provides therapy for children and young people who have been affected by child sexual abuse.
Initially set up as an innovative short-term support measure to help Limerick businesses through the Covid pandemic, 'Lean on Me' eventually expanded to Clare and Galway. The initiative saw 1,334 people spend over €100,000 in supporting 222 businesses.
Businesses that used the platform ranged from barbers and artists to coffee shops and golf coaches and everything in between. The initiative provided a short-term financial lifeline and morale boost to many small businesses in their time of need and uncertainty. Now with the economy opening up, many of these businesses continue to connect with their customers directly, in part aided by becoming digitally equipped with their own STRIPE account on the 'Lean on Me' platform.