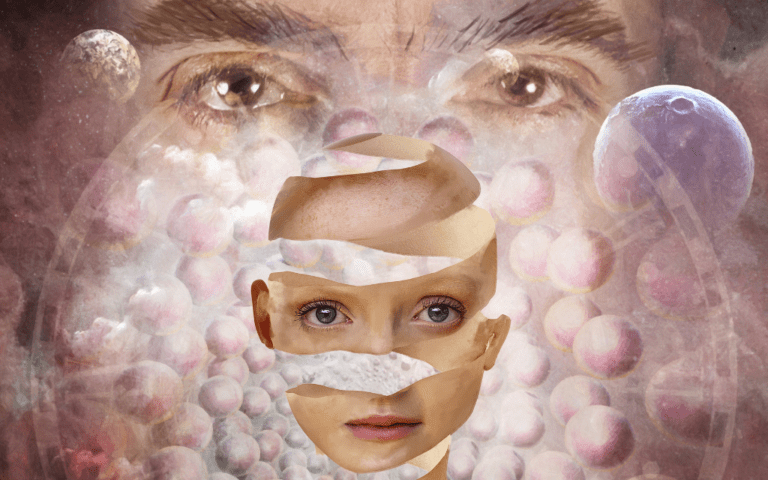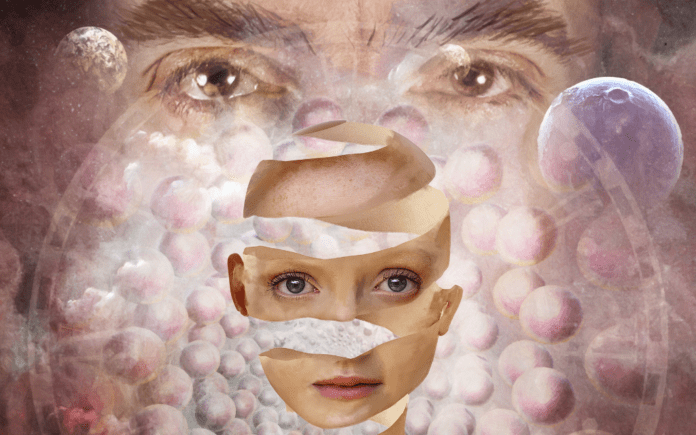 BOTTOM Dog Theatre Company is excited to return to Belltable this February, presenting the world première of GRAVITY (A LOVE STORY).
This new play by award-winning writer Neil Flynn, helmed by internationally acclaimed director Conall Morrison, will finally reach live audiences after several years of delays due to the pandemic.
A stellar cast of four (Annette Flynn, Ross Gaynor, Elaine O'Dwyer and Bottom Dog founder Liam O'Brien) play dozens of characters crossing centuries and continents, culminating in a fated union whose origin lies in a true, momentous cosmological event: the actual Gravity Wave which was detected hitting earth in 2015 for the first time.
GRAVITY (A LOVE STORY) is a story of love, time, fate and politics, which at its heart is a love story for the ages. The play features characters both fictional and historical such as Joan of Arc, Charles Dickens and George Orwell, in a dazzling adventure across 20 locations (and the fourth dimension), spanning from the 15th to the 21st century.
GRAVITY (A LOVE STORY) playwright Neil Flynn has recently won the BBC World Service/British Council International Playwriting Award and his most recent play 'The Day of The Zebra' was produced to great success in Dublin.
Neil Flynn says: "Realising GRAVITY (A LOVE STORY) with Bottom Dog Theatre company, directed by Conall Morrison, as a full-fledged première in Limerick city with this remarkable cast is a genuine thrill.
"It represents a special moment for artistic director Liam O' Brien, Conall and myself. The journey to finally mounting the production has been an epic all of its own: fitting indeed for a play that stretches across time and space and beyond, bounded by cosmic mystery and timeless love." he said.
Much admired director Conall Morrison says: "GRAVITY (A LOVE STORY) is that rarest of beasts: a play that is as intellectually exciting as it is emotionally engaging. It manages to combine the entrancing natural magic of quantum physics with a love story that spans centuries, all of it animated with a thrilling theatricality.
"With great wit, extravagant inventiveness, and huge heart, Neil's play weaves a beautiful tapestry, a kind of magic carpet that takes us on a remarkable ride across time and the intertwined lives of a rich gallery of characters.
"It's a play of high ambition and rare accomplishment, and it's the perfect piece for audiences who have been so long denied the riches that theatre can offer." he added.
Bottom Dog Theatre Company has staged 15 productions, 9 nationwide tours, staged 48 public play readings, played to over 30000 people and employed countless actors, creatives and crew – creating opportunities for professional artists from the city to not only showcase their work, but to develop and thrive on the local, national and international stage.
GRAVITY (A LOVE STORY) is kindly funded by the Arts Council and Limerick City & County Council and plays at Belltable from 16th to 19th February at 8pm nightly, with a lower priced preview on Wednesday 16th and matinee at 2pm on Saturday 19th.
VENUE: BELLTABLE
Running from Feb 16th – 19th 
Preview Feb 16th at 8pm nightly and 2pm matinee Sat Feb 19th
Booking now open online for Belltable at www.limetreetheatre.ie