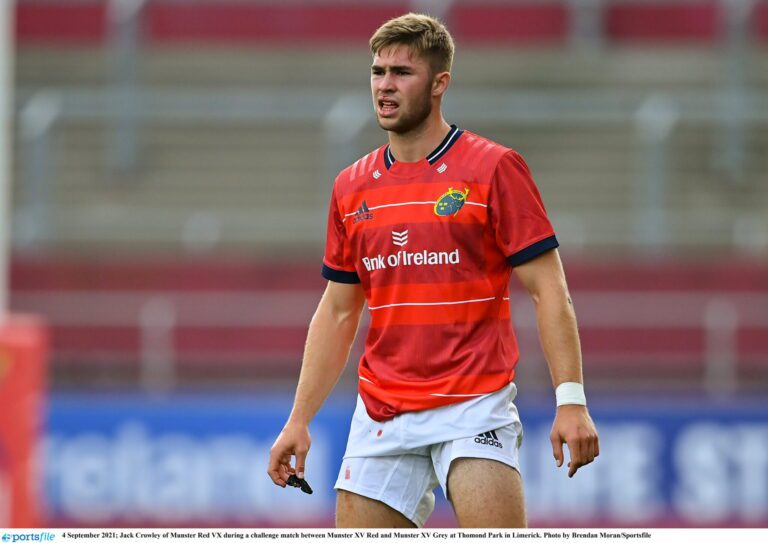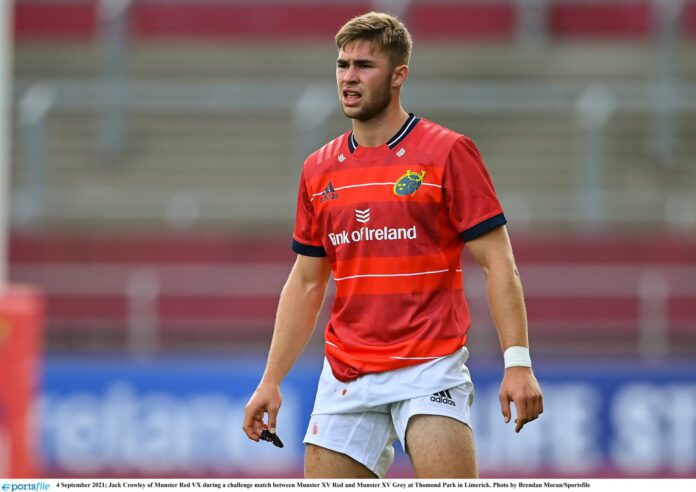 AFTER an impressive five try display at the weekend, we look at what is worth highlighting from the red province.
This was Munster's fourth consecutive victory since the narrow defeat to Connacht on New Year's Day.
Munster were too much for the Italian side as they ran in five tries. Zebre did try imposing themselves in the match. The home side scored an intercepted try before half time gave them hope until the Irish side took the game out of Zebre's reach.
Important performances came from Jean Kleyn who earned his 100th cap for the province. Jake Flannery also made his first start at fly-half.
Below are some of the talking points to emerge from the game.
---
Munster's flying fly-halves.
After a period of real uncertainty for Munster at the number 10 position it seems like this worry has been scrubbed clean.
The talent Munster have under their employ at fly-half is very encouraging. Joey Carbery, who has only thirty appearances has amassed almost 300 points and has shown glimpses of his world class talent.
Highly touted by Ireland so much so that he was selected for the upcoming Six Nations while injured, a return to fitness and form might help propel Munster to title aspirations.
With Carbery injured it has allowed the province to look towards home grown talent and Munster seem to have found themselves three calm young conductors.
Jack Crowley and Jake Flannery both appeared against Zebre with Flannery starting the match but having to leave early due to a head collision. Crowley came on to hold the line when Flannery was being treated. When both players were needed, they stood up to the occasion. Flannery kicked brilliantly from hand and when on the pitch affected the game positively for Munster. All this culminated to a man of the match award for the young man.
Crowley having proven himself already with his performances in the Champions Cup played well off the bench. When he came on he netted himself three points from a penalty kick. He continues to be cool under pressure and loves to find himself invested on both the offensive and defensive sides of the game.
Ben Healy's emergence in recent years has him as Munster's back up to Carbery, with many suggesting that the former has passed out the Irish international.
Munster seem to be moving in a good direction and good cover at the fly-half position will only help boost that.
The Quest for Silverware
This season, although there have been complaints about Johann Van Graan's style of play Munster have been one of the better sides in European Rugby. Only having lost two games this season the red province seem to be building towards a big payoff at the end of the season.
Munster recently finished third in their European Champions Cup group. Munster went a perfect four from four in that time. Only a handful of teams in the competition have been able to match this output. The province will be going into the round of sixteen in the tournament with high hopes as they rightly should having been starved of trophies since their last major win in 2011.
With some real stand out performers in the team, they should have a group that has set real high expectations for themselves.
A common criticism that is said of Munster is their unadventurous playstyle. Van Graan is very focused on a South African style of play naturally, as this involves a large forward pack. By focusing heavily on the forwards, it seems to have left something to desire in their back play. This criticism seems to be beginning to crumble away with the more exciting play we see.
A perfect way for Vaan Graan to close his Munster chapter would be achieving one of the elusive pieces of silverware he's been so close to already.
Important Period of Down Time
An end to one of the busiest periods of sport is upon us. Since Christmas until the end of this month many teams in many sports have been playing an increased surplus of games. And with Munster having missed some of their clashes due to Covid-19, there was a rapid number of games that needed to be completed.
The victory in Italy caps this period and now comes a week off of matches for the coaches and players. With a game against Glasgow Warriors scheduled for the 11th of February the Munster squad will be back to training on Monday to continue to repair.
The Six Nations returns this weekend and with that, nine of Munster's senior team will be travelling with the Irish team. This allows for the younger players in Munster to come back from a refreshing week off. This incentivises the players to come back better while they might have a chance to shine. This tournament can give a lot of opportunities to the fringe players who are looking to make a name for themselves.
Prepare sure to see a rejuvenated Munster side with young talent rearing to go over the coming weeks.
The post Talking Points | Munster's bevy of young fly-halves, the push for silverware and the province's down week appeared first on Sporting Limerick.