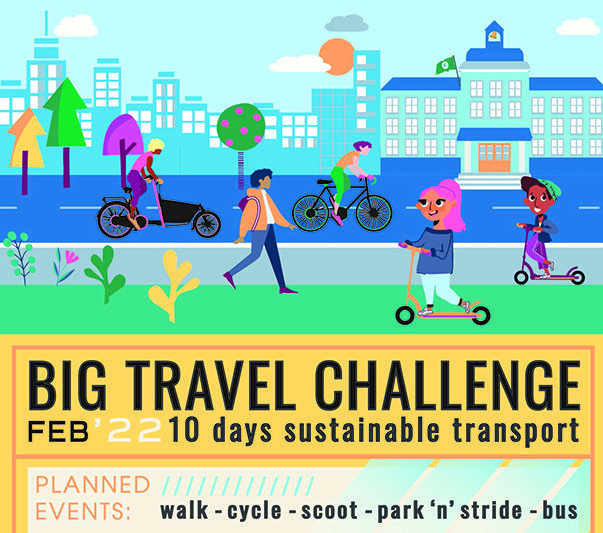 19 SCHOOLS in Limerick will be adopting a healthier means of getting to and from classes during February as they participate in this year's Big Travel Challenge.
An initiative of the Green Schools programme, school communities are asked to focus on a mode of active travel like walking or cycling. They then encourage as many people as possible to use that mode of travel for ten school days during the month of February.
Over the past seven years, the Big Travel Challenge has successfully encouraged thousands of students to walk or cycle to school in order to increase physical activity.
The winning school will receive €1,000 with runners-up receiving a cash prize of €500.
Further details at  Green-Schools – Working together for a sustainable future (greenschoolsireland.org)