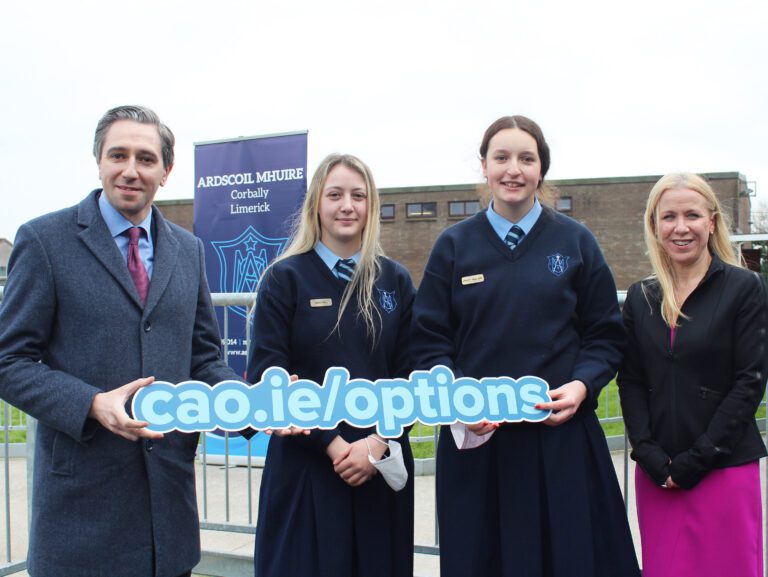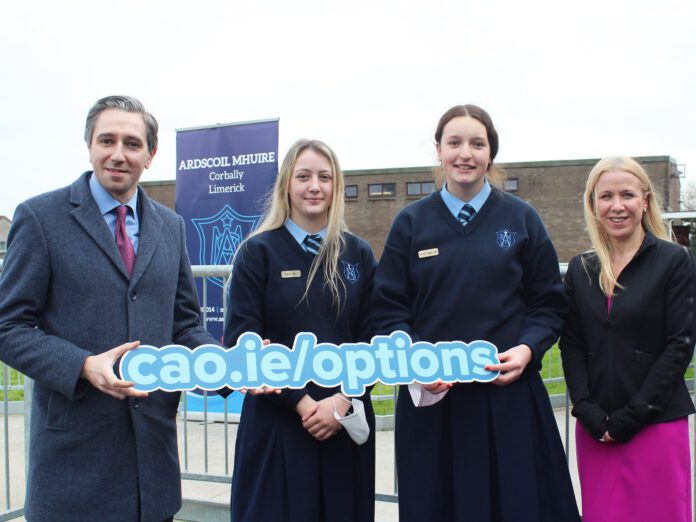 STUDENTS at Ardscoil Mhuire and Coláiste Mhichíl got a top level briefing on changes to the Central Applications Office (CAO) system for Fifth Year students from Higher Education Minister Simon Harris.
Explaining the options now available on the CAO website, Minister Harris said that it would  provide details of Further Education and Training (FET), a link to information on apprenticeships and employment opportunities as well as the opportunity to apply for these courses.
"It's really important that students know that there are so many options out there for them to become trained in the career they want to pursue.
"I want to ensure that everyone has a clear understanding of FET and apprenticeship opportunities, including the more direct pathways they can provide into employment for learners, as well as the pathways for progression into Higher Education," he added.
Ardscoil Mhuire's Senior Cycle students said the Minister gave generously of his time to explain, and take questions on, the CAO applications system.
Bríd Herbert, Principal of Ardscoil Mhuire, praised Minister Harris's work on the CAO process as being "reflective of his commitment to inclusion and equity in education".
Minister Harris also visited Coláiste Mhichíl, where he was presented with a petition calling for a hybrid model to be implemented for the Leaving Cert exams this coming June.
Commenting on the changes to the CAO system, Coláiste Mhichil's Guidance Counsellor Meadhbh Nash said: "The inclusion of Apprenticeships and further educational opportunities for students as part of the CAO system is a huge step in the right direction. The accessibility of information on the CAO website and direct links to vacancies/ opportunities in the apprenticeship sector helps students access more opportunities more readily."