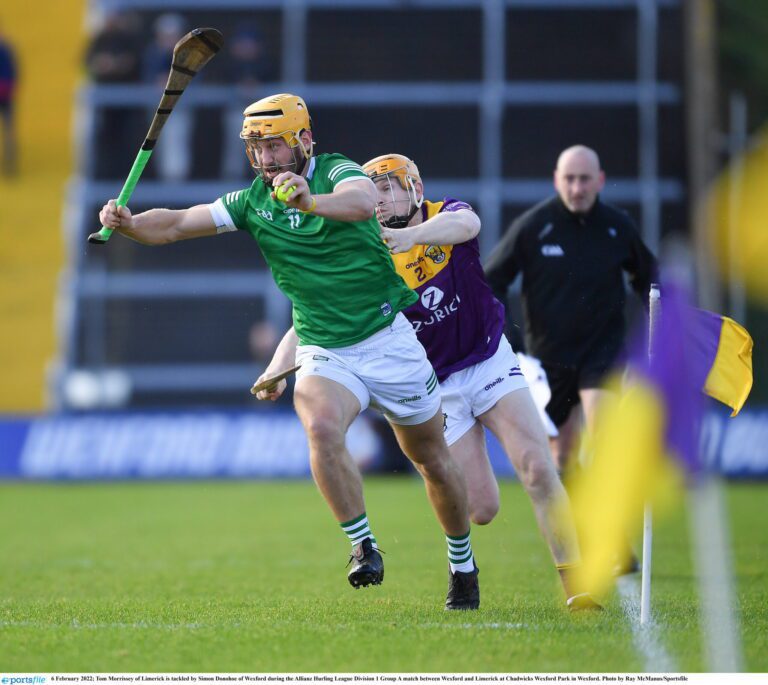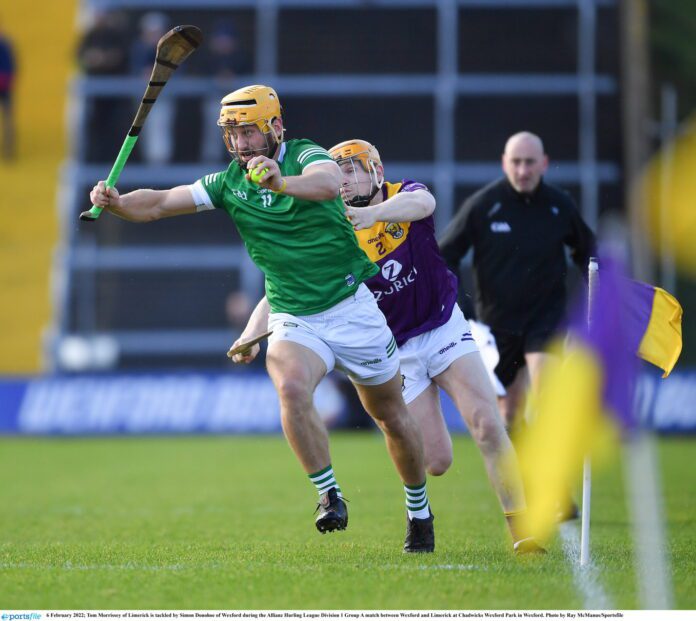 LIMERICK fell to defeat Wexford in what proved to be a difficult afternoon for the Treaty side.
Limerick were beaten 1-11 to 0-11 by Wexford in the opening round of the League on Sunday as John Kiely's side struggled with the difficult conditions.
Limerick couldn't find their rhythm throughout the game, having twelve wides in the first half alone.
The contest turned out to be very low scoring as Wexford only found the only goal of the game in the 55th minute that gave the hosts a lead that Limerick could not regain.
Commenting on the importance of the goal, John Kiely commented,
"A goal was always going to be a huge score in a game like that today and Wexford got the goal that gave them that little bit of breathing space with the breeze and it forced our hand I suppose to go for goals after that".
"We didn't get enough of our flow going, we didn't get enough passing movements going. And I think that continuity piece from the middle third into our final third the ball broke down too many times in that sector."
Limerick were without Hurler of the Year Cian Lynch on Sunday as he prepares for the Fitzgibbon Cup quarter-final with NUIG on Tuesday. He is one of a number fo players involved in the third level competition but Kiely is content to allow these players to their colleges where possible.
"Fitzgibbon Cup matches are Tuesday and Wednesday this week so we will see how they go. [We give them space] where we can. Brian O'Grady was supposed to start but he played on Thursday, he has a full game on Tuesday so that wouldn't be fair.
"We need these guys ft and healthy down the road, there's only two weeks left in it. We'll get through the next two weeks and see where we are."
Yet, overall, Kiely seemed to be happy with the days work as they prepare for Galway in the TUS Gaelic Grounds on Saturday.
"We're happy where we are but we will have to play better next week, thats the bottom line. Lots of what we did today was good but that piece in the final third will have to improve."
Watch the interview with Kiely in full below.
The post WATCH | John Kiely speaks after Wexford loss where his side "couldn't get their flow going" appeared first on Sporting Limerick.