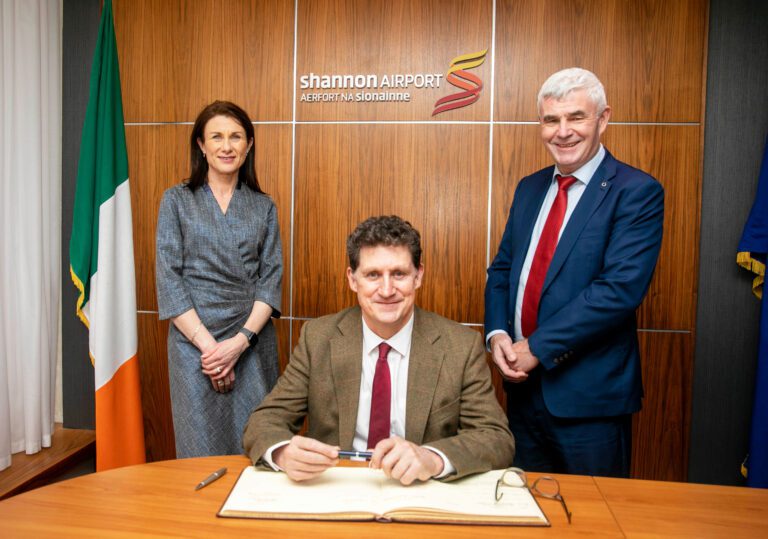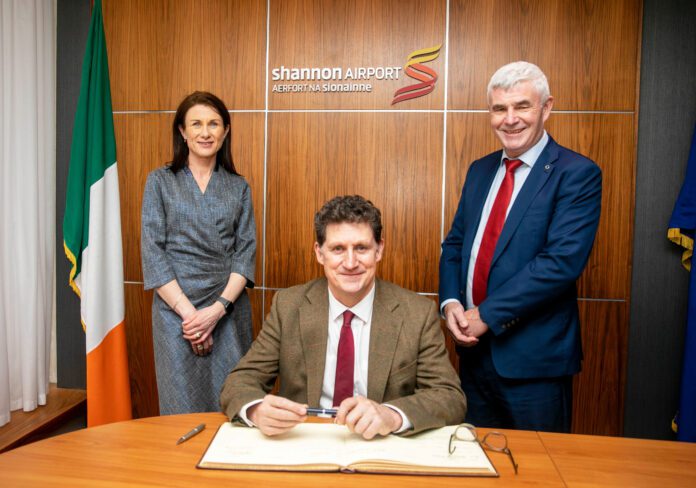 TRANSPORT Minister Eamon Ryan has told Shannon Airport senior management that he wants Shannon to operate as a 'low carbon' air destination in the post-pandemic world.
In his first official visit to the airport on Friday, the Green Party Leader said he believes Shannon developing new and alternative fuels is the way forward.
It follows confirmation last week that Shannon is among 200 airports across Europe to sign a groundbreaking agreement towards achieving net zero carbon emissions for the aviation industry by 2050.
The Toulouse Declaration marks the first time that European Governments, the European Commission, industry, unions and other key stakeholders formally align on aviation decarbonisation.
Welcoming the initiative, Shannon Group chief executive Mary Considine said that signing the Toulouse Declaration reinforced Shannon's commitment to a net zero future.
"We are wholly committed to decarbonising our operations and are currently developing a carbon reduction plan that will map our journey to net zero," Ms Considine added.
Referring to the airport's recovery from the effects of the Covid pandemic, she described 2021 as "another challenging year", but says she is optimistic for the future.
"This summer we will operate services to 25 destinations with 107 planned weekly frequencies. The return of transatlantic services to Boston, New York and Newark in March, combined with our strong European summer flight schedule and the return to full strength of our Heathrow services, are reasons for this optimism".
During his visit, Minister Ryan met with recently appointed Shannon Group Chairperson Pádraig Ó Céidigh and availed of the opportunity to see recent airport enhancements and the investment that has taken place on the wider airport campus.
He was also given a demonstration of the new airport security screening system which is halving the amount of time passengers spend in this area.