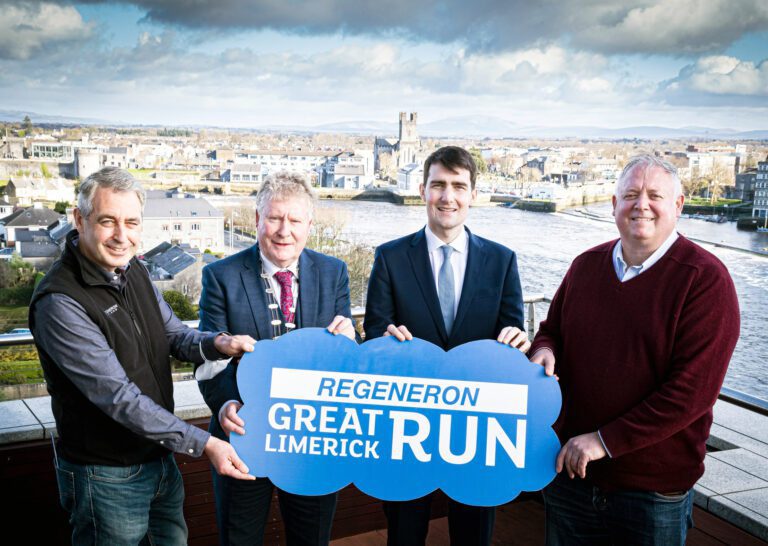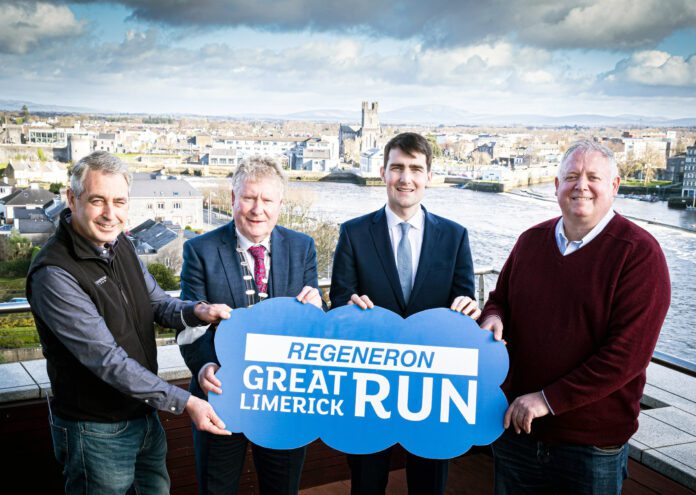 AFTER three years of having a socially distanced event due to Covid-19, this year's Great Limerick Run will be back on the streets of the city on Sunday, May 1.
Up to 15,000 people are expected to register for the 2022 Regeneron Great Limerick Run, the largest number of participants ever to take part in the event.
The single biggest mass participation event outside of Dublin was launched today by Deputy Mayor Tom Ruddle, who said that everything suggests the organisers and sponsors are set to take the run to another level across the next decade.
"The Regeneron Great Limerick Run has been an incredible success story over the years, bringing so many people to the city, raising so much money for charity and, as such, has rang the bell for the start of the summer, not just in Limerick but nationally.
"This year that bell will ring louder and more joyously than ever before. It's always been a special event, but we can only imagine the excitement on May 1 when runners and walkers take to the line after two years of lock-down."
In 2019, participant numbers exceeded 13,000 for the six mile, half marathon and full marathon. Based on the current increased level of early registrations, the event is on track to surpass last year's total by almost 2,000 people.
A Social & Economic Impact report commissioned by Limerick City and County Council conducted by W2 Consulting estimated the event will deliver a €4.5 million boost to the local economy over the course of the May bank holiday Riverfest weekend in Limerick city.
Limerick City and County Council chief executive Pat Daly said this year's Great Limerick Run would be the first major mass sporting participation event of the year in Ireland so, effectively, the first in Ireland since Covid-19 began.
"So, there's an opportunity and obligation to make this very special and we intend to make it very much that. We really can't wait."
As well as being the largest mass participatory event outside of Dublin, the Regeneron Great Limerick Run is designated as an annual 'Tier One' event in the Mid-West region.
Race Director John Cleary welcomed the continued title sponsorship of Regeneron and also confirmed that the Munster Athletics Council has again designated both the Marathon and Half Marathon as its official Munster championship races.
"The public private partnership model has allowed us as race organisers to deliver a world class event to Limerick with an economic value estimated now in excess of €4.5 million," he added.