THEY say a week is a long time in politics, but Willie O'Dea who celebrates 40 years as a TD this weekend has experienced many ups and downs on a sometimes intense journey.
The Fianna Fáil stalwart, who turns 70 in November, admits that, while he intends to stay the political course for now, he has been thinking more and more of retiring from political life.
" 40 years in a job is a long time. I worked for ten years before that, so I've been working for a good 50 years, and a lot of fellas, when they're working for 50 years, they feel they're inclined to take a break. It's been a long road, a tough road," he says.
"You never know, you have to make sure your health will be in good order, although I've great health at the moment, but basically I'll run if I feel I can still do the job, who knows what the future brings," he adds.
First elected in February 1982 alongside Dessie O'Malley, the Kilteely native has secured a seat for Fianna Fáil throughout each of the last 11 general elections on the trot. However, O'Dea also announces he will not support another Fianna Fáil coalition, and says the party's confidence and supply arrangement with Fine Gael has seriously damaged it.
He agrees "unequivocally yes" that it will be harder for Fianna Fáil candidates to get elected due to the party's decline in opinion polls; party tensions in partnership with Fine Gael; as well as a tide of voters turning away towards Sinn Féin.
O'Dea was ousted as poll topper in Limerick City during the 2020 general election, when a swell of support for Limerick Sinn Féin TD Maurice Quinlivan brought him over the line first, some 1,500 votes more than the Fianna Fáil heavyweight.
The pair have history, with O'Dea paying compensation to Deputy Quinlivan in libel damages, following a defamation action that led to O'Dea resigning as Minister for Defence in 2010 after he had wrongly connected the Sinn Féin TD to a brothel.
The Director of Public Prosecutions later ruled O'Dea had no case to answer after gardaí investigated allegations he had committed perjury over the episode.
Although the topic is not discussed, it appears O'Dea still feels bruised by the affair and subsequent rise of Quinlivan.
He muses: "I'm sure there are certain parts of town I won't identify that I did an awful lot more work for than Sinn Féin, but they got a lot more votes than me the last time, but that was because of the tide…A lot of people said to me since the 2020 election they didn't vote for me, but that it wasn't personal."
But, like the Rocky Balboa of Irish politics, O'Dea has been on the ropes fighting for his career but survived the blows.
"There's been more good than bad," he says.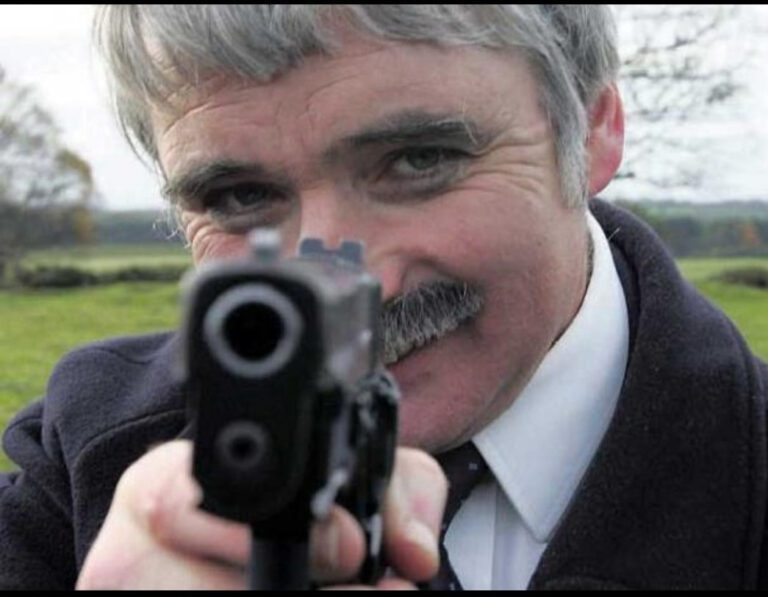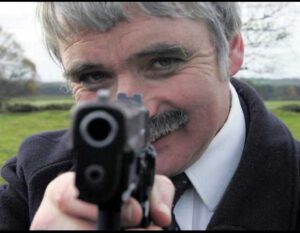 He is the last Fianna Fáil man standing from the old days when he and others in the party attempted to oust Charlie Haughey as leader on four occasions.
Prior to being elected, O'Dea says he was already familiar with Haughey's taste for life beyond that of a TD's salary at the time: "I had been working with Pricewaterhouse accountants in Dublin and I was in the tax department, and naturally I would have had a lot of contacts in the financial area in Dublin, and later I thought to myself that even if one tenth of the stories I had heard about Charlie Haughey were true, I couldn't support him politically."
"The stuff that came out of the tribunals — the foundations of Fianna Fáil's difficulties today derive directly from that period".
Another coalition, he says, "would be the death-knell for Fianna Fáil".
"I wouldn't be part of a government with any other party. I think Fianna Fáil needs to get back into opposition, and, even if I am elected a Fianna Fáil TD next time – if I stand again – I wouldn't support the party if they were in coalition with anybody else. I think that another term in government would be the finish of Fianna Fáil, and I think the figures in the next election will prove that."
"Fianna Fáil have been mauled as a result of being in confidence and supply with Fine Gael, and all the indications are that they will be mauled further by the experience of being in coalition government, and, I wouldn't be supporting a further term of coalition with anybody."
O'Dea, who is a qualified solicitor, has held junior ministries in health, justice and education, and he cites his introduction of the Disabilities Bill as his greatest political achievement, "whereby kids who were alleging sexual or physical abuse could give evidence from a distance into a camera, rather than being intimidated inside in the court by fellas dressed in 18th century uniforms, wigs and gowns".
He says his first decade in the Dáil was "written off because of my opposition to Haughey" and that his siding with Dessie O'Malley, Jack Lynch and George Colley, left him sidelined from senior ministries.
He says, in hindsight, his one personal regret was standing down as Minister for Defence, arguing he was found to have had no criminal case to answer following the perjury allegations.
A few years on the opposition benches would do Fianna Fáil enormous good, says O'Dea, who sees Jim O'Callaghan as a good prospect to be the next leader of the party which he believes needs a fresh approach.
O'Dea says Taoiseach Micheál Martin has "made a mistake" not cutting ties sooner with coalition partners Fine Gael, and that Fianna Fáil should have built on the gains it made in the 2019 local elections without looking for external support.
Fianna Fáil's near obliteration in the 2011 general election, when they reduced from 77 to 20 seats, was "the most traumatic experience" in his political life.
Despite the "complete collapse" of the party's vote, O'Dea was buoyed in being returned to the Dáil again.
Never far from the limelight, he laughs off moments from his "colourful career", including when a photograph of him holding a Glock pistol graced the front pages when he was Minister for Defence.
Visiting the Curragh army camp to oversee a delivery of new weaponry to the Defence Forces, O'Dea obliged a press photographer's request he hold up the gun, "sure it was a bit of craic, it didn't harm me, quite the opposite" he quips.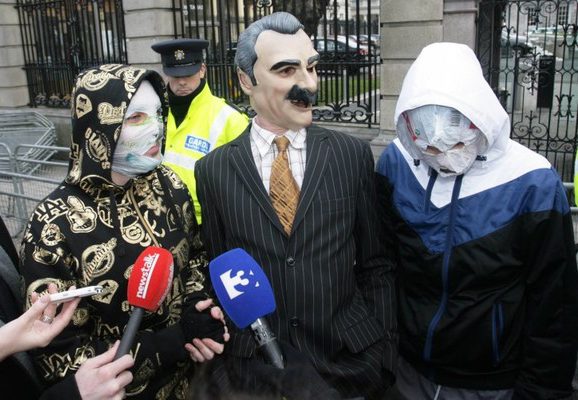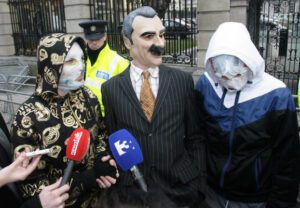 In 2011, Limerick hip hop duo The Rubberbandits propelled O'Dea to a younger generation of voters with their controversial political parody "Song for Willie O'Dea", which led to the politician appearing on RTÉ Radio 1's Liveline with Joe Duffy defending the song's references to drugs, and telling listeners it was a "hilarious, lampooning of Limerick".
"It did me no harm," he says under his legendary cackling laugh.
When he does eventually hang up his canvassing shoes, O'Dea says he is considering writing a tell-all memoir out of a treasure-trove of personal diaries he has kept since his first day in the Dáil, and which has already attracted interest from publishers.
In his trademark wit, the Limerick TD says: "Well, when I write it, it'll be called WillieLeaks…and I can assure you it'll have to be scrutinised by the lawyers, there'll be lots of fellas nervous, some of them are no longer with us, but a lot of them still are."