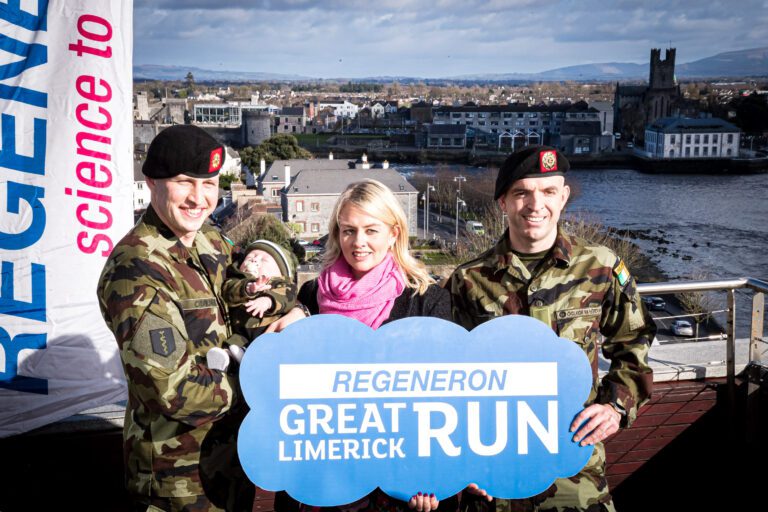 THE safe arrival of two tiny premature Limerick babies and the amazing work done by the staff at Limerick's Maternity Hospital and The Coombe in Dublin will be the focus of fundraisers taking place more than 5,000km apart.
The 'Marching for Maternities' fundraiser, organised by Lieutenant Jonathan Hughes and Sergeant Eddie O'Brien, who are based at Sarsfield Barracks, Limerick, involves a battalion of soldiers from all over the country signing up for the Regeneron Great Limerick Run on May 1.
They will do the run in uniform, wearing chest rig and daysack weighing 30lbs.
Simultaneously, members of the 119 Infantry Battalion from Sarsfield Barracks serving in the Lebanon will also be joining the fundraiser by completing their own run carrying the same weight.
Lieutenant Hughes and Sergeant O'Brien were serving with the 118 Infantry Battalion United Nations Interim Force in Lebanon (UNIFIL) last year when their partners went into premature labour and the defence forces repatriated them so they could be with the newborns.
Sgt O'Brien's son, Max, was born to his partner, Sarah Meek, at 28 weeks gestation, weighing 2lbs 7oz.
He was cared for in the Neonatal ICU in the Limerick maternity and is now back with his family.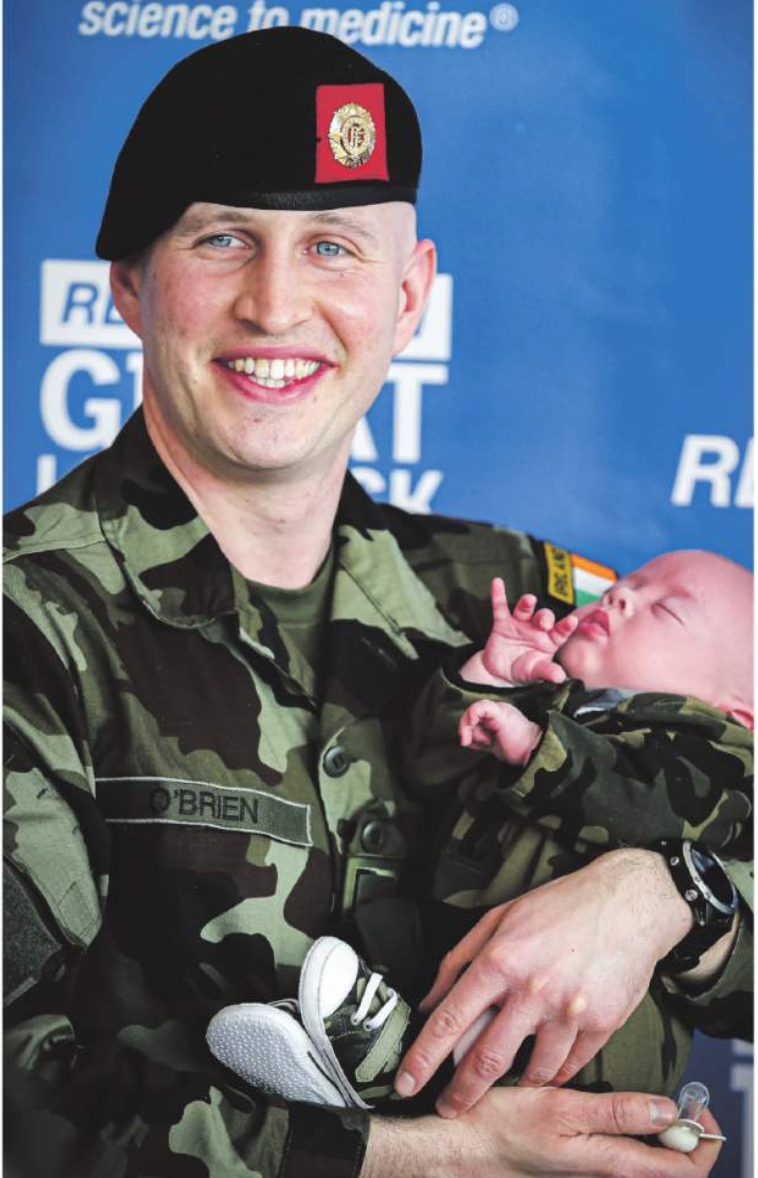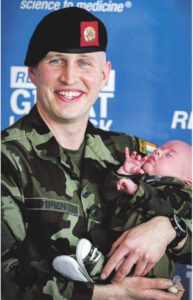 Lt Hughes' daughter, Daisy, was born to his partner, Katherine Keane, at 23 weeks gestation, weighing just 460 grams (1lb) and was transferred to the Neonatal Intensive Care Units in the Coombe where she has faced several challenges, including sepsis and a bowel infection.
Daisy underwent emergency  weighing just 745 grams. She's still in the Dublin hospital but is expected to be home in time for her dad's run.
"She really is a little warrior," Lt Hughes told the Limerick Post. "The dedication and care both babies got from staff at the two hospitals is just amazing.
"Staff at the Limerick Maternity still ring the Coombe to see how Daisy is doing. To put it bluntly, if it wasn't for them we don't know if our daughter would be here."
Daisy's big brother Jack (10) and their cousin, Robin Kelly (12) have both signed up for the children's run and Jack is planning further fundraisers.
Lt Hughes, who is from St Mary's Park now living in Dooradoyle, is with the 12th Infantry in Sarsfield Barracks, while Sgt O'Brien from Killaloe is with the Central Medical Unit.
They posted the fundraising campaign on Monday and by Tuesday, it had raised €4,000.
"The support we're getting for the fundraiser is fantastic and the support we're getting from the Defence Forces is incredible. The Defence Forces always step up in times of need and that's what they're doing now," Lt Hughes said.
"We're not the first parents to be faced with this and we won't be the last. We want to let other parents know that it can be all right."