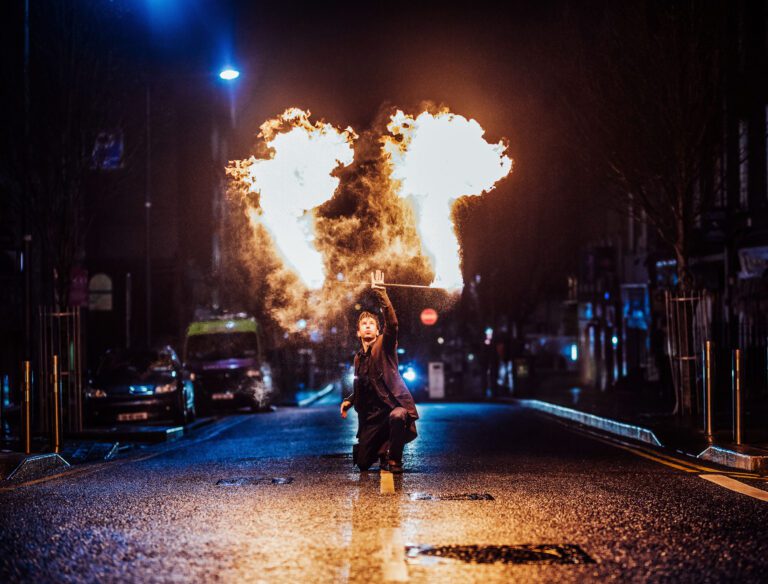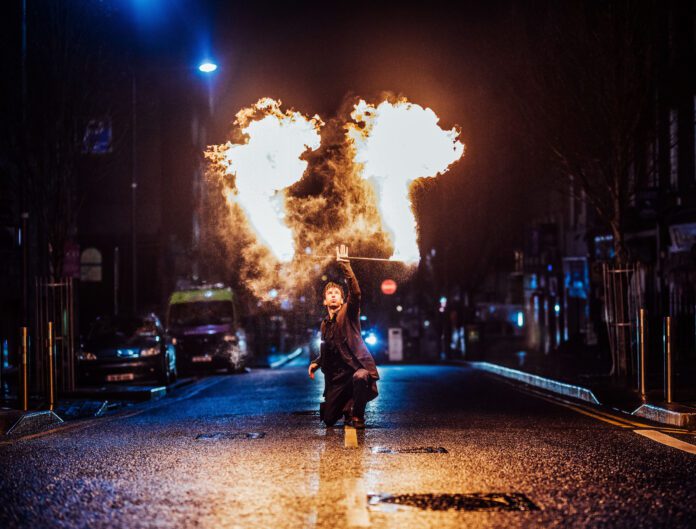 LIMERICK'S St. Patrick's Festival celebrations will spark into life as the much anticipated St. Patrick's Day parade makes a welcome return after being postponed for two years due to the pandemic.
Visual artists Buí Bolg will join Spotlight Stage School, Artastic, the Hit Machine Drummers and hundreds of local participants in a carnival of colour, music and spectacle celebrating this year's theme, 'Belonging and Identity'.
To celebrate their back to back All-Ireland senior hurling titles, members of the Limerick Senior Hurling Panel are this year's Grand Marshal. They will be joined by the Liam MacCarthy Cup as they lead a 250-strong procession from Limerick GAA.
The expected tens of thousands of spectators will be thrilled by colourful and high energy entries as they make their way down O'Connell Street from Roden Street from noon on March 17. The route turns left onto Cecil Street, before making a right turn onto Henry Street, as the parade continues its way to Rutland Street.
In what is a first for the festival, Limerick City and County Council has partnered with ASD Ireland to host an area along the route specifically for people with sensory issues.
The special autism friendly area will be located along the route at the Crescent, and will include a sensory room, covered marquee and seating area. Access to this area will be limited with special wristbands being provided by ASD Ireland.
Mayor Daniel Butler said he was pleased that those with sensory issues will be able to enjoy the festival, as it was another way that Limerick is reflecting the parade theme of 'Belonging and Identity'.
Limerick has the edge on other cities as it hosts the country's only International Band Championship, now celebrating its 50th anniversary.
15 bands will be taking part in the championship with hundreds of musicians travelling from America and Europe as well as local and other Irish bands.
The Sammy Benson Best Local Band Award will be presented to the top Limerick entry in commemoration of one of Limerick's greatest proponents of marching bands, Sammy Benson.
The special room will again be provided at The Crescent for those with sensory issues to allow them to enjoy the competition. To reserve a place in this area ,log on to asdireland.ie.
Among the other family-friendly events taking place for Limerick St Patrick's Festival include:
Fire and Aerial Extravaganza – Merchant's Quay – March 19:
Fidget Feet Aerial Dance Theatre join Ireland's premier fire performance company ROGU to light up stage and sky with a spectacular fusion of flights and fire! Numbers are limited and pre-booking essential.
Panoramic Wheel – Arthur's Quay Park – March 4  to  April 21:
Soar above the city and take in the stunning 360 degree views across Limerick's skyline on the spectacular 38 metre panoramic wheel. Sky-high fun for all the family.
Beat on the Street – Hunt Museum Garden – March 18:
Drum Dance Ireland welcomes you to the world of drumming where you are the star of the show. Children aged 5 to 13 are invited to play bass drums, congas, shakers and bells resulting in fun-filled percussion performance! Pre-booking essential.
Scavenger Hunt – People's Park – March 18 to 20:
Join Lumen Street Theatre on a magical journey of discovery on a self-guided scavenger hunt throughout the People's Park. This project is funded through the Local Live Performance Scheme.
Street Show Saturday – Bedford Row – March 19:
Take to the streets of Limerick for a day of performance, science and spectacle with antics from Strong Women Science, Monsieur Gusto, Galway Community Circus and Master Magicians Steve Spade and Jack Wise.
St Patrick's Weekend at the Milk Market – March 17 to 20:
Enjoy the delicious buzz of Limerick's celebrated market across four fun-filled days of food and family friendly festivities.
To apply to take part in the parade, complete the application form on Limerick.ie. Closing date for applications is Monday 28 February 2022.