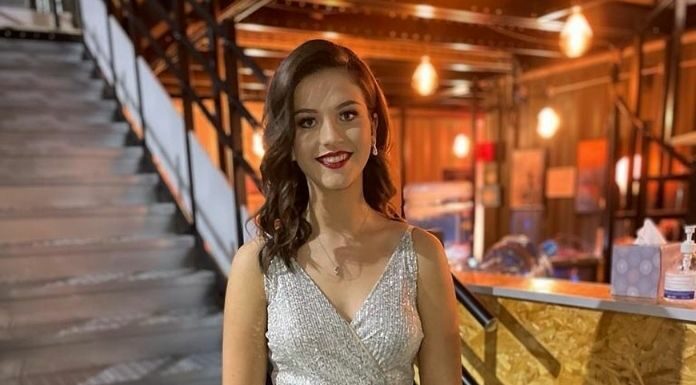 UL STUDENT Aishling Rafferty won the 2022 series of TG4 Glór Tíre, under the mentorship of country music legend Mike Denver. 
The Tipperary native saw off competition from Rachel Goode from Galway and Donegal's Kenny to claim the title of TG4 Glór Tíre winner.
Aishling grew in popularity throughout the series, taking advice from the Glór Tíre judges Jo Ní Chéide and Caitriona Uí Shuilleabháin. She was also given solid adivice by country music legends Susan McCann, Mick Flavin and fellow Tipperary native Louise Morrisey.
Aishling walks away with a €5,000 euro prize for top spot in the competition and a trip away to Portugal which she will be sharing with her mentor, Mike Denver.
University of Limerick student wins TG4 country music competition

Enormous congratulations to Aishling Rafferty, who has won the 2022 series of TG4 Glór Tíre

An incredibly well deserved win – we're proud to have you with ushttps://t.co/84cxV9Br0m#StudyatUL pic.twitter.com/NcPUsMkVW1

— University Of Limerick (@UL) February 25, 2022
Aishling is currently studying a Bachelor's Degree in Voice at the World Music Academy of Music and Dance at UL with clear ambitions for a career in music and with this win under her belt, she looks to be on her way.
"This is beyond special to win the TG4 Glór Tíre title, it's been a dream of mine but the competition this year was high, I'm beyond thrilled.
It's hugely important for my family and boyfriend who've all been such a massive support throughout the competition not to mention my wonderful mentor Mike Denver who's backing and advice has been first class and he's always so encouraging;" Aishling said following her victory.
"TG4's Glór Tíre is the perfect starting point for a career in country music, it's the title to win to propel you forward in the industry and I'm absolutely thrilled for Aishling, she has the ambition, the drive but most importantly the voice and the talent, it was a privilege to mentor her throughout the competition," said country music legend Mike Denver.