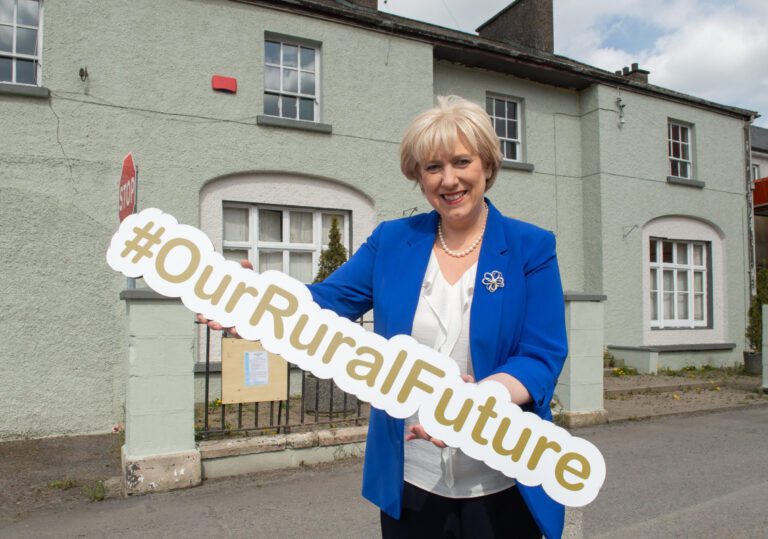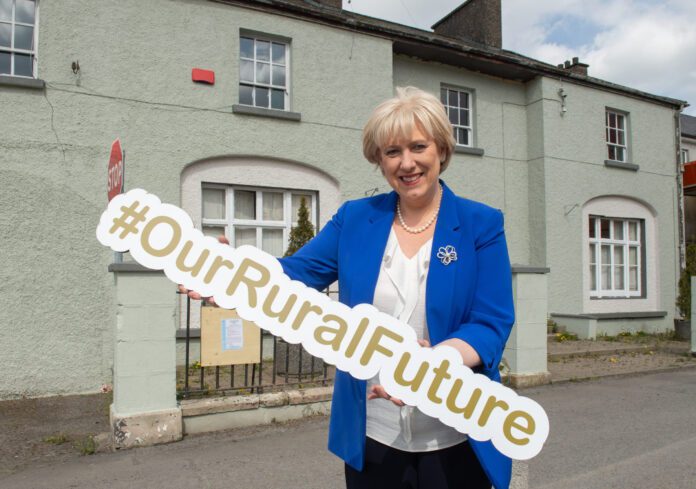 THREE County Limerick projects are to receive €1 million from a €18.5 million national fund to benefit rural towns and villages by bringing landmark town centre buildings and public spaces back to life.
€500,000 is going to redevelop a prominent vacant site on Patrickswell's Main Street as a multi-purpose community centre and e-hub facility.
€250,000 has been allocated to Askeaton for the development of the town's West Square and a further €250,000 will go towards the redevelopment of the dilapidated historic convent building in Doon as a community services and e-hub facility.
One of the three successful projects in County Clare will see €454,000 allocated to Clonlara on the outskirts of Limerick City for the creation of a public plaza and multi-purpose community amenity.
Launching the 'Our Rural Future' initiative, Rural and Community Development Minister Heather Humphreys said that many of the successful projects will see vacant and derelict town centre building such as old banks, Garda Stations and convents transformed into community, cultural and arts spaces.
"There is also a strong focus on remote working projects in this round of funding and I am pleased to see that a number of counties have set out ambitious marketing plans aimed at attracting remote workers to relocate," she explained.
Stating that the Government had delivered significant funding across rural Limerick, Minister of State and County Limerick Fianna Fáil TD Niall Collins said a lot of hard work had gone into ensuring that these projects were successful.
"These new community facilities will hugely improve Patrickswell, Askeaton and Doon. I want to see the provision of remote working hubs expanded into all towns and villages across County Limerick.
"The hybrid working model is the future as we enter the post Covid era and it will ensure that quality of life and work life balance can be enhanced protected," Minister Collins added.
A further announcement in respect of successful projects under the new Project Development Measure of the Town and Village Renewal Scheme will also be made shortly. This new measure will support the development of a pipeline of shovel-ready projects for delivery in rural towns and villages across the country.