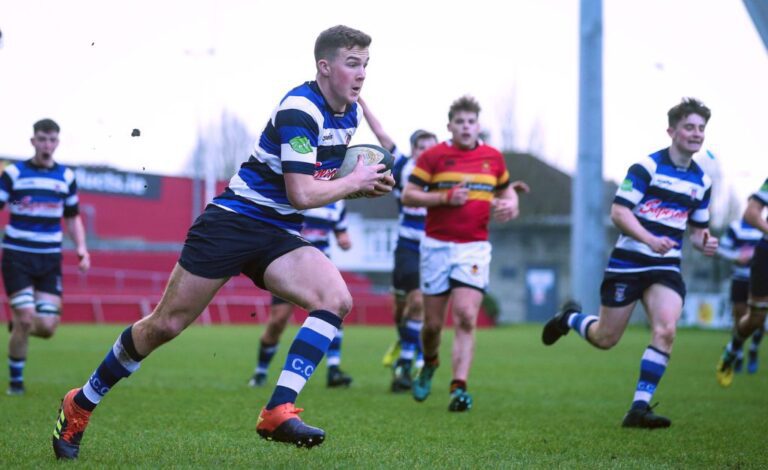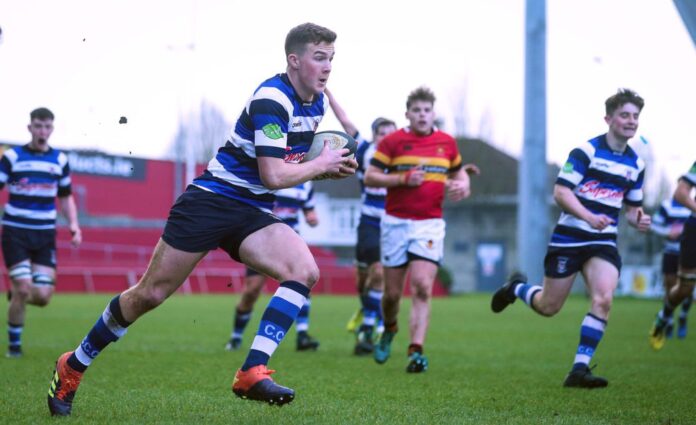 LIMERICK school Crescent College look to make it back to the Munster School's Senior Cup final for the first time since 2016.
Crescent College Comprehensive and Bandon Grammar School have both named their sides ahead of Wednesday's Pinergy Munster Schools Senior Cup semi-final at Takumi Park at Old Crescent RFC in Rosbrien (KO 2.30pm).
The match will be live streamed by The Irish Examiner and will be available here from 2pm with commentary from Connor Morris and former Munster hooker Mike Sherry.
The Limerick side have won the competition 11 times with their most recent success coming in 2014 as they retained their title. They are Limerick's most successful team but are a way behind CBC who have 33 titles. Today's opponents, Bandon have yet to win the tournament.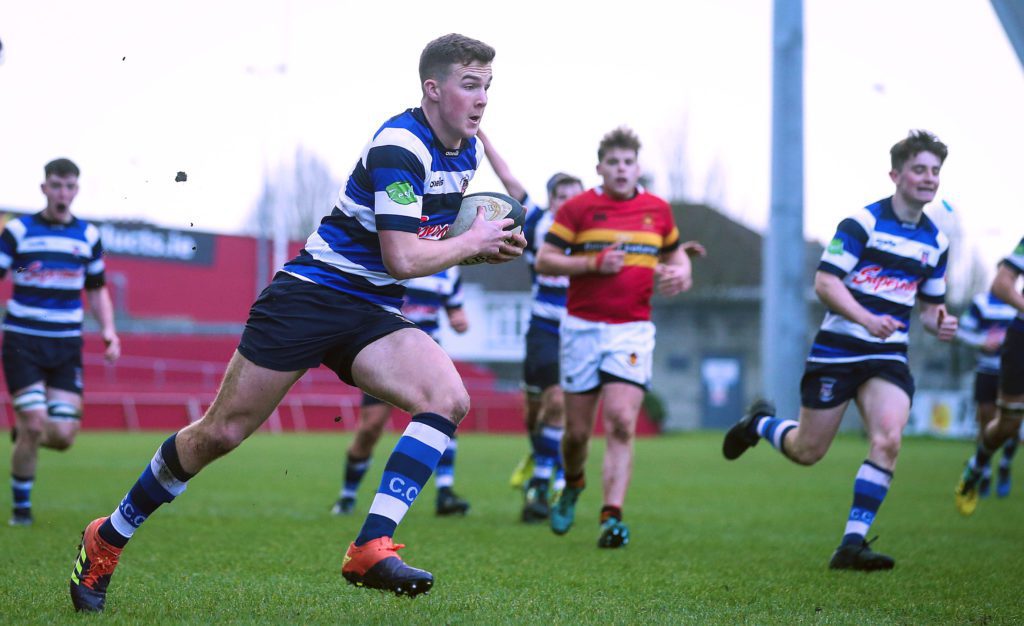 The two schools have both named their sides ahead of Wednesday's clash as they both look to book a place in the final against PBC after the Cork school's dramatic semi-final win over CBC last month.
Crescent College Comprehensive: Jed O'Dwyer, Brandon Nash, Cian O'Halloran, Werner Hoffman, Joe McEnery, Oscar Davey, Jamie Duggan, Lee O'Grady, Conal Henchy, Mark Fitzgerald, Jack Somers, Cillian Kelly, Max Clein, Jubril Olamiposi Olakunle Obasa, Ruadhan Quinn.
Replacements: Conor Clery, Anthony O'Connor, Jack Madden, Diarmuid Murphy, Andrew Ahearne, Fionn Casserly, Marcus Lyons, Eoin O'Callaghan, Henry Ezomo, Evan Bennett.
Bandon Grammar School: Paddy Gaffney, Barry Spearman-Walsh, Peter O'Sullivan, Liam McCarthy, Conor Ryan, Jeff Williams, Dylan O'Driscoll, Jack O'Regan, Daniel William McGarvey, Mitchell Connolly, Sean Coughlan, Ben Kingston, Conor Miskella, JayC van der Westhuizen, Adam Murphy.
Replacements: Fionn O'Neill, Karl O'Regan, Shadrach Nnamani, Rory O'Callaghan, Liam Prior, Louis McVitty, Shane Hathaway, Ben O'Connor, Peter Symington, Aaron O'Reilly.
The post Teams named as Crescent College Comprehensive seek Senior Cup final spot appeared first on Sporting Limerick.